In Italy, in the period that preceeds Halloween eve there is usually a record sale of the vegetable protagonist of this holiday, the pumpkin. In Italy it is used mainly to prepare tasty banquets, to decorate homes and to created carved pumpkins with which an increasing number of Italians try their hand in order to celebrate e night between the 32 of October and the 1 of November. 
In Abruzzo pumpkins are called "Cocce de morte" and are carried around by kids as personification of the deads. When they knock on the door and they introduce themselves:"l'aneme de le morte!", the person at the door usually prepares to hand out sweets, dried fruit or money!
The cultivation in Italy
The cultivation of pumpkins in Italy happens on an area of 2000 hectares, with a production of about 35 million kilograms. The regions most interested in its cultivation are Lombardia (with about the 25% of the national area), Emilia-Romagna and Veneto, followed by Campania, Lazio, Liguria, Sicilia and Toscana.
Italy's traditional varieties of pumpkin are mainly:
Marina di Chioggia from Veneto;
Violina of Ferrara;
Castellazzo Bormida in Piemonte;
Lardaia of Siena;
Berrettina Piacentina;
Lunga of Napoli;
Delica.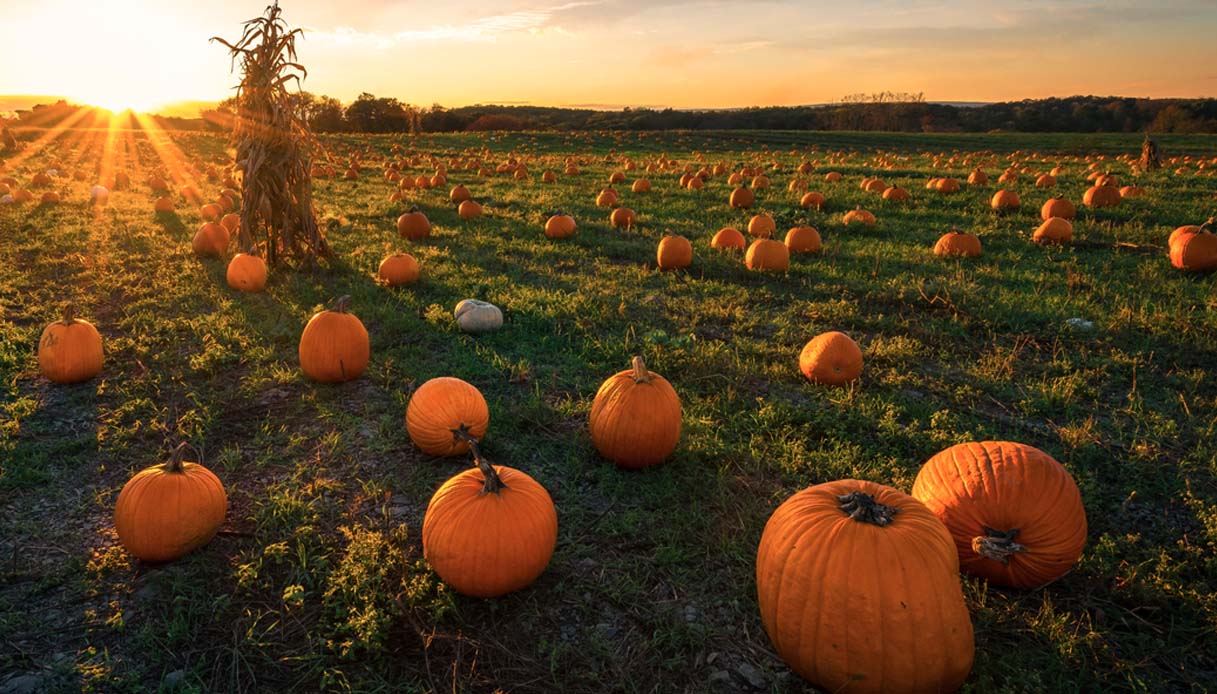 Pumpkins and their several benefits 
The pumpkin is a vegetable that belongs to the family of the Cucurbitaceae and the money popular species are the Cucurbita maxima and the Cucurbita moschata. The best period to buy them is from mid September up to the month of February. As well as the variety the pulp too can change quite a lot, it can be more or less firm, colored, and watery depending on the pumpkin. Obviously this affects the taste, that can be more or less strong. 
The queen of Halloween is an incredible vegetable: low in sugar (about 25 kcal/100g) and fats, it is also rich in fiber and water. Furthermore, it contains important mineral salts such as potassium, phosphorus, magnesium, calcium and zinc. But most of all, it contains some bioactive molecules such as Vitamin C, tocopherols and carotenoids, among which stands out beta carotene which is a forerunner of Vitamin A. It is there typical pulp of an orange or yellow color that grants many benefits such as: 
Favoring the correct working of the digestive system thanks to the fibre that facilitate bowel movement and a balanced and healthy microflora;
Anti-oxidant activity, slowing down the aging process and protecting from heart diseases;
Helps diuresis;
Strengthening the immune system;
Improves eyesight and skin health;
Helps favor a good mood and sleep thanks to triptofane, a forerunner of serotonin and melatonin, The two hormones that deal with affecting positively humor and sleep;
Raw pumpkin seeds are rich in cucurbitine, acting as prevention to issues with the male and female urinary tract, such as problema to the prostate and cystitis.
Recipes with pumpkin 
The pumpkin is one of the most versatile products of Italian cuisine and it can be coupled with sweet and savory recipes as well as pasta, risotti, ravioli, broths, soups, meat, cheese and pies. Food specialties based on pumpkin are quite a lot. From the tortelli prepared using a sweet pumpkin to the risotto appreciated everyone in the country but also fried pumpkin or baked pumpkin, pumpkin cobbler, pumpkin pie and finally its toasted and salted seeds for an easy and healthy snack.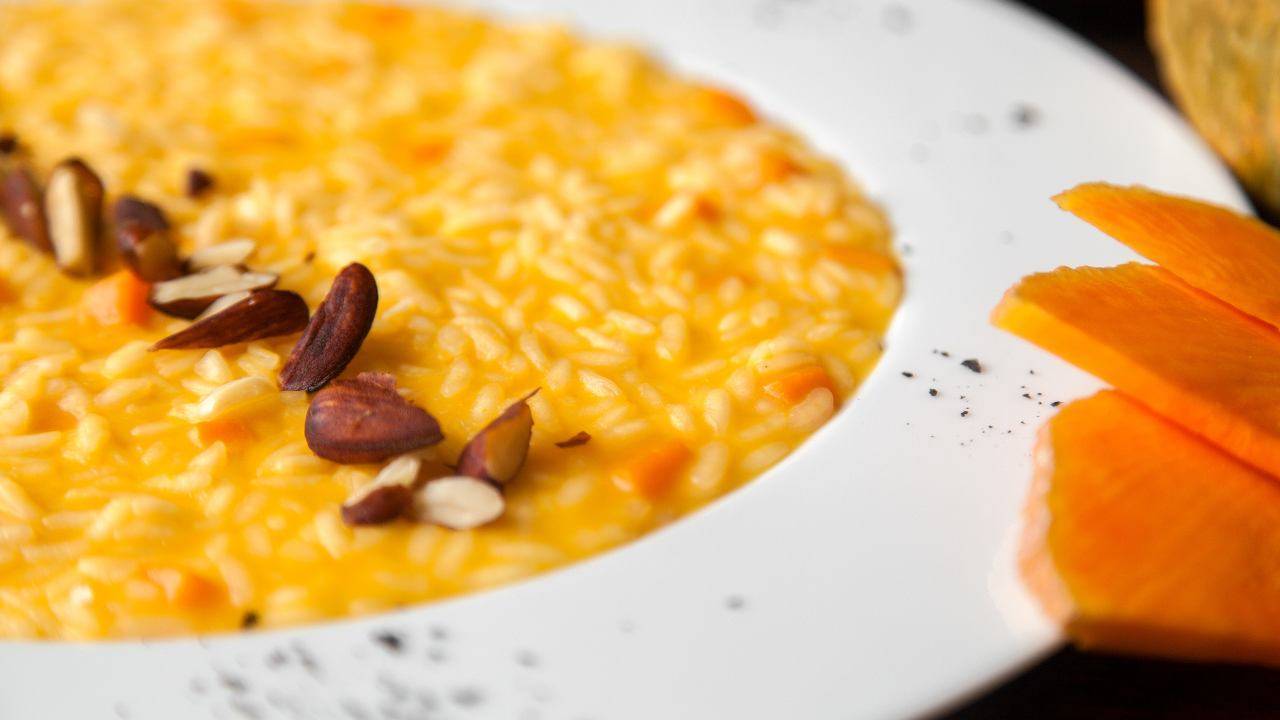 Nothing gets thrown away; the circular economy of the pumpkin 
The peel, once boiled and blended, can become a nice side to flavor, or it can be added to soup or it can become the main ingredient of pumpkin muffins. The seeds can be toasted and salted, or dehydrated and desiccated: anyway they are a true powerhouse of flavor, vitamins and minerals. Finally the inside filaments if dried in the oven for about an hour, can be used to elegantly finetune a dish and granting it a sweet flavor. 
Cover Image: grazia