The Parma Ham Festival is held in Parma and in Langhirano, from September 1st to 9th. Inaugurated by the star chef Andrea Berton, the XXI edition, will, also this year, present itself as a big feast whose goal is to make the best Prosciutto di Parma known by name and taste. Besides the strictly culinary aspect, however, the Festival also supports a cultural and naturalistic vocation, which is realized by valorizing the most beautiful and interesting places of the territory. Within the dense program of events and activities of the Festival, a particular importance is held by the visit to the production plants, thanks to the initiative called "Windows Open" (which returns on 15th and 16th September), to discover how the famous Ham is made. And there are tastings on board the buses involved in the tours of "Parma nel cuore del gusto".
Visits to the production plants of Prosciutto di Parma are free of charge. Added to this there are initiatives, gastronomic appointments, shows and culture. With sports, musical evenings and a program designed specifically for children. In Piazza Garibaldi, in Parma, the Ham Bistro is set up. The latter, located in the heart of the city of Parma, becomes the real beating heart of the event, highlighting all the qualities of this specialty Emilian food, associating it also with other local gastronomic specialties such as the Colli wines and Parmigiano Reggiano.
In the Citadella of Prosciutto di Parma, on the other hand, set up in the nearby Langhirano, there will be a selection of large ham factories, present in the special exhibition stands, designed to favour the encounter between those who produce and those who appreciate the famous ham. In the Citadella there will be tasting spaces, guided tastings, meetings and workshops with the Masters of Parma Ham D.O.P. Among the guests and events scheduled in Parma and Langhirano to be noted is the presence of the chefs Davide Oldani, Mariano Chiarelli, Filippo Cavalli and Paola Pesc, the sommelier Maura Gigatti and Luigi Delsoldato, and Ilaria Bertinelli with her "Cooking Show".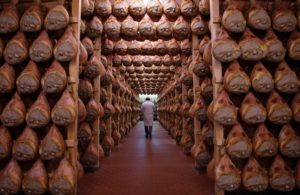 Not to be forgotten is the fact that Prosciutto di Parma is a D.O.P. product, made under extremely strict specifications and controls which combine to guarantee high quality and safety. D.O.P. stands for Protected Designation of Origin) In order to obtain this guarantee, it is necessary that the whole supply and processing chain is maintained within a well-defined area, which includes the territory of the province of Parma. Only in this area, in fact, the conditions for the production and the natural seasoning that confers the characteristic sweetness to Prosciutto di Parma are recognized as valid and ideal.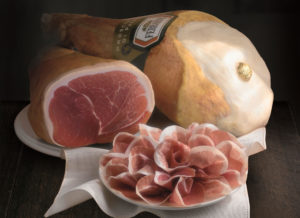 The Parma Ham Festival is organized by the Parma City Council with the Consorzio del prosciutto di Parma and the Parma Ham Festival Committee. The management of the Festival, also this year, is entrusted to Francesca Romana Barberini.