Once upon a time there was an enchanted place surrounded by nature … I want to start telling you about a special place where relaxation and dreams are a must: La Subida.
If you are thinking of leaving by yourself or in company to enjoy a few days of relaxation away from daily stress, read this article … you will find the perfect place to make your dreams come true!The Subida Country Resort is ready to offer  you magical moments that you will never forget … you will find yourself in a charming corner of protected woodland where you can enjoy the magical tranquility and enjoy the unmistakable scents of nature.
La Subida and Its wonderful segrets to discover
 La Subida is a delightful agritourism in Cormons, built in an old rural hamlet and situated on the edge of a quiet forest … among the hills of the Collio Gorizia. Its history began in 1947 when the parents of the lovely owner, Josko Sirk, arrived from the former Yugoslavia to the Collio to run a tavern, among a thousand difficulties and sacrifices. But it's not all … thanks to the good wine produced in this area and to the brave producers' investments, the farming world soon developed and began to bear fruit …And Josko? Now he had become a man and met Loredana, the woman who became his life partner and with whom in 1960 he created the trattoria della Subida.
I bet you cannot wait to hear the rest of the story to learn how Josko and Loredana realized this corner of paradise, where they wake up every morning knowing they are not dreaming, right?
Don't be disappointed: but I cannot tell you everything now, but if you decide to reach Cormons, the owners of the Subida will be happy to tell you their wonderful adventure while tasting so many delicacies …
What to do at Subida: a holiday to discover natural wonders, genuine food and great wine
Believe me, Subida is a place to be lived, discovering natural wonders you would never have thought could exist in our beautiful Italy.Just imagine: you will be able to enjoy absolute peace and quiet if you remain for a few hours immersed in the beautiful woods, listening to the rustling of ferns and maybe experiencing the excitement of sleeping outside under the stars.And it does not end here … in this small rustic village far from the real world, you can enjoy long swims in the pool, learn to ride or try the Life Path which is set up in the woods.I assure you that this will be a unique and unrepeatable holiday for you and your family … yes, because even the children will have fun in the playground, not far from the inn.As soon as you cross the Subida threshold, the scent of delicious dishes prepared with passion and dedication will inebriate you … how could you turn down a tasting of hand-cut local ham accompanied by a great glass of tajut de tocai?
But it's not all … at Osteria di Josko and Loredana you can enjoy many delicacies: from plum gnocchi, to green pumpkin soup, from tarragon rabbit to deer carpaccio, homemade ice cream to apple strudel …I could continue to list many unique and genuine dishes and the excellent wines produced in the area, but only tasting them will make you realize that you have made the right choice.
And after spending a day full of excitement and flavors, prepare to be welcomed in the arms of Morfeo, enjoying the warmth and intimacy of the charming accommodation equipped with every comfort.
You're already dreaming of your vacation in this beautiful place, right? Remember, "Nothing happens if you don't dream it first," Josko Sirk's word!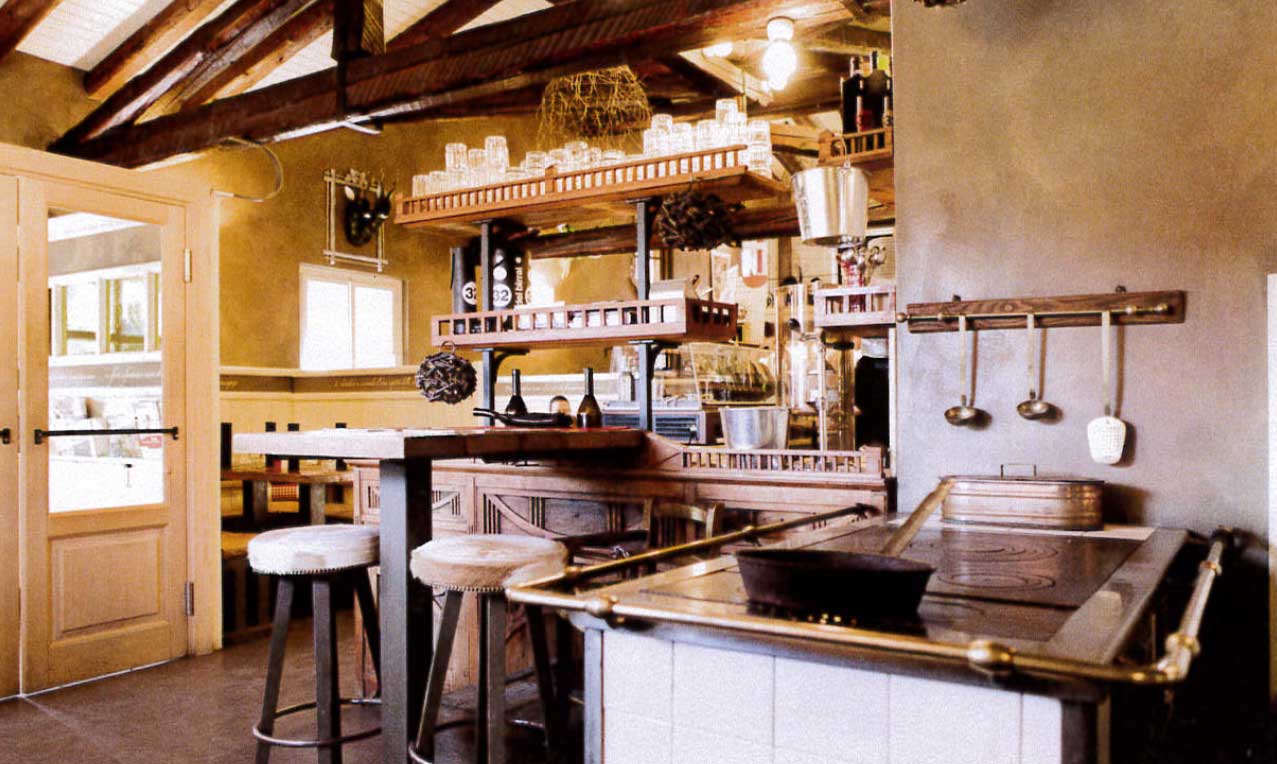 Visit this site to find out more about Subida and book your stay now!