Rita Levi Montalcini, passion and love for culture and science
When you think about what can be the passion for the study of the brain, the love for culture, Rita Levi Montalcini immediately thinks of everything that could refer to phenomena that in the war years were still completely unknown and that a great woman gave us the opportunity to get passionate about it thanks to her love and knowledge.
Well yes, a woman with a strong character, born at the beginning of the twentieth century from father engineer, Adam Levi and mother painter, Alice Montalcini, dedicated herself to the study of the development of the nervous system, which she perfected in the United States, where she lived for thirty years.
He discovered NFG a protein produced by nerve cells whose differentiation and development directs. She was awarded the Nobel Prize in 1986 and was appointed Senator for Life in 2001.
Rita Levi Montalcini, between science and culture, her strong youth
She was also the author of a splendid autobiography, Elogio dell'Imperfezione, where she tells how as a teenager she wanted to be a writer but that suddenly at twenty years his interests changed completely: He decided to enroll in medical school and graduated in 1936.
Among his friends we also remember Savatore Luria and Renato Dulbecco, also future Nobel laureates. Together they attended the courses of a great biologist, Giuseppe Levi, a researcher of cell growth, in particular in nervous tissue.
Rita Levi Montalcini, the discovery of NFG
Rita Levi Montalcini, in the late 1950s, identified a protein produced by the nerve cells themselves that is able to favor the multiplication and direct the growth of nerve fibers to the various organs.
Later he discovered also the protein was able to coordinate the functioning of the nervous, endocrine and immune system. This showed that the nervous tissue does not have a fixed structure from birth but its growth can be facilitated by an NFG substance, nerve growth factor.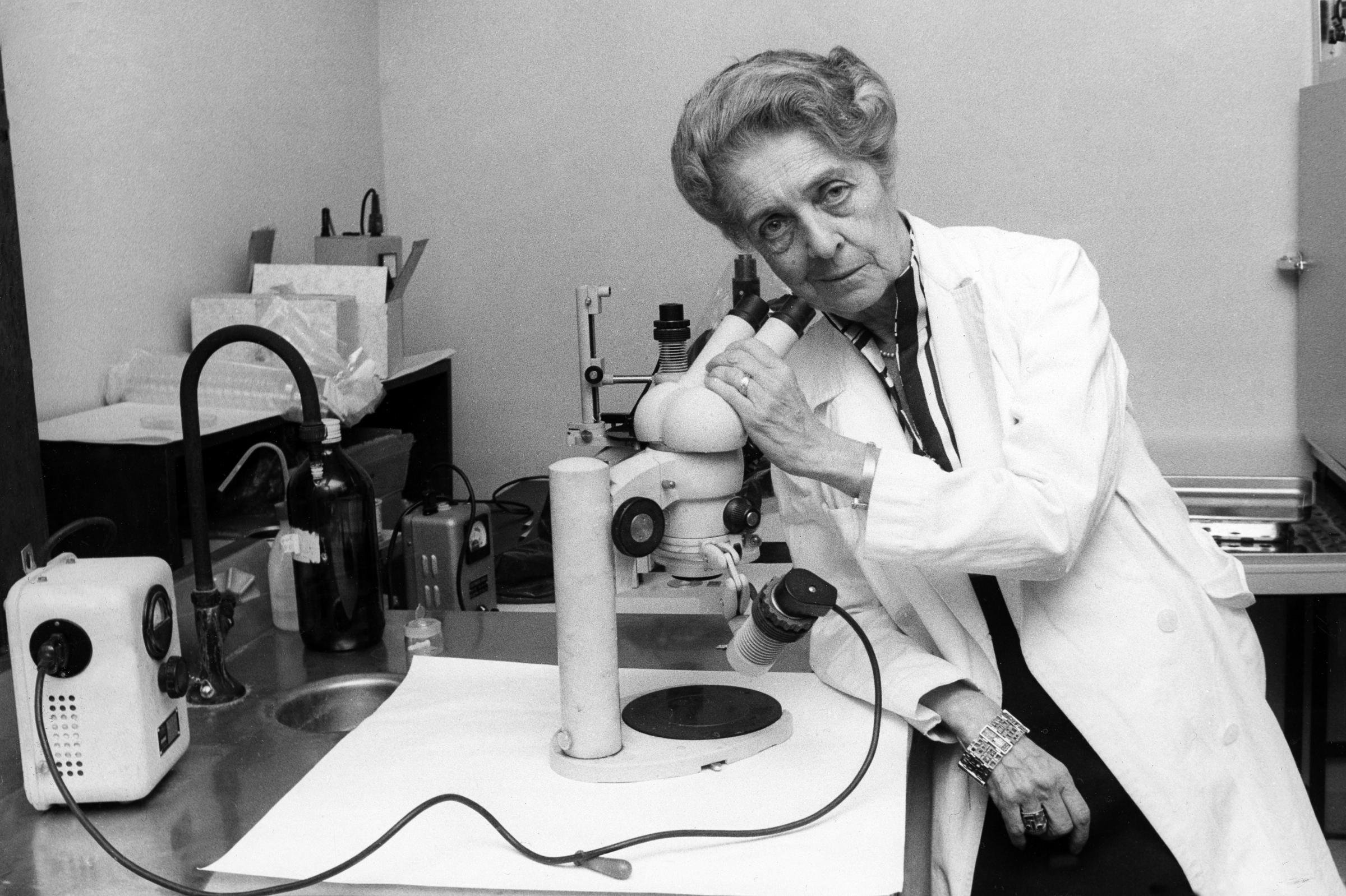 Rita Levi Montalcini and the message she leaves to women
Rita Levi Montalcini, with her beloved sister established a foundation, Montalcini Onlus, whose purpose is to support the education of women africans. Because a woman who emancipates herself helps the entire community to redeem itself from hunger and to win dignity.
It is a symbol of the struggle of women's rights and values from the first moment of its most important choice, that of enrolling in a purely male university. It was the only time she herself admitted that being a woman seemed "an unpleasant reality".
During the period of the racial laws, her optimism has won over her fear to the point of not creating problems once it is completely inserted in a purely masculine context, that of the university.
In the course of its existence, let's remember it especially on a day like this today, where we continue with the fight against violence against women, has followed countless projects, always bringing to heart the equality of women's rights in the scientific and non.
She fought for the right to abortion and carried on, determined, her commitment to women's emancipation. She always joked about her life saying that she had always gone well and above all easy, but she knew perfectly that for many other women it was not so, that's why she always fought with love for them.
Over the years he has created his own personal style, made of pins and showy necklaces, shoulder pads and hair collected in a chignon. She never wanted to marry to devote herself, unconditionally, to her work.
He died at the age of 103, on December 30, 2012.
Cover Image: bellacanzone