Pasta is the most popular Italian specialty in the world, but saying "pasta" means everything and nothing if you consider the various formats and ways of cooking them. It's time to make a journey through the regional pasta.
Long or short; dry or fresh; egg and not egg; filled; drawn bronze; homemade: the word "pasta" contains a world of traditions and specialties.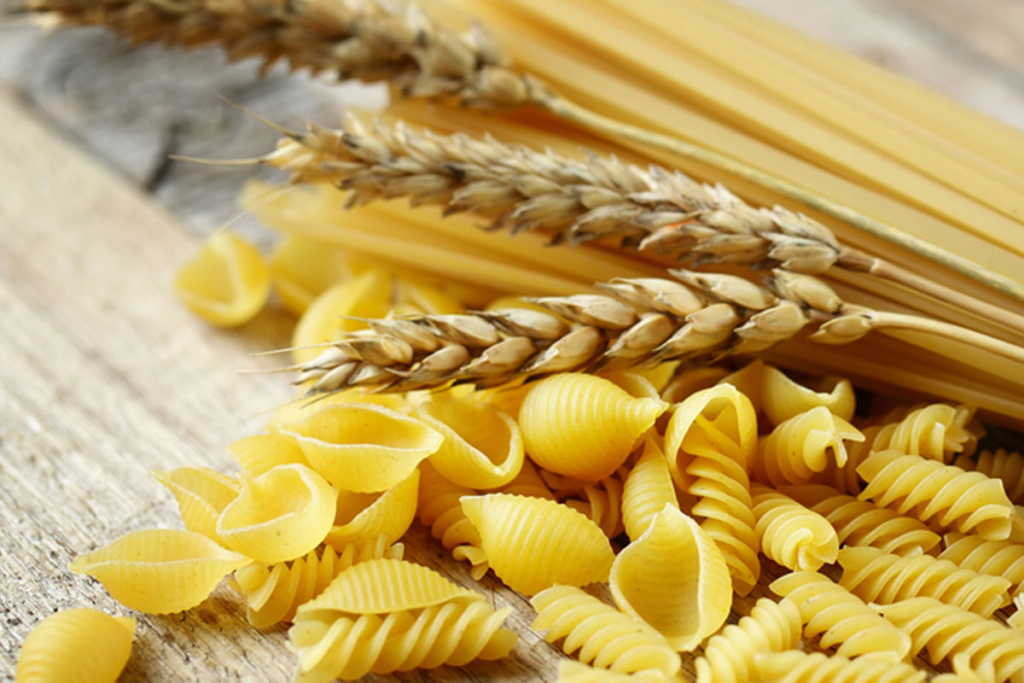 It is not enough to know how many types of pasta, how many types of homemade pasta there are or as a short pasta is called in particular. To know all the nuances of "pasta" there is no better way than to embark on a journey among the regional pasta.
A journey through regional pasta: curiosities region by region
A journey to discover regional pasta is essential to know the culinary tradition and discover real gems.
Aosta Valley
The Aosta Valley is home to the chnéffléne, ie dumplings made from eggs and flour passed in a tool similar to a grater directly in the cooking water of the pasta. They are perfect with robust seasonings.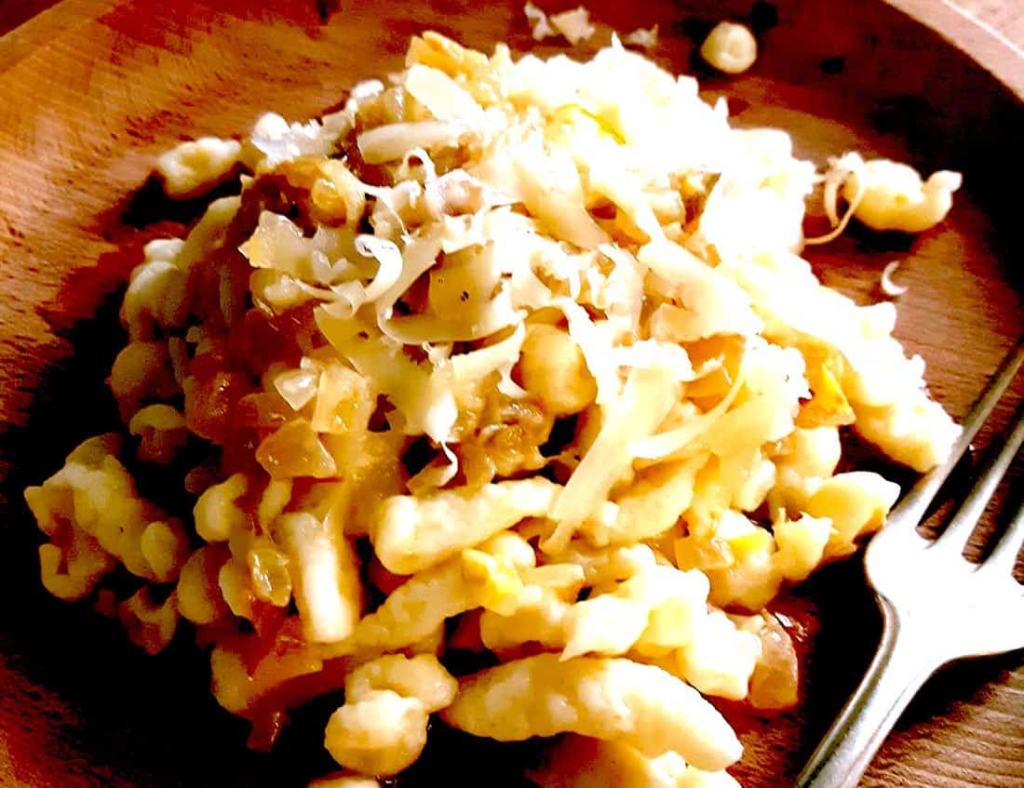 Piedmont
Pasta in Piedmont is synonymous with noodles. These strips of fresh egg pasta are prepared differently from traditional fresh egg pasta: more eggs in the dough and two millimeters thick.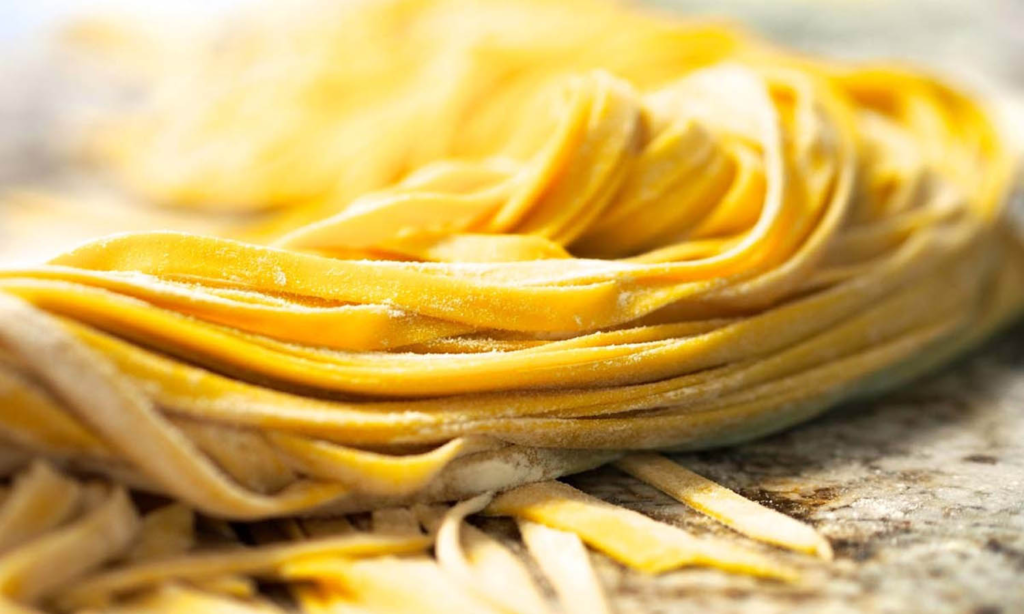 The journey to discover the regional Piedmontese pasta cannot forget the agnolotti, that is a sheet of egg pasta with square shape and stuffed with meat (veal, rabbit or pork).
Liguria
The pesto is the Ligurian specialty par excellence. But how to taste this seasoning? You can use a long pasta choice between linguine and bavette or at most with a short pasta like trofie.
Lombardy
The tradition of Lombard first courses finds its maximum expression in the pizzoccheri, a type of buckwheat pasta with a characteristic taste. They are similar to tagliatelle, but are darker and more robust in flavor and adapt to the classic savoy cabbage, potatoes and melted butter.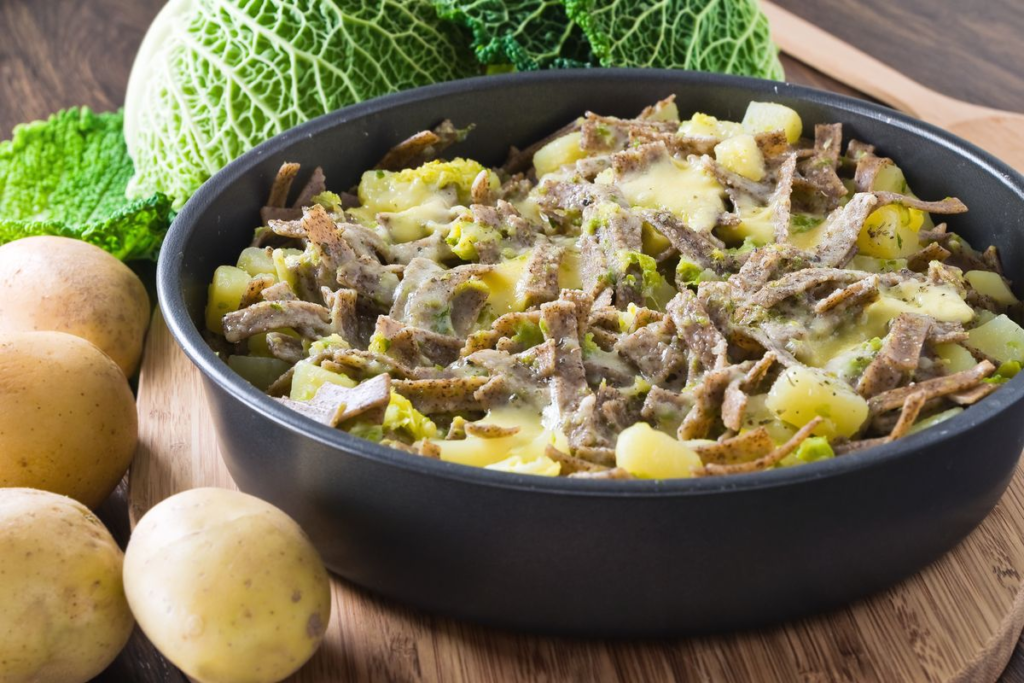 Trentino Alto Adige
Those who travel in Trentino Alto-Adige can not miss an important stage, that of egg pasta in the form of mezzelune, filled with ricotta and herbs and seasoned with butter, cheese and chives.
Veneto
Located in the north-east of Italy there is the Veneto, undisputed homeland of the bigoli. For those who do not know, they resemble larger and rougher spaghetti capable of making "hold on" the seasoning. They are perfect with duck sauce.
Friuli-Venezia Giulia
The cuisine of Friuli-Venezia Giulia is characterized by very different pasta shapes, first of all the dumplings made with pumpkin or potatoes and the cjarsons (ravioli made with different types of dough and stuffed with sweet and savory ingredients).
Emilia Romagna
Emilia Romagna has become synonymous with stuffed pasta: ravioli, tortelloni, tortelli and tortellini. However, there are also other types of egg pasta: lasagne, noodles and fettuccine.
To make unique both the stuffed pasta and the long egg pasta is the inimitable way of pulling the dough, strictly thin and by hand.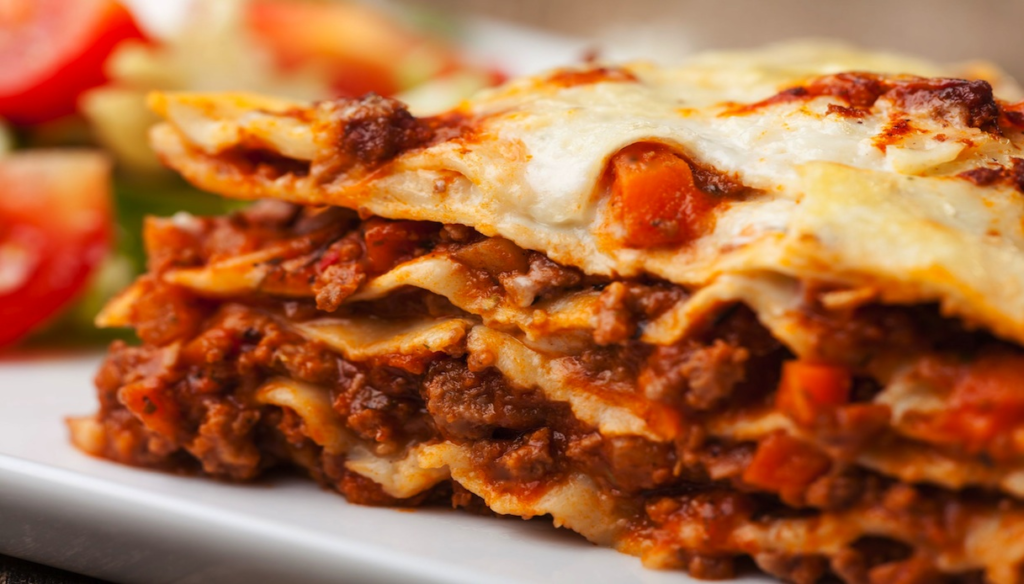 Tuscany
The most known pasta format in Tuscany is that of the pici, that is a long pasta made of water, flour and salt. They resemble larger spaghetti and go well with different condiments, from crunchy bread crumbs to aglione to meat sauce. You cannot leave Tuscany without first tasting the tortelli stuffed with potatoes.
Umbria
The typical format of Umbria is that of strangozzi, also known as strongozzi, strengozzi or stringozzi. It is a fresh pasta with a rectangular section very similar to shoe strings.
In practice you prepare a sheet of water and buckwheat flour, you recover strips of about three or four millimeters thick and over thirty centimeters long. Strangozzi go well with any seasoning, from tomato sauce to seasoning with Norcia sausage to black truffle.
Brands
The journey to discover the traditional cuisine of the Marche makes us know the lumachelle, a pasta made of flour, eggs, Parmesan cheese and breadcrumbs much appreciated by the Dukes of Montefeltro.
The dough is cut into strips, wrapped around a wooden dowel and worked on a wooden tool with a grooved surface able to create the perfect grooves for the meat stew or broth.
Also try the vincisgrassi, a kind of baked pasta characterized by various sheets of egg pasta alternated with meat sauce of chicken offal and meat pieces.
Abruzzo
Abruzzo is the region of spaghetti alla chitarra par excellence: here, the recipes with this type of egg pasta prepared with the so-called "guitar" are wasted. The egg dough and the porosity of the spaghetti alla chitarra make this pasta perfect for rich condiments.
Lazio
The specialties of Lazio are many: bucatini all'Amatriciana, tonnarelli cacio e pepe, spaghetti alla gricia, spaghetti alla Carbonara.
Molise
The most known format of Molise cuisine is that of cavatelli based on water and wheat flour. This short pasta, slightly elongated and characterized by a hollow is perfect for soups, vegetable seasonings and meat and fish ragout.
Campania
Campania is associated with the pasta di Gragnano and has several typical formats to be served with any type of tomato and fish seasoning.
Among the most well-known types of pasta are paccheri, scialatielli, fusilli, ziti, rigatoni and vermicelli.
Apulia
What comes to mind when talking about Puglia? The orecchiette with turnip tops, orecchiette with pork chop sauce, cavatelli with cherry tomatoes and salted ricotta, linguine with Gallipoli red shrimp, cavatelli with mussels and beans.
Basilicata
In Basilicata it is easy to taste short fresh pasta made with water and durum wheat flour, among which the cavatelli and orecchiette stand out.
A very popular regional pasta format is that of ferricelli, that is, fusilli longer than normal pulled strictly by hand and seasoned with meat sauces.
Calabria
The homeland of the 'Nduja (soft and spicy sausage) is rich in handmade pasta, such as the calandreddi (egg pasta with square section ideal for goat meat sauce and pork), the rascatielli (cavatelli seasoned with pork sauce) and the shtridhelat (noodles rolled and pierced in the middle used for bean soup). Less frequent is the use of stuffed pasta, except for the Sagne chjne (lasagne with a rich seasoning).
Sicily
Sicily is the land of spaghetti and busiate, both perfect to enjoy with tomato sauce, pesto alla trapanese or seafood.
Sardinia
Sardinian cuisine has many sizes of small pasta that lends itself to prolonged cooking: fregola, malloreddus and other formats are suitable for seasonings based on fish, meat or legumes.