Vinitaly 2022 is coming, one of the most important events for lovers of the sector: the 55th edition of the International Exhibition of Wines and Spirits this year will finally take place in presence after two years of stop, from 10 to 13 April in Verona. Here is all the useful information to attend the event!
Vinitaly 2022: how it will play
After two years finally resumes the highly anticipated event Vinitaly, a sign of restart and recovery of the sector: this year there are more than 4 thousand adhesions with more than 680top importers from all continents.
An edition that promises many novelties: the Mixology area that had already debuted in October at Vinitaly special edition will be reconfirmed, an area dedicated to organic wine and orange wine, among the new rapidly rising trends to which will be dedicated a special brand. Finally there will be as every year the OperaWine with 130 Italian wines and the tasting Tre Bicchieri del Gambero Rosso on Sundays.
In more detail, Vinitaly 2022 will be divided into seven thematic areas:
International Wine Hall: a pavilion reserved for various international products where you can participate in guided tastings of wines and spirits from Austria, Turkey, Slovenia, Argentina, France, Chile and many other countries
Vinitaly Tasting: also in this case will be tastings, but dedicated to buyers and operators of the channel Hotellerie-Restaurant-Cafè
Vinitaly Bio: organized in collaboration with Federbio and the association Vi.Te dedicated to organic wines produced both in Italy and abroad
Vinitaly Design: novelty of 2022, after the success of the 2019 edition, this year is consolidated in an entirely new area of 12 thousand square meters, where you can find all the products related to wine and sensory experience, such as furniture, packaging, objects for tasting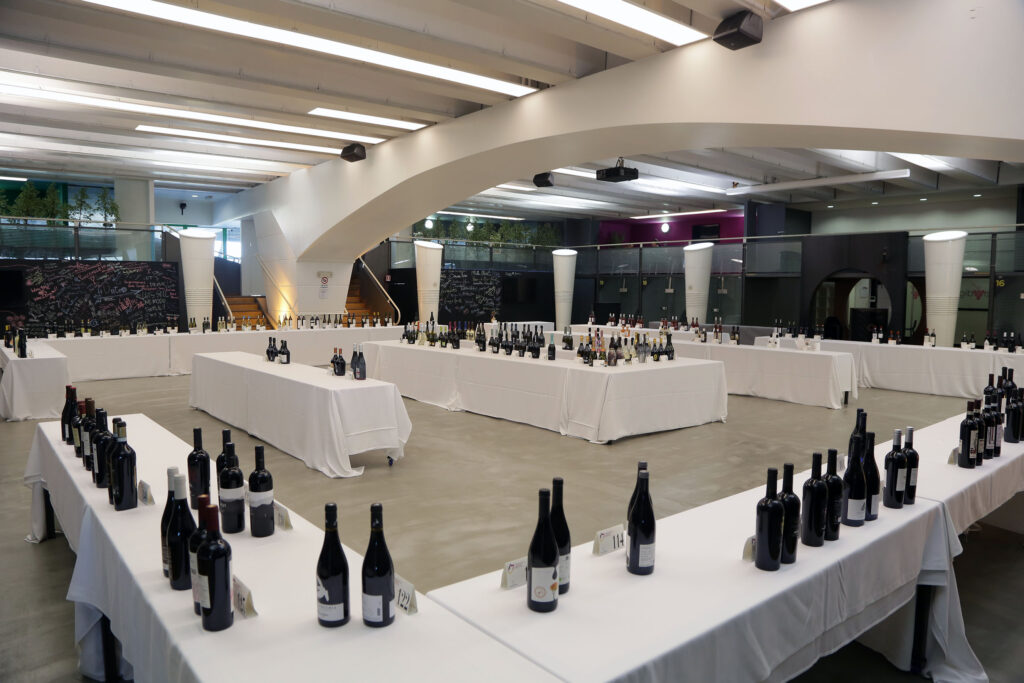 Mixology: as mentioned before, the Mixology area is a great reconfirmation, where will be held masterclasses or speech dedicated to both the history of products and laboratories for the creation of new cocktails based on wines, spirits or spirits
Micro Mega Wines: an extra focus for small businesses, where you will have the opportunity to hear the voice of those who work in native grape varieties producers of excellent and rare wines, as well as producers who work in extreme environments
Enolitech: finally, as the name suggests, in this part we will dedicate ourselves to technology in relation to the event, in which we will see the high-tech solutions applied in the wine sector
How to participate in Vinitaly 2022
The event, which takes place at Veronafiere, is open exclusively to operators in the sector, for example GDO, bars, restaurants, sommeliers and other professionals: It is mandatory to purchase your ticket online through the official website that has a cost of € 80, although there are reductions for members, people with disabilities and accompanying persons.
The entrance is possible from 9.30 to 18:00 and is required according to current regulations the Super Green Pass, except for external visitors and exhibitors who have a status of vaccine not recognized in Italy which will be required the Green Pass base, obtained by swab.
It should be noted that for non-experts, outside the perimeter of the fair, there will be Vinitaly and The City: will take place in fact throughout the city many events in agreement with companies including masterclasses and tastings for all fans from day 8 April.
Vinitaly: how to get there and what to do in the city
Vinitaly will be held at Veronafiere, in viale del Lavoro 8 and you can reach the event by car, along the A22 motorway, by train or bus from Verona or at the airport, which is about 8 km from the event.
To stay there are several B&B and Hotel bookable online, both near Veronafiere and in the city center: a suggestion is to take an accommodation in the center, so you can also visit the city in all its splendor.
After attending Vinitaly, take advantage for visit Verona: among the most beautiful places to see are certainly the arena of Verona that once hosted the gladiatorial shows or the balcony of Romeo and Juliet, in a building recognized as the home of the Capulets famous for the masterpiece of William Shakespeare.
Also consider that the city at night has a special charm: a walk along the river between Ponte Pietra and Castelvecchio is recommended, in a romantic and unforgettable setting.
Immagine di copertina: La Repubblica