Italian pasta is a culinary symbol of the country all over the world and is, probably, among the typical products most requested abroad as well as by tourists on holiday in Italy. There are many Italian pasta shapes, because each region has its own typical recipes and its typical formats, especially for hand made pasta, whose recipes and secrets are handed down from generation to generation.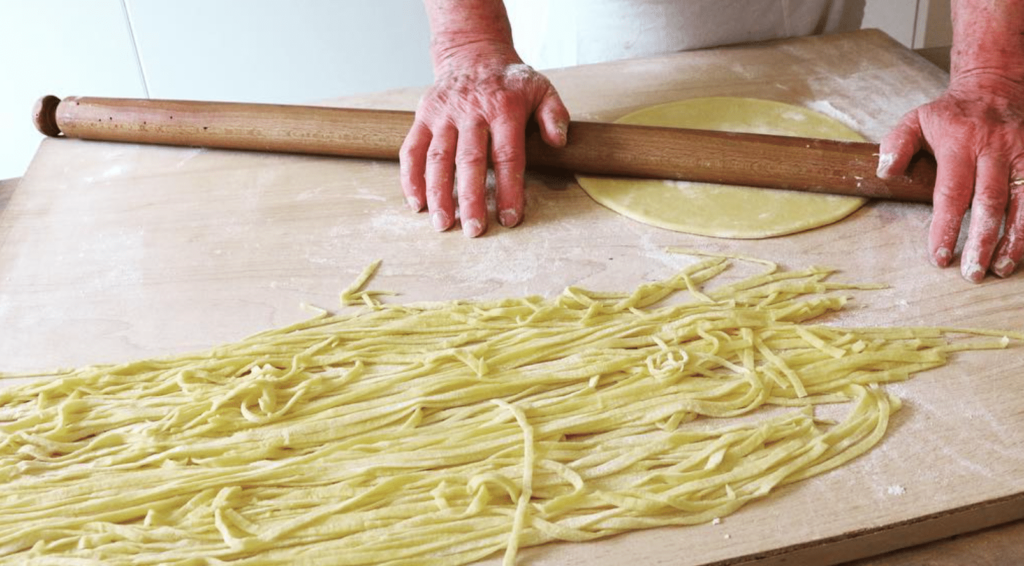 A trip around Italy to discover pasta
Italy is the home  of pasta. This typical product, very simple but very tasty, has always been one of the foundation of the Italian culture. Pasta is also a symbol of Italy abroad, and with pizza, one of the typical products most "envied" by the rest of the world. The most classic type, which is used every day, is the packaged pasta that can be found in every supermarket and that is used a lot also abroad, but we should not forget that it just represents the tip of the iceberg of a culinary universe which is far more complex. Let's find out about it together.
The most famous pasta shapes

As we have just mentioned, the pasta that can be found in supermarkets is not all that the Italian culinary culture has to offer, not at all. The "real" pasta, worthy of being called such, is that made at home, prepared with flour and water or, in the case of egg pasta, with flour, water and fresh eggs. Preparing it certainly requires a discrete ability and a certain amount of time, but the result is certainly much more satisfying. Homemade pasta also varies from region to region, since each locality has its own "typical" shape of which it is particularly proud. The most famous Italian pasta shapes, if we are talking about classic pasta, are spaghetti, rigatoni, farfalle, bucatini and paccheri.
5 main pasta dishes all to be discovered
Among the most famous homemade pasta shapes, we find various regional specialties. In Calabria, for example, there are the Scilateddhi, which are prepared by rolling up the strips of dough on a very thin rod and which are excellent with meat sauces. In Friuli we have the Cjalzons, sweet and sour agnolotti with an extremely complex and rich filling. In Lazio we find the ricotta gnocchi, or gnocchetti with a slightly flattened shape that must be served strictly with pecorino and lamb sauce. In Campania we find the Carrati, whose shape seems haphazard but instead is studied in every particular detail to best retain rich sauces and condiments; and in Puglia we have the Maccarruni, prepared with the same dough of the Orecchiette, another absolute characteristic product of Apulia.
Where to eat the best pasta in Italy
Curious to try the specialties we have just described? Well. If you are on holiday in Italy or live near one of the areas we are about to list, you cannot miss a visit to a typical restaurant to taste the most famous Italian pasta shapes, prepared by expert hands. The best Cjalzons are those of the Osteria di Tancredi, in San Daniele (UD). Some excellent Scialateddhi can be tasted at the In Vino Veritas, , in Catanzaro. The best Carrati would seem to be those of the trattoria Aria Corte in Pietraroja, between Benevento and Campobasso. Finally, there are excellent Maccarruni of Osteria Monacelle of Ostuni and ricotta gnocchi, typical of Amatriciana, of Osteria Palmira, in Monteverde in Rome.