Totò, pseudonym of Antonio De Curtis, was an Italian actor, poet, lyricist and screenwriter, great philanthropist and symbol of the comedy show of the Bel Paese, for this nicknamed "Prince of laughter".
But what was hidden behind the "mask", in the shadow of the public character symbol of Naples?
Totò had a multi-faceted personality that is worth knowing to fully understand the man beyond the artist.
All the women of Totò
Totò's life was certainly studded with women: his charming charm led him to have two marriages but also extra-marital relationships. His first wife was Diana Bandini Rogliani whom he married in 1935 and with whom he had the first daughter Liliana De Curtis. The marriage ended after only four years: Diana suspected that Totò had another woman and in fact she did.
In fact, the actor was having an affair with Silvana Pampanini and, after her separation from Diana, decided to sign the latter all the rights of the famous song "Malafemmena", as a request for forgiveness.
A curiosity about the daughter's name is that Liliana is named after a woman he was in love with (Liliana Castagnola) and that she was courted by men from all over Europe. A love story with no happy ending as Liliana took her own life because of their troubled relationship.
In 1952 he began a love affair with Franca Fialdini, a woman with whom he remained until the end of his days and with whom he had his second son who, unfortunately, died a few hours after his birth: Massenzio De Curtis.
A relationship, also this, complicated since in the meantime Totò got closer to his first wife Diana, despite having remarried with Franca
Totò and his love for theatre
He was only fourteen when he decided to leave school, driven by a passion for theater. So he began to act, very young, in small theaters in the suburbs of Naples, with his repertoire of imitations.
After two years of trying, however, he did not reap the expected success and decided to abandon acting and join the army. It was an experience that soon turned out not to do for him so, to avoid ending up in the front line during the Second World War, he had to be hospitalized to start playing theater in Naples, while continuing to not get consensus.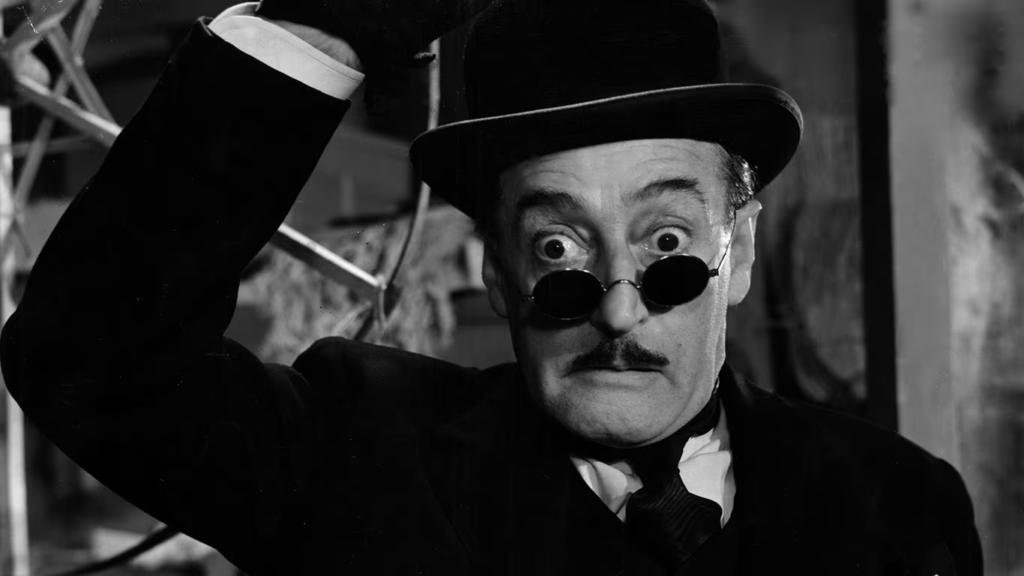 In 1922 Totò moved to Rome with his whole family and began working in the theatre company of Giuseppe Capece but the success came only with the debut at the Jovinelli Theatre where he brought the repertoire of Gustavo De Marco.
The success obtained in Rome led the actor to receive the first acclaim in his city, Naples, and Totò began to act together with the sacred monsters of the time such as Anna Magnani and the brothers De Filippo.
His career did not stop at the theater but also became cinematographic so that, in the seventies (when he had already passed to a better life) his films became a cult even for the new generations.
Ten curiosities about Totò that you may not know
Theatre, cinema and women: Totò was this but also much more. Here are ten curiosities about Antonio De Curtis that not everyone knows.
The nickname "Totò"
It was his mother who gave him this nickname that later became his pseudonym. A nickname born of haste and the need to shorten his name, Antonio, when he had to call him.
As a child, Totò wanted to become a priest
When he was a child, Antonio De Curtis enjoyed pretending to be such a priest that he had set up a shrine in the house, complete with candles.
That incident and his unmistakable nose
His peculiar expression is the result of an accident. In fact, Totò received a punch while playing football in boarding school, when he was a kid.
Totò 'O Spione
'O Spione: that's how Totò was called in his neighborhood of Naples. This is because, as a child, he knew the secrets and mischief of all the others and was so curious to follow and follow those who captured his interest.
Totò and the fight against fascism
Totò always opposed fascism and, for this reason, he was often expected by the police outside the theater, at the end of his shows. And yet, he always managed to get away with it, thanks to the help of the theater workers. To hide from these raids, the actor had bought a burial plot in the monumental cemetery Al Verano in Rome, where he took refuge even the whole night.
His love for animals
He loved animals more than human beings because, the first, they never betray, and he demonstrated this with the continuous donations to the kennels of the city. We could not say if he did it out of love for animals or out of distrust for his fellow humans, but stated that he preferred a dog as a guest to a fake friend.
The "comfortable" life of Totò
Antonio De Curtis was, basically, a lazy man. In the morning he would get up at noon and not leave the house before five in the afternoon. His employment contracts included a special clause allowing him to start at two in the afternoon.
The advent of blindness
He noticed it during a theatrical performance where he played Napoleon: it was the forties and, during his performance, he realized he had lost his sight.
Nevertheless, he continued the show, and no one noticed. It took years of treatment to improve the situation but, because of this pathology, she always wore dark glasses that she only took off when she went on stage.
Totò, a record actor
A record-breaking actor. Totò starred in 97 films between 1937 and 1967, which attracted more than 270 million viewers. A record still unmatched today.
The Totoista movement
Totò, an anarchist pacifist who used to give to those he didn't have. This characteristic was responsible for the birth of a youth movement that took root in Bologna, in the seventies.
Totò has been (and always will be) a singular character, rebellious but traditionalist, loved and adored by Naples and the whole of Italy, internationally esteemed. A man and an actor worth knowing even today who is no longer among us.
Copertina: napoli.repubblica.