"Nine people out of ten love chocolate, the tenth is lying (John Tullius)". Even if caloric, and in some cases "super-caloric", in fact, nobody is able to resist this wonder that nature offers to the "chocolatiers" masters of the whole world, giving them the possibility to indulge in producing authentic delicacies, often also works of art, not only based on pure cocoa base, but also wisely mixing other typical products of their region, thus personalizing and making unique products.
To "help" the gluttons, scientific research, while recommending a careful and moderate use, highlights and clearly underlines, the "therapeutic" goodness enjoyed by this delicacy. In fact, all researchers agree in recognizing dark chocolate, among other things, has the ability to significantly reduce cardiovascular risk factors through its high content of "flavonoids" substances which, being endowed with a high antioxidant power,  are able to act by reducing bad cholesterol (LDL), regulating the vascular tone or acting on the degree of restriction of the lumen of blood vessels, responsible for the increase in pressure.
Moreover, it seems that some amino acids present in chocolate are responsible for an increase in the production of serotonin and endorphins, these hormones, which strongly influence physical well-being and good mood. To enjoy this protective effect against cardiovascular diseases, how much, but especially which chocolate to eat? The standard types of chocolate are essentially three: dark, milk and white. These differ as well as for the taste also for the nutritional aspect and for the cocoa content.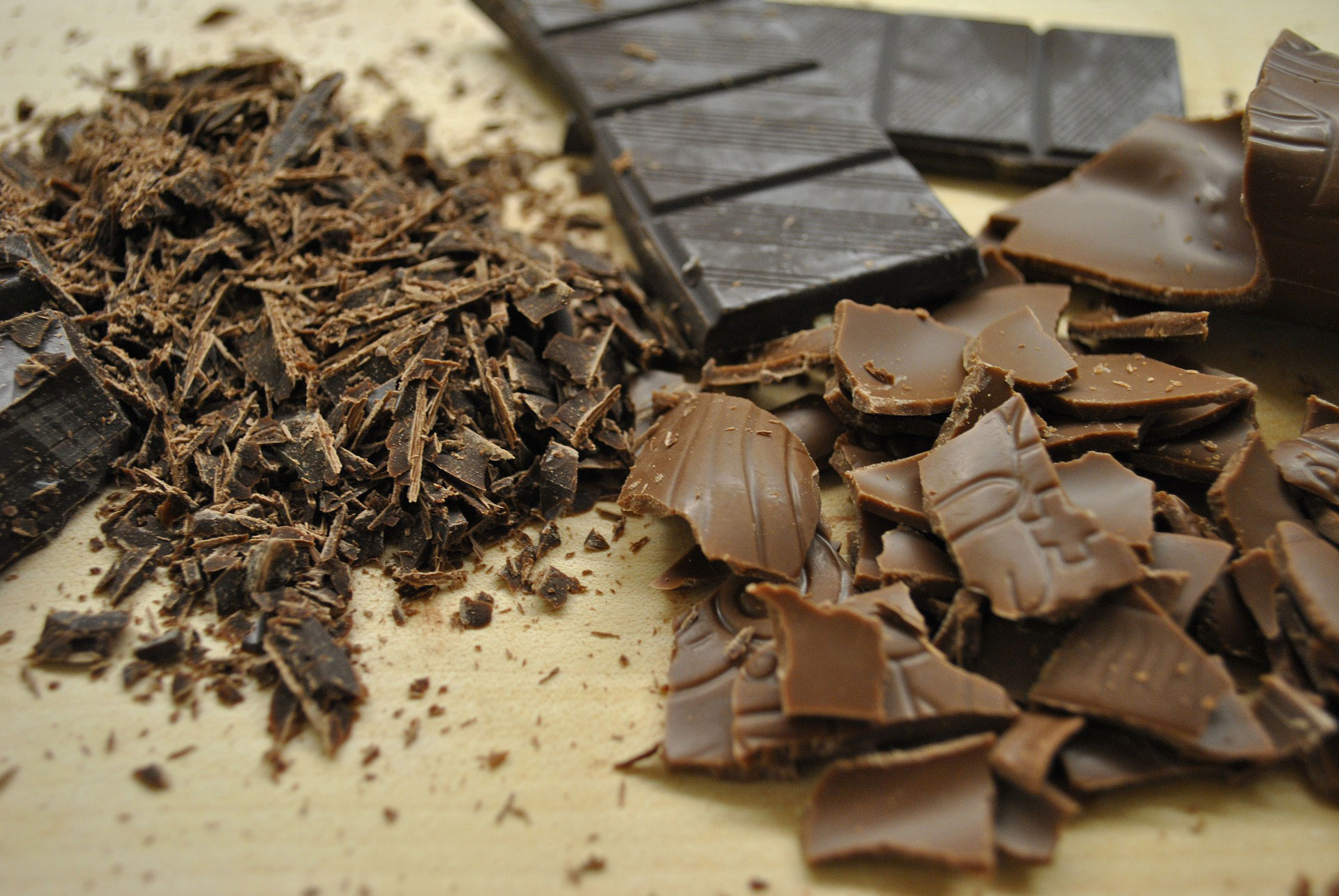 For this reason it is recommended to eat 6g of dark chocolate daily, with at least 70% cocoa. Although, as regards the production of chocolate, the best known place in Italy and in the world is Perugia, especially for the famous kisses, all the regions from north to south, boast more or less ancient "chocolatier" traditions. In Piedmont, Turin for example, where the cult and production of quality chocolate is recognized by everyone, the imagination of the master chocolatiers has led to the invention of a particular delight, which is "gianduia", obtained by mixing chocolate and hazelnut paste.
Passing through Pontedera (Tuscany), the pride of the chocolate art is the "Chuao" tablet produced with "criollo beans" coming from Venezuela with the unmistakable and pleasant aftertaste of red fruits. Still on the theme of particularity, further south in Puglia and, precisely in Maglie in the province of Lecce, you can taste a typical product with the unusual name of "limoncello" that you do not drink but eat or from "Galatina", created with a secret recipe, with has a base of two flavors of almond cream on a layer of sponge cake joined together by a veil of pear jam in pieces, completely covered with extra dark chocolate.
Even lower down in Sicily, Modica is the city of the deep south, where the "ciucculatta muricana" is still produced with ancient methods. This, unlike normal chocolate, looks grainy and crumbly, characterized by a dark black color, sometimes opaque, and with brown highlights. The particular cold preparation means that the cocoa qualities are fully maintained. If it is true that the most tasty foods are also those most harmful to health, chocolate, especially dark, consumed with careful moderation is the classic exception that confirms the rule.