Carefree and fun for the whole family: the Fun bob have winning over young and old. Let's find out what they are and where they are Fun bob in Italy.
I Fun bob in Italy have become real tourist attractions because of their ability to combine adventure and fun for all.
What is it and how does the Fun bob work?
It is called "Fun bob" and are paths characterized by high-altitude rails and trolleys with one or two seats. The goal? Descend the valley or slope of a mountain in speed.
Unlike roller coasters, the Fun bob descend towards the valley thanks to the natural inclination of the route, they never reach high altitudes and allow you to modulate the speed.
They are also and above all safe. They have safety belts, anti-derailment system and braking mechanism available to users.
The time spent on a Fun bob allows you to enjoy the view of the landscapes with forests, slopes and all the other beauties of the mountain
What are the best Fun bob in Italy?
I Fun bob in Italy have collected a large number of supporters among couples, families and groups of friends looking for a unique experience. But what are the best Fun bob? What is the longest Fun bob in the world?
Fun bob of Auronzo di Cadore
Fun bob of Auronzo di Cadore (Veneto) is one of the longest and fastest routes. How long is the Auronzo Fun Bob? We are talking about a three-kilometre route that reaches a maximum speed of forty-five kilometres per hour.
Curves, straights, twists and complete laps wind along the winter slopes of the Monte Agudo area. There are also cycle paths, parks and activities of various kinds.
Fun bob at Baranci
The Fun bob at the Baranci of San Candido (Trentino Alto Adige) is a track of one thousand and seven hundred kilometers reachable by a walk or a chair lift and passable at a maximum speed of thirty-six kilometers per hour.
To complete the experience there are a children's adventure park called "Path of the Gnomes", two lakes, a playground and various trails to explore by bike.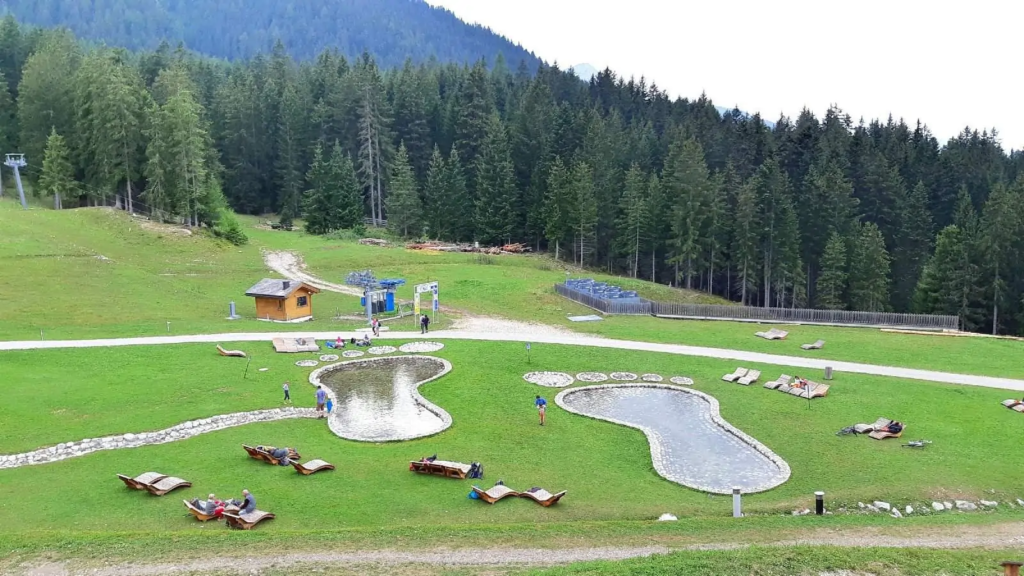 Alpine Coaster Gardonè
Alpine Coaster Gardonè in Predazzo (Trentino Alto Adige) is a Fun Bob ring-shaped with several bumps and a full ride. It is suitable for young and old.
The track of a thousand meters is immersed in the woods and provides a maximum speed of forty kilometers per hour.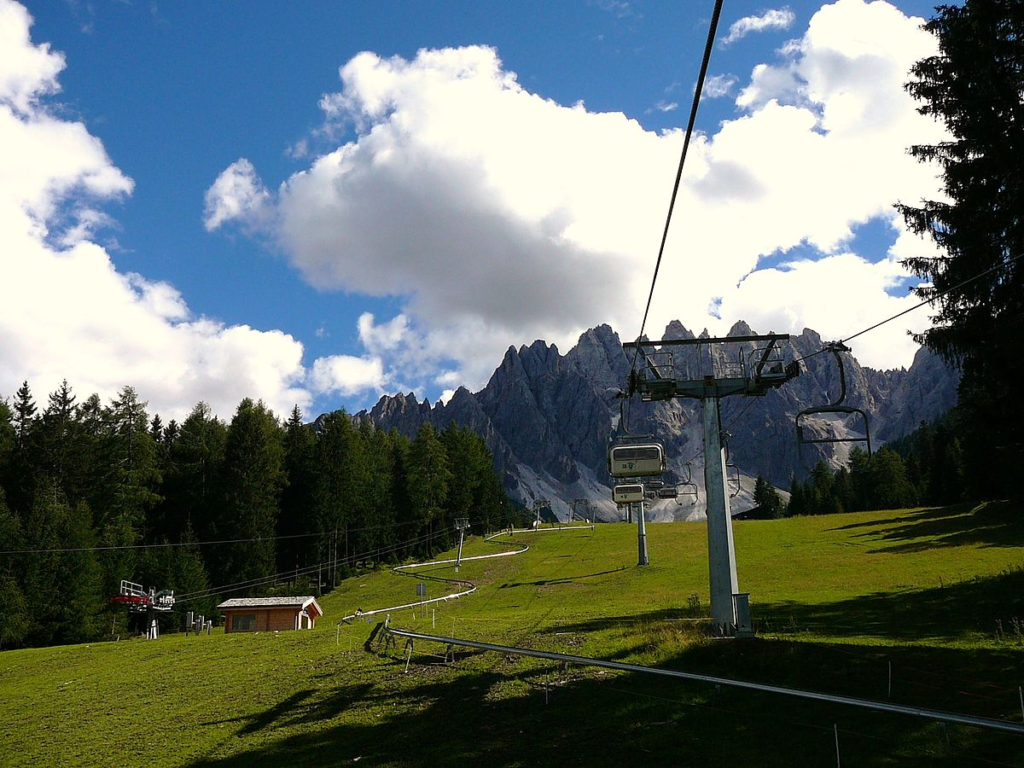 Alpin Bob of Merano
Alpin Bob in Merano (Trentino Alto Adige) stretches for about a thousand and one hundred meters through the forest and allows you to travel at a maximum speed of forty kilometers per hour.
The characteristic feature of this rail is the presence of points where it reaches even twelve meters above ground, replicating the roller coaster. In short, gradients, curves and complete turns allow you to live a unique adventure among the natural beauty of the area.
Bob on Rail Piancavallo
The Fun Bob Piancavallo (Friuli-Venezia Giulia) extends for over a thousand meters between the Palaghiaccio and the starting station of the Tremol 1.
The route is characterized by bumps, curves and complete laps and promises an adrenaline rush for the whole family.
Fun bob in Tarvisio
The route of Tarvisio (Friuli Venezia Giulia) is eight hundred and eighty meters long, it runs at a maximum of forty kilometers per hour and is characterized by curves, gradients, closed loop and tunnel and crosses the ski slope.
The rail is just one of the attractions of the area: playground with inflatables, "summer pipes" and many other attractions.
Fun bob of the Alpe Campo
The rail Fun bob dell'Alpe Campo in Vercelli (Piedmont) runs through the woods of Rimasco for a thousand and two hundred meters between curves and bumps. After reaching the valley you can return to the starting point via the chairlift.
Artesina fun bob
The Fun bob of Artesina (Piedmont) is an attraction that runs for a thousand and three hundred meters along the Valle Aurina between curves, inclinations and slopes. The maximum speed is 42 kilometers per hour.
This summer track is located within a ski area where there is a bike park and a tubing track of about 100 meters.
Fun bob Valdidentro
This Fun bob on rail is located in Lombardia and more precisely in the upper Valtellina and is open also in winter. It stretches for six hundred meters and allows you to travel forty kilometers per hour along a path made of curves, winding areas and breathtaking views.
The Fun bob Valdidentro is considered a Family Bob because children can automatically go back in full autonomy.
Fun bob Cimone
Fun bob Cimone in Modena (Emilia Romagna) is part of the Adventure Park and completes the activities proposed: games, sports and other activities.
The monorail stretches for seven hundred meters between straight lines, curves and really exciting gradient changes. The maximum speed is forty kilometers per hour.
Where to sleep when you try the Fun bob
Usually the Fun bob are part of adventure parks or resorts that offer various complementary activities. Staying several days becomes a necessity.
Those who choose to organize a unique experience distributed over several days can choose different solutions: residence, B&B, hotel and farmhouse.
Cover Image: Monzaperbambini