We sit in our favorite restaurant, spring is just around the corner, the sun is high in the sky and we immediately order that dish that makes us savor the summer: spaghetti with clams. A dish that recalls the summer, the hot months, the beaches and the sea. But what if we told you that, in reality, the best time to eat clams is winter?
But then, have we ever stopped to think about what is the difference between clams, so-called normal, and true clams? Is it the same type of fish or any other shellfish? And how can we recognise them? To dispel this huge dilemma, today we try to rush to your rescue.
The origin of the name: why are they called true clams?
The first question we would ask ourselves is this: why are they called clams veraci? There is no unambiguous answer that can provide a real motivation to the choice of the term verace. We know, however, that this word is synonymous with true, real but also intense and this suggests that we refer to the characteristics of this type of clams, with a more marked taste.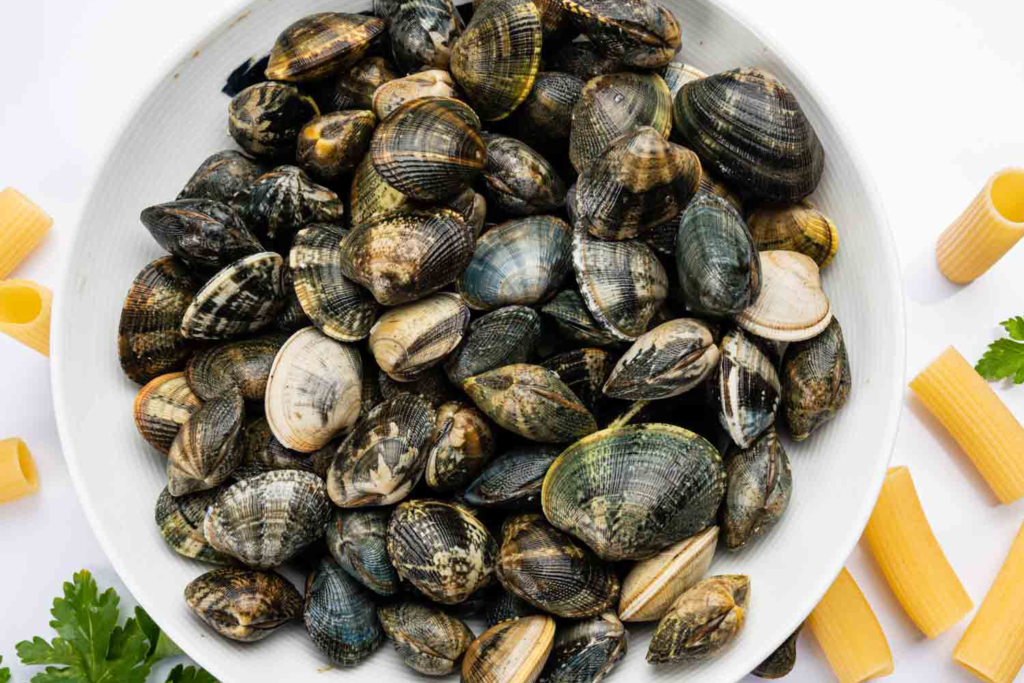 Difference between clams and clams
What we commonly call clams are also called lupins and differ from clams true mainly in size. Lupins are in fact smaller and thinner in shell, while the clams have a longer shape (larger specimens can even reach 6 cm!) and with much longer siphons.
The siphons of the clams, which are also called strings, are well separated and spaced between them, and much larger than those of lupins. Another substantial difference is that concerning fishing and farming. Lupins can only be fished, while clams can also be bred.
Where and when to find clams
The clams live along the sandy and muddy shorelines, at a depth of about 15 meters. But let's return, for a moment, to what was said at the beginning of the article. You won't believe it, but the best time to find (and consume) clams is just winter!
You understood very well. The season of soups and hot chocolate, not that of ice cream and lunches by the sea. But for what reason? Simple! The summer season represents the breeding season for the clams, which are therefore smaller in number and often very small. In winter, however, the size of this sea fruit increases and it is possible to find many more specimens.
This reasoning, of course, goes beyond anything related to the clams of true breeding, which can be found practically at any time of the year.
How to drain clams
Once you buy, at your fishmonger or fish market of confidence, the clams must still be alive and in good condition, with a shiny body and close to the shell. They can generally be refrigerated for up to a couple of days.
Before cooking, clams must be freed from the sand, or better spurgate. This process, however simple, requires a bit of time and patience, but it makes up for the hassle of finding a plate full of sand. Let's come to , how to drain the clams: just put the clams in a bowl and cover them with plenty of fresh water and coarse salt.
In doing so, the clams will filter the salt water and expel the sand they contain inside. This operation should be repeated several times until the water is completely clear and free of grains of sand.
Recipes and combinations with clams
We get, therefore, to the most important part. Outside there is sun and we just bought our clams veraci. How can we cook them?
Clams lend themselves to countless recipes, all very tasty and tasty (as well as being an important source of iron!). Starting from the great classic of spaghetti with clams veraci, in combination with an excellent white wine, like a Sardinian vermentino or a fruity white of the Amalfi Coast, up to many other recipes.
For example, clams are excellent in fish stews or soups, in sea salads, sauteed in a pan or cooked as sautéed alone or together with mussels, accompanied by fresh parsley and the inevitable glass of white wine.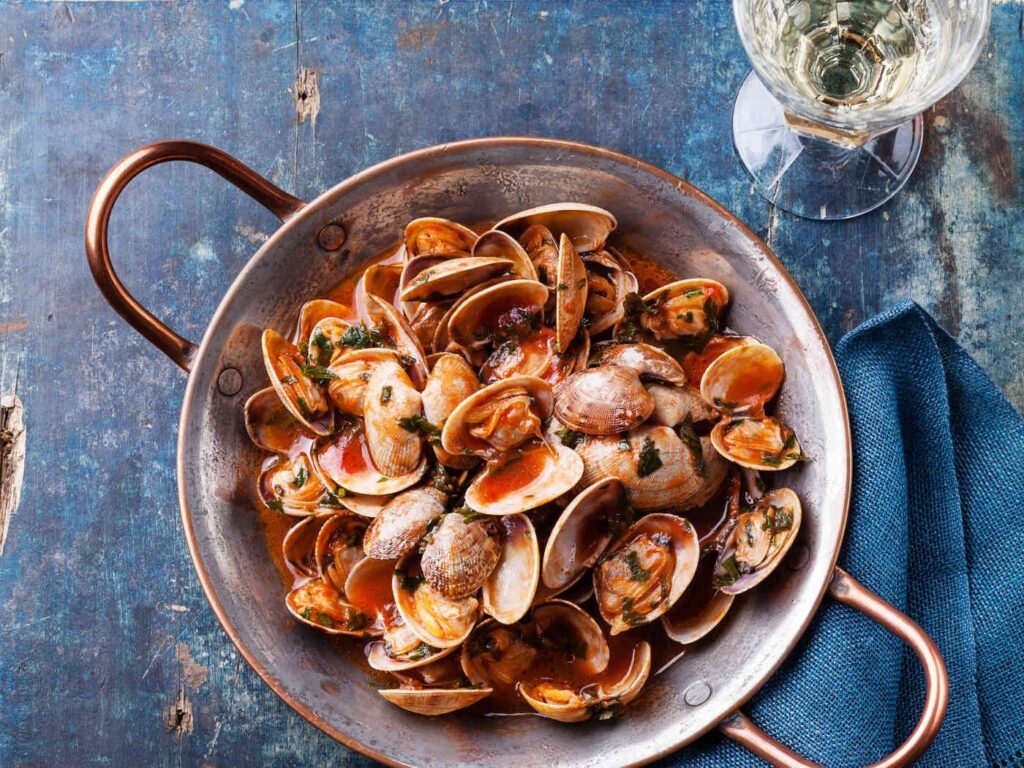 Cover Image: Giallo Zafferano