Burano rises in four islands of the Venetian Lagoon and is part of the city of Venice, the small islands that compose it are separated by rio Pontinello, Rio Giudecca and Rio Terranova. Its fame is connected inextricably to the production of lace, an excellence that is as popular as the glass craftsmanship made in the near Murano. 
Founded by refugees from the ancient Roman town of Altinno, Burano stood on stilt houses, that became brick houses only in the year 1000. A typical feature of Murano are its traditional houses, which stand out for their vivid colors. The town center is located around the the Baldassarre Galuppi square, on which overlooks the church of San Martino, the only holy consecrated place of the island, famous for its pending bell tower. The church is worth a visit also to see the The Crucifixion by Giamanttista Tiepolo. What once used to be the church of the Cappuccine, on the other hand, has been hosting now for a few years an exhibition center dedicated to exhibitions and cultural events. One of the most folkloristic places of Murano are the so called Tre Ponti (Three bridges) that connect the neighborhoods of San Mauro, San Marino and Giudecca, an area where you can find mainly fishermen's houses and craftsman's workshops. 
The tradition connected to the the production of the famous lace of Burano is related to textiles production, thanks to which on the island began a production that has now a century-old tradition, as it dates back to the XVI century. The first laces were made in Burano around the 16th century in relation to the activity carried out for the aristocratic families, and stood out for their ornamental patterns such as geometric designs but also animals and flowers. In the following century the production of these typical items kept on growing evolving thanks to the "punto a rosette" embroidery technique which became popular all around Europe thanks to the embroiderers of Burano.
Furthermore Burano is also famous for the bussolà, special biscuits in the shape of a doughnut made with flour, butter and yolk.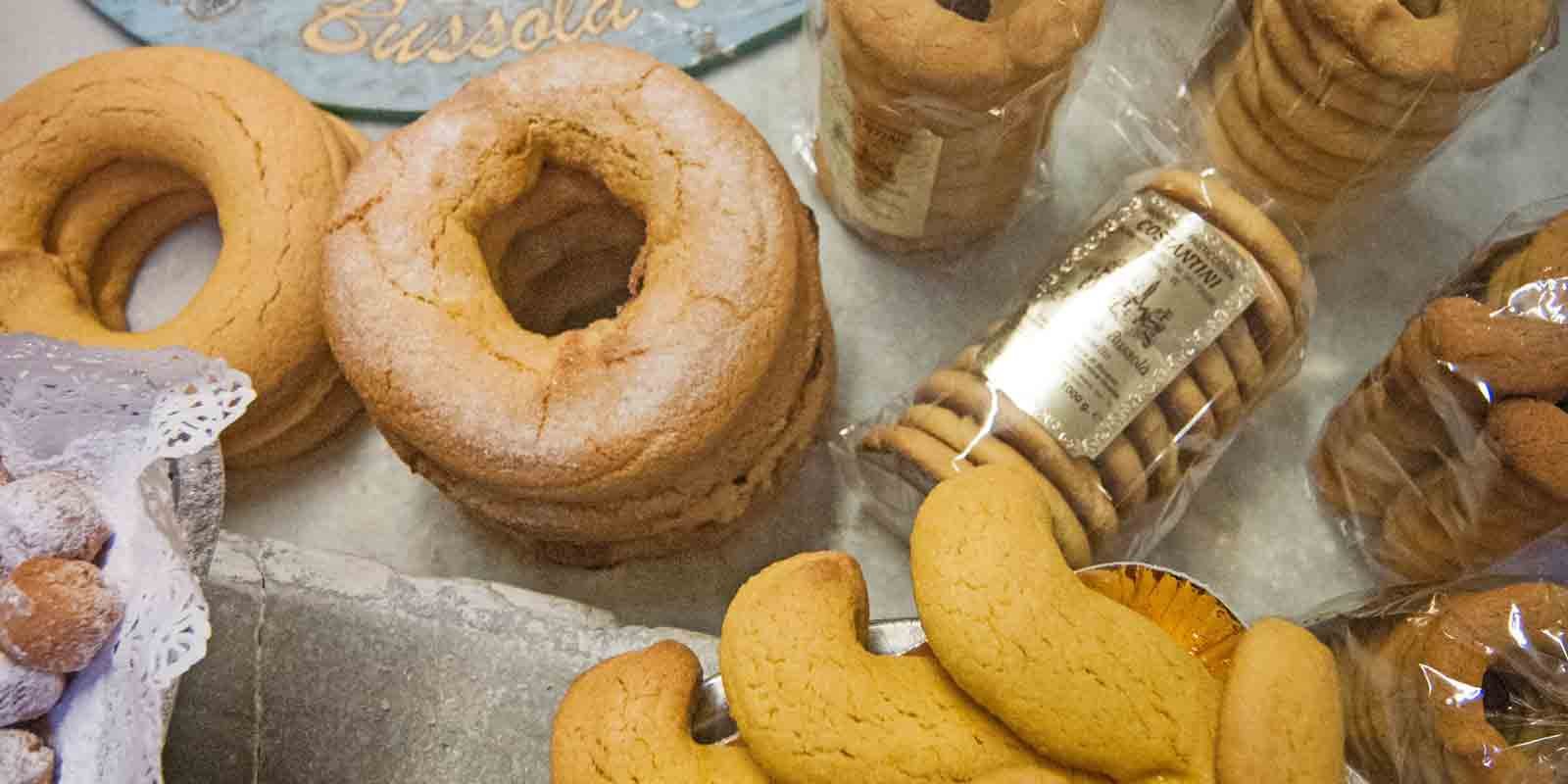 Cover Image: fulviatour