Chestnuts are one of the most widespread fruits of the whole Italian territory. In fact, they represent a real common ground for popular opinion. Thanks to their tasty flavor, they can be used in an infinite variety of recipes, they are really appreciated by anyone, from those with less sophisticated tastes to those who are more attentive to good food, and they have a great success even among the younger ones. In Italy there are many varieties of PGI or PDO species and, it is not a coincidence that there are many festivals and events dedicated to them really everywhere, especially in the towns and villages closest to the biggest gathering areas.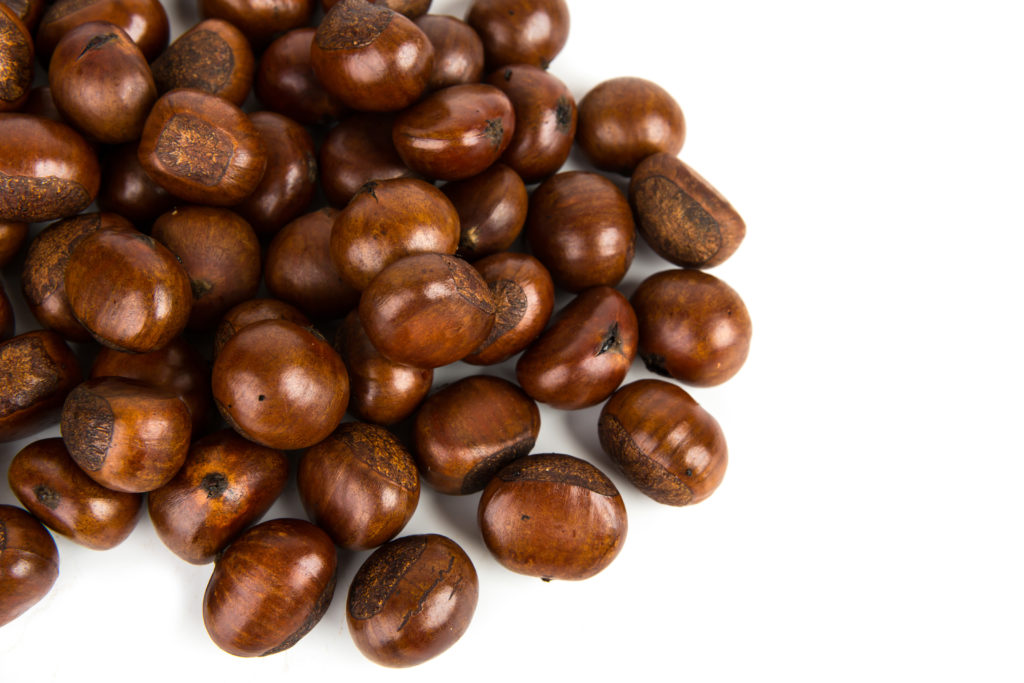 5 places in Italy to gather chestnuts: here are the best!
Chestnuts are among the simplest, cheapest and most appreciated culinary products, almost all over the world. Rich in starches and therefore energizing, perfect for sports or as a snack, they are excellent in the kitchen either alone or to accompany pasta, main courses and desserts, due to their compact consistency and their super versatile flavor. In the Italian culinary tradition, chestnuts are used both in the form of flour, for the creation of typical desserts such as castagnaccio, or whole or crumbled, for the creation of risottos, soups or flavored second courses. We have prepared a list of 5 places in Italy where you can gather chestnuts, so you can choose the most beautiful and tasty ones and avoid buying them.
Consider that in Italy gathering chestnuts, from a seasonal point of view, takes place especially in early autumn, that is between October and mid-November. Obviously, to gather them freely it is necessary to avoid private land. The five best places in Italy to gather chestnuts are the following:
Cuneo, Piedmont: large and tasty, Cuneo chestnuts are famous for their excellent quality; to be tried are also the marrons, which are rarer and tastier
Combai, Veneto: the Combai marron is famous all over the world, thanks to its unique flavor and high quality
Vallerano, Viterbo: the Vallerano chestnut is smaller and more aromatic than the previous ones; very famous also the natural dried one, drying that takes place in the century old Tufo caves
Montella, Campania: the Montella chestnut is medium to medium-small and is round and crunchy
Roccadaspide, Salento: here you will gather chestnuts characterized by a milky pulp and not very powdery, with a very high carbohydrate content, used above all to produce jams and spreads.
The chestnut fairs: here are the most famous
The culinary tradition linked to the world of chestnuts has practically no limits. It is a product so common in Italy that choosing only one event dedicated to it is impossible. The Italian cities closest to the gathering areas of the most precious chestnut varieties organize yearly chestnut fairs and festivals that attract thousands of visitors. To keep informed on dates and cities we suggest you consult the individual programs of each Italian municipality. You can find a complete list of the most important chestnut festivals at the following link.
How to cook chestnuts?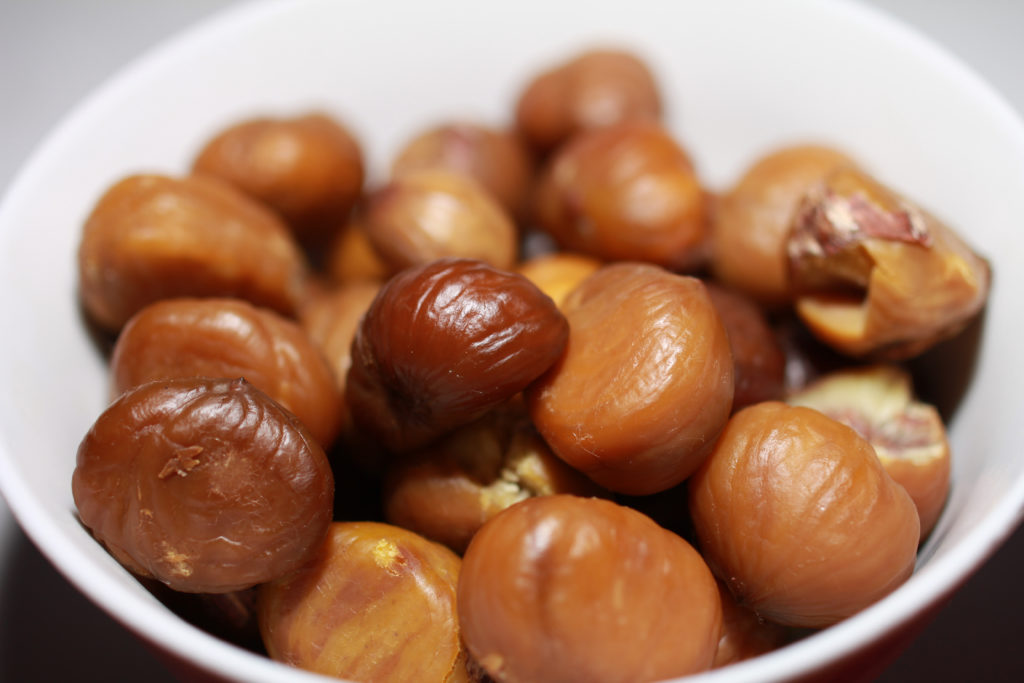 After having revealed the five best places in Italy to gather chestnuts, we want to tell you a bit about how to cook them. The traditional way of cooking them is certainly to boil them: boiled chestnuts are good both hot and cold, they are easy to peel and above all to prepare. After making a small longitudinal incision with a knife (essential for all types of cooking) you should allow them to boil in normal or slightly salted water for 15-20 minutes. Another method of cooking is to roast them. Roasted chestnuts are also called "caldarroste" in Italian and are a must have in the autumn. To prepare them you use a traditional metal perforated pot, available at all specialized stores or online.
Italian recipes with chestnuts
There are numerous Italian recipes with chestnuts that interest various different courses, from appetizers to desserts. The most famous is definitely the castagnaccio, a very simple dessert made with almost only chestnut flour (with added water, raisins and pine nuts) perfect for every moment of the day. The appetizer based on boiled chestnuts and lard is also very well known, but also the one based on chestnuts and wine, as well as the chestnut and sausage risotto or the chestnut roast. In short, if you choose to go to one of the 5 best places in Italy to gather chestnuts, you absolutely must try and prepare at least one of the recipes mentioned.