We have to say goodbye to the summer season, but not to the planning of dinners and to enjoying a glass of wine with friends. The best red wines for fall evenings should be chosen on the basis of the outside temperature.
The selection of the best red wines arrives together with fall, in fact, temperatures start to drop, and the cooler days allow to rethink the menus after the hot summer, and with them we need to finetune the choice of wines too which will have to be coupled with recipes that become richer and challenging.
The best red wines for fall evenings: Nebbiolo d'Alba
The Nebbiolo, in addition to being one of the best red wines to choose for a fall evening, is also one of the most popular grape varieties in the hilly area crossed by the river Tanaro, in Piemonte. In particular, the Nebbiolo is produced in the territory of twenty-five towns and is cultivated with the espalier system, and it is used in purity to vinify the Nebbiolo d'Alba.
This wine stands out for its red-garnet color, and its scent evokes fruity hints of raspberry, geranium, wild strawberry and notes of cinnamon and vanilla. This is why it is ideal for a cold fall evening. It goes well with savory first dishes such as gnocchi al ragù, and with risotto di cinghiale. Perfect to serve along roasted, grilled red meats and cheese.
Lagrein, from Alto Adige
Considered to be one of the best red wines is the Lagrein, which is a local variety of the Trentino Alto-Adige region, al going some recent researches have identified a distant Greek origin. It is produced in the area of Bolzano.
When left to rest in small oak barrels, it expresses all its elegance and it is a wine that comes with a lot of character, appreciated for its silliness and soft acidity, with aromatic hints combined with notes of wild berries, cherries and violets. Of ruby red color, it offer a full-bodies taste to the palate, fruity and with tannins.
It is great when coupled with dished such as stewed meat, pot roast, game and aged cheese.
Valpolicella Classico and it very characteristic scent
Among the best red wines for fall evenings there is Valpolicella Classico, straight from the Veneto region, produced exclusively in the. Edina province with the local grape varieties Corvina, Corvinone and Rondinella.
With a strong garnet red Vallpolicella stands out for its bold and characteristic scent, with hints of cherry, blueberries and blackberries. To the palate the taste is full, smooth and warm, with delicate tannins.
It goes perfectly with risottos especially those with truffle, with homemade pasta, cold cuts entrees, seasoned or dry cheese.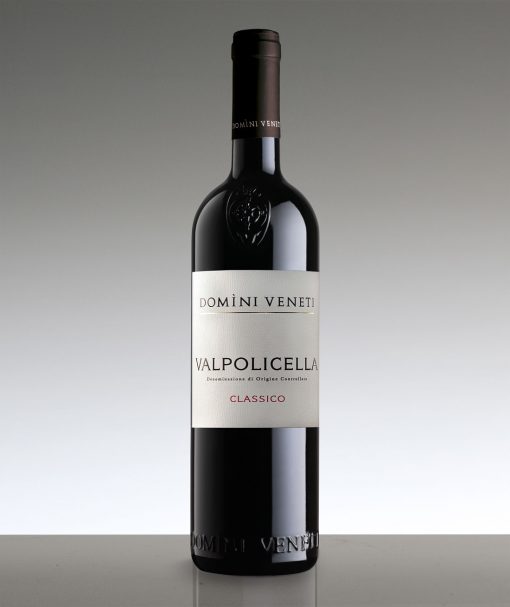 Montefalco Sagrantino, the symbol of Montefeltro
Montefalco Sagrantino too is considered to be one of the best red wines as well as the symbol of Montefeltro, in the Marche region, and it is exclusively produced with the homonym grape variety in the town of Montefalco, and in some of the areas of Bevagna, Gualdo Tadino, Giano and Ritaldi.
It lends itself to long aging processes and it stands out for its intense ruby red, often mixed with purple hues and tending to garnet. It's scent is delicate and reminds one of blackberries, plums and leather, whilst to the palate it is dry and harmonic, soft and smooth.
Cerasuolo di Vittoria, a Sicilian specialty
The Sicilian Cerasuolo di Vittoria takes its name after the town of Vittoria and it is the only Sicilian wine to have be DOCG certified. It is made with grapes from Avola and Frappato. With a cherry red color it is an alcoholic but scented wine, with a dry and full flavor, round and pleasantly fragrant.
It is advised that it be coupled with tasty soups, pasta with fillings, red meats, game and of course typical Sicilian dishes.
Cover Image: Fattorie di qualità