Street food has to be, perhaps, us avid travellers' favourite attraction. Because when there is to explore and get acquainted with a place, there is nothing better than eating what thelocaleat to feel like you really belong in that place. Pizza, supplì, maritozzi… in Rome there is really a lot of choice, and there is really only one thing you can do, and that is: try it all!
It should be said that in Rome, history is not the only eternal thing. Roman culinary tradition goes through many centuries and can tells us a lot about its city and its people. An what we find out, when we take a walk in the town center, is that Romans are obsessed with food! But what does Roman street food look like? We have selected for you the best street foods that you will certainly encounter on a walk in the Capitale. So all you need is a little patience, because you will not be able to leave Romewithout trying them. senza averli provati.
Supplì al telefono: paradise on Earth
If there is something that (unknowingly) I miss so much when I am not in Rome it is them: supplì. I do not eat them very often to be entirely honest, but it must be something unconscious. When you are in Rome, they are literally everywhere, but when you are out of town… puff! They disappear into thin air.
They aretomato sauce rice balls which are breaded and fried, with a heart of melted mozzarella. To be eaten hot of course, being careful not to get burned. Traditionally they are made with rice with tomato sauce, but there are many versions all around, for example the amatriciana one, the spicy one or the one with vegetables and other kinds of cheese.
The name of this delicacy, supplì "al telefono" (at the phone), comes from the fact that to eat it hot you must break it in two pieces. The melting mozzarella usually makes a sort of a thread between the two pieces, which reminds of the old phones!
Pizza al taglio, pizza always within easy reach
Rome is filled with pizzerie al taglio. Literally, they are everywhere, and 99% of the times in addition to selling pizza they also offer supplì. Despite being popular all around the country – thank god! – pizza al taglio is a true Roman delicacy.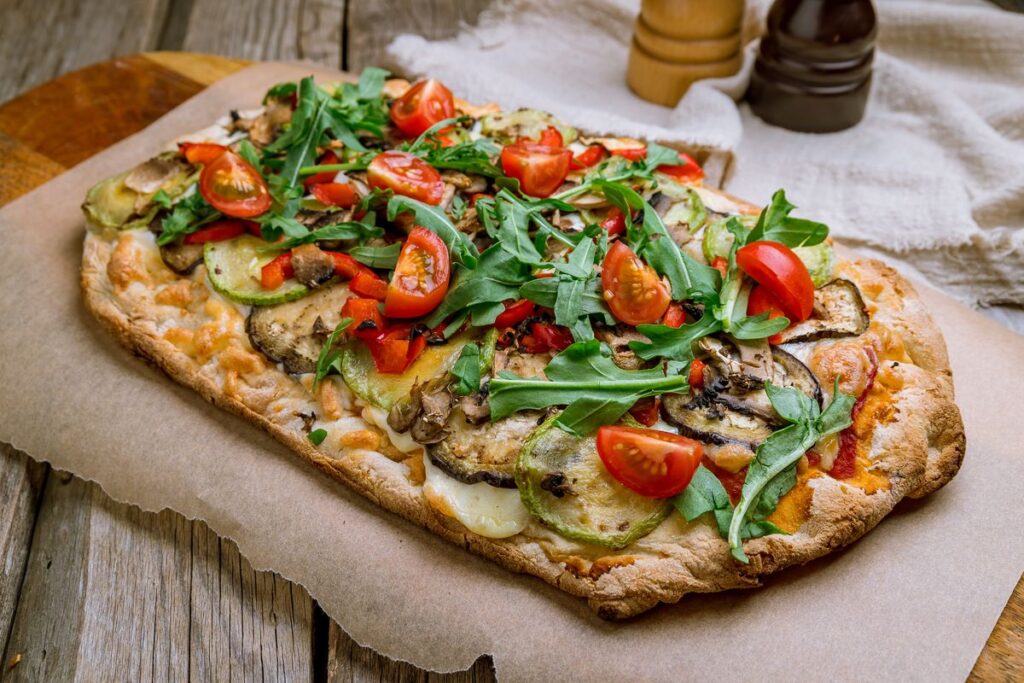 Roman pizza is a bit different from other types: it is crunchy, thin and traditionally white or red. And if the pizza is not enough to satisfy your hunger, then you have to try the pinsa: a slightly different dough for an even more fragrant and lighter result. It is a true must in our shortlist of the street foods to try when in Rome!
Pizza e mortazza: Roman tradition
If you are a pizza lover, Rome will not disappoint you of course. In addition to the countless pizzerie al taglio, there are also a lot of bakeries, a lot of them open all night long.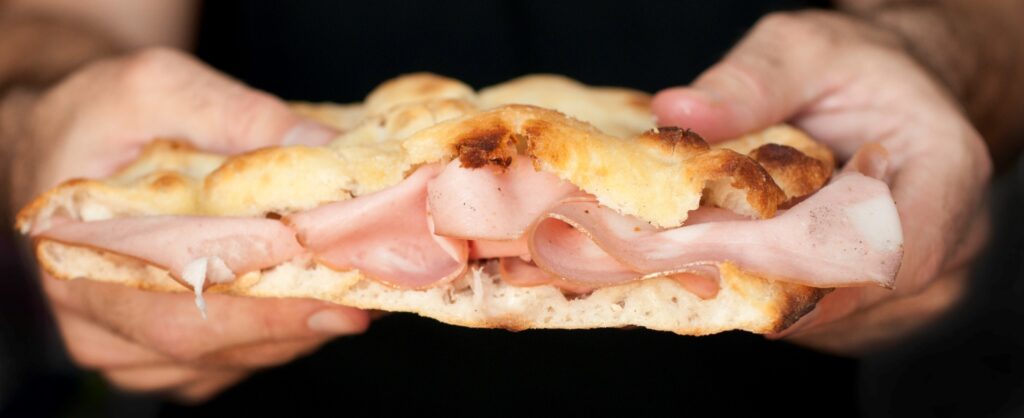 One of Rome's most loved street foods, by all generations, which has been the snack option at school for at least 90% of the population at least once in their life, it is her: pizza and mortazza (Roman slang for mortadella), which white pizza with mortadella. The sweetness of the mortadella ties in perfectly with the savoury taste of the coarse salt placed on the pizza: a true must.
Cod fillets, when the sea comes to town
Another fried seafood, another round. The taste of this food is truly unmatched. Roman culinary tradition does not offer many seafood dished, but baccalà is a huge exception.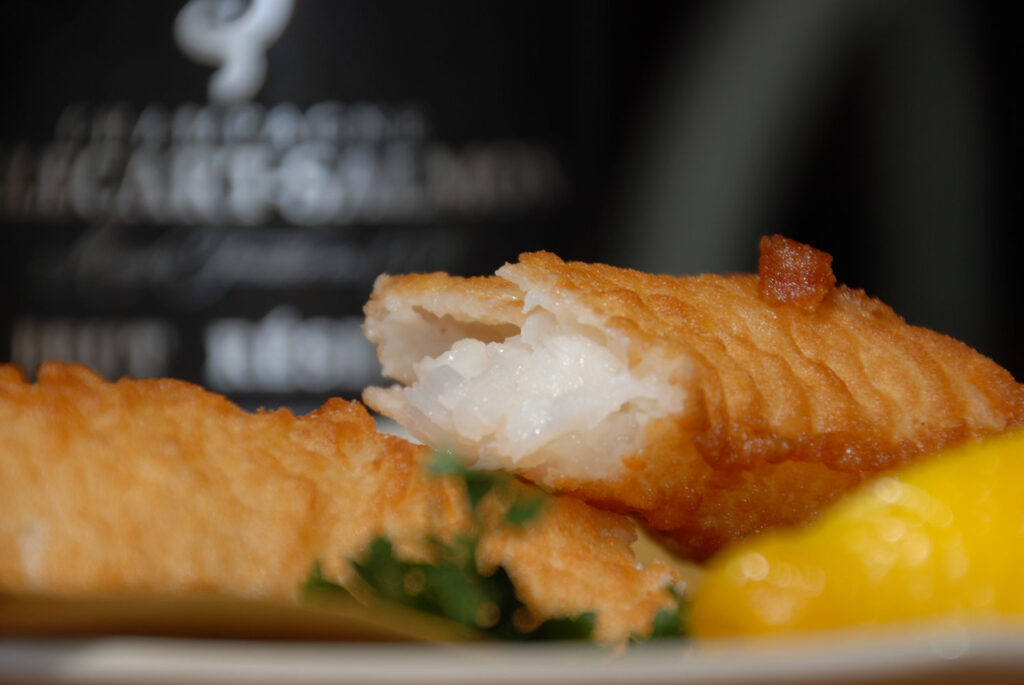 Battered and fried cod fillets. Hot, fragrant, savoury and light: when they are cooked well, there is no limit to how many you might eat!
An ally against Rome's torrid heat: Grattachecca
If you visit Rome in the summer, alas, you might encounter some heat. The city, on the other hand, has completely different look in the summer, given the fewer people hence less traffic.
To fight the humid and the heat, there is nothing better than a good grattachecca. It is less creamy than a slush, the ice is rougher and is flavored on the spot with traditional fruit syrups. It is the perfect food to combine with a walk along the River Tiber in the middle of August
Roast chestnuts and Christmas air
The surrounding areas has a lush vegetation with chesnuts galore. As a result, in Rome very often you can find small stands selling roast chestnuts, hot and toasty.
It is a truly Roman street food and it is typical of fall and winter, very popular around Christmas time. Eating hot sweet chestnuts whilst taking a walk on via del Corso doing some Christmas shopping is an experience to be had at least once in a lifetime.
A Roman classic: maritozzo with whipped cream
Another type of street food is the classic maritozzo with whipped cream. Typical of the Lazio region and popular also in other areas of Italy, especially in the Marche region, maritozzo con la panna represents a mustfor any person that finds themselves in Rome.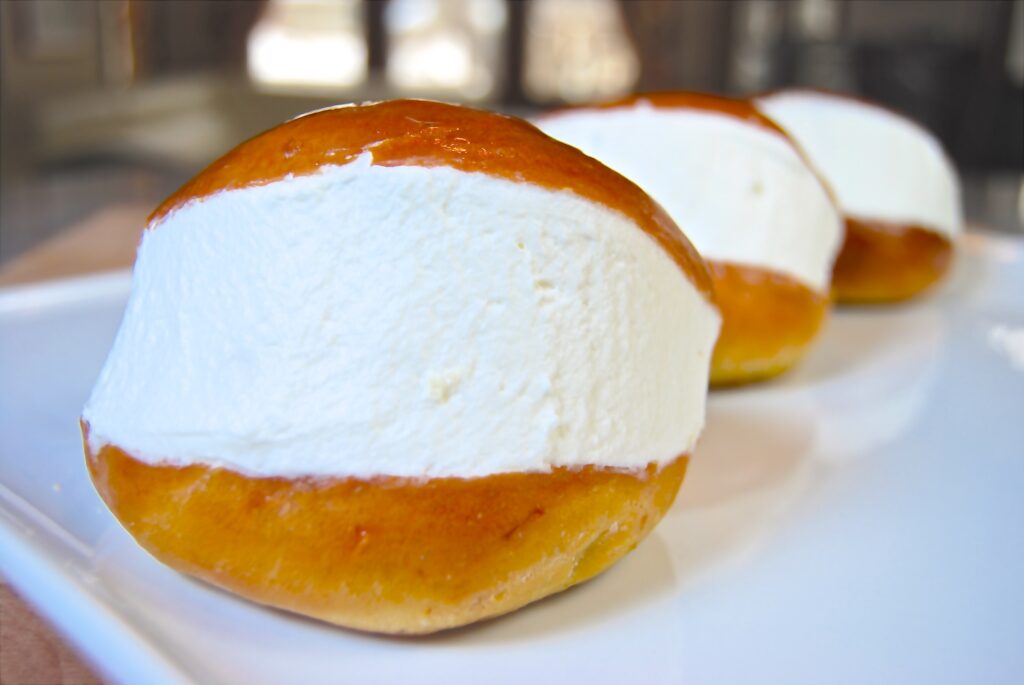 Sweet, soft and filled with fluffy whipped cream, you can have it for breakfast or as excellent snack in the afternoon, enjoying it as you proceed with your food touralong the streets of Rome
Featured image: Fornace Stella