One of the most beautiful experiences that you can have in your life is undoubtedly taking a walk in unspoiled nature among breathtaking landscapes and almost a surreal silence. Italy's longest path offers the possibility to trekking for hiking lovers and not only that, it also offers the chance to discover several natural places and some of the most beautiful sceneries in Italy.
We are talking about the Sentiero Italia CAI, a 7200 km long path, which connects Grotta Gigante which is located in Trieste to Santa Teresa di Gallura in Sardinia, through the Alps ridge and the Apennines, including the islands.
There are about 500 stops in this long and memorable route which requires more than 8000 hours to be completed. Thanks to it you have the opportunity to admire extraordinary places, starting from the majestic Dolomites, moving on to Liguria's Apennine and the lush vineyards in Tuscany, finishing off on the Amalfi coast.
And the journey continues towards Sila and Aspromonte, up to Etna and then the charming towns of Sardinia and its beautiful beaches.
Italy's longest path: how it comes to be
CAI (Club Alpino Italiano) was the reality that made this beautiful project happen, born from the will of its associates to unite the peninsula in one embrace, through a path among the wonderful territories that nature provides as soon as you walk into it.
This path started in 1983 from an idea by a group of journalists passionate about hiking and in 1990 it was developed by Cai, who inaugurated it five years later with a great event.
Currently, Sentiero Italia is almost entirely marked by red and white colors and S.I. signage. But what is it about? It is a path 7200 km long that connects all regions, each with its beauty, charm and traditions.
Italy' longest path: the stops established by CAI
There are truly many stops part of the Sentiero Italia, about 500, that unite the Alps to the Apennines through several pre-existing paths:
The Great journey of the Alps in Piemonte about 1000 km long
Alta via dei Monti Liguri in Liguria – over 400 Km long with 44 stops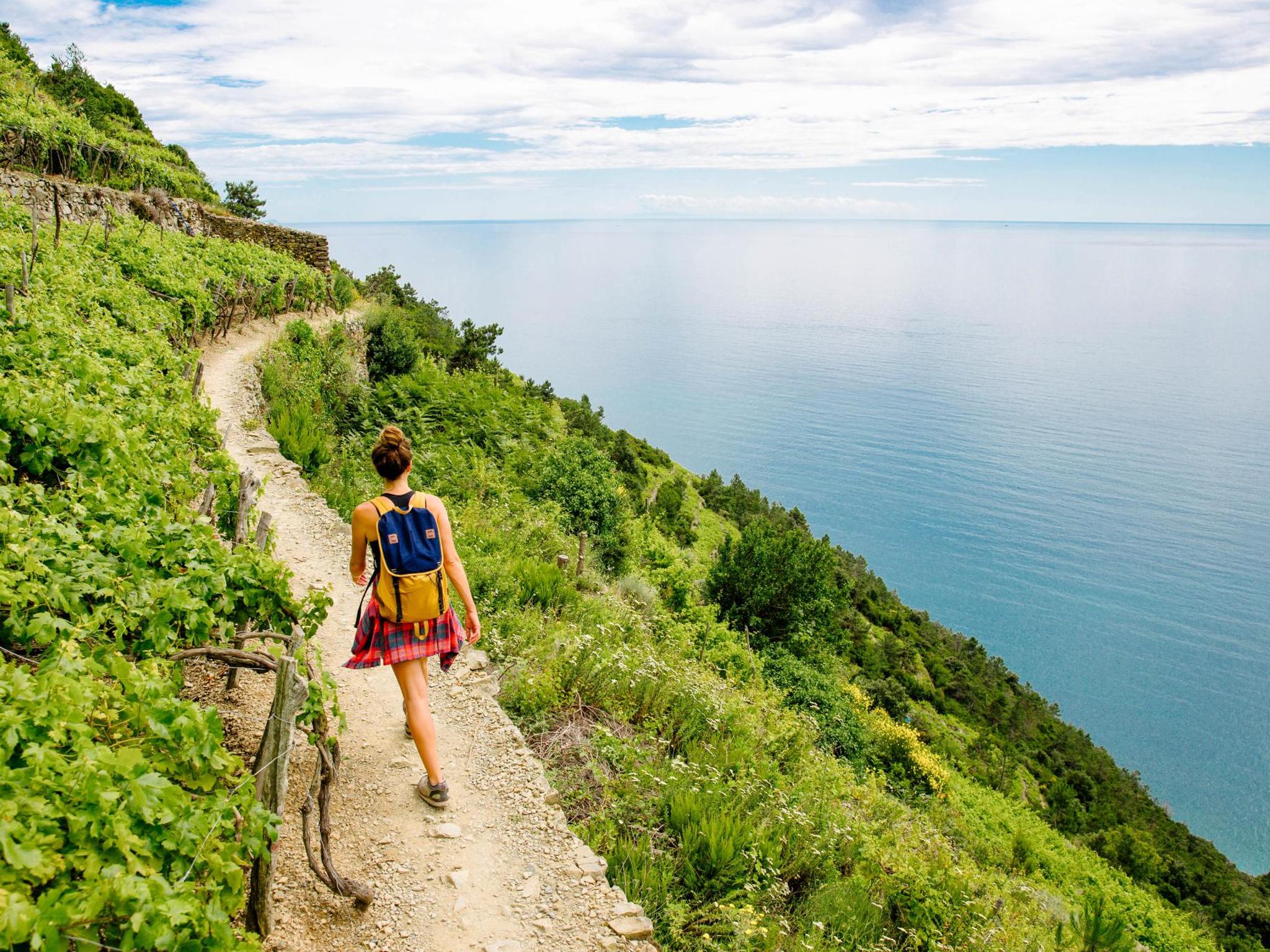 Great Apennines hike in Tuscany and Emilia Romagna – 425 Km
Il sentiero del Brigante in Calabria 120 Km long with 9 stops
A lot of reception areas have been created, important for hiking lovers who are about to go on such a long and challenging path and that provide them with food and accommodation in addition to useful information about the places nearby.
But that is not it, because during this unforgettable experience immersed in nature it will be possible to discover the local flavors such as bergamotto and Aspromonte's stoccafisso, canederli in brodo from Trentino, one-of-a-kind flavors from Sicilian tradition and other local delicacies.
Sentiero Italia/ Và Pensiero: a three-year-long journey from North to South
By now Italy's longest path can be referred to also as the most beautiful and interesting in the world, that is already drawing thousands of tourists from everywhere around the globe, thanks to its length, its range and the number of possibilities that each territory in our country offers.
All of this, in fact, makes it one of a kind and ready to be discovered.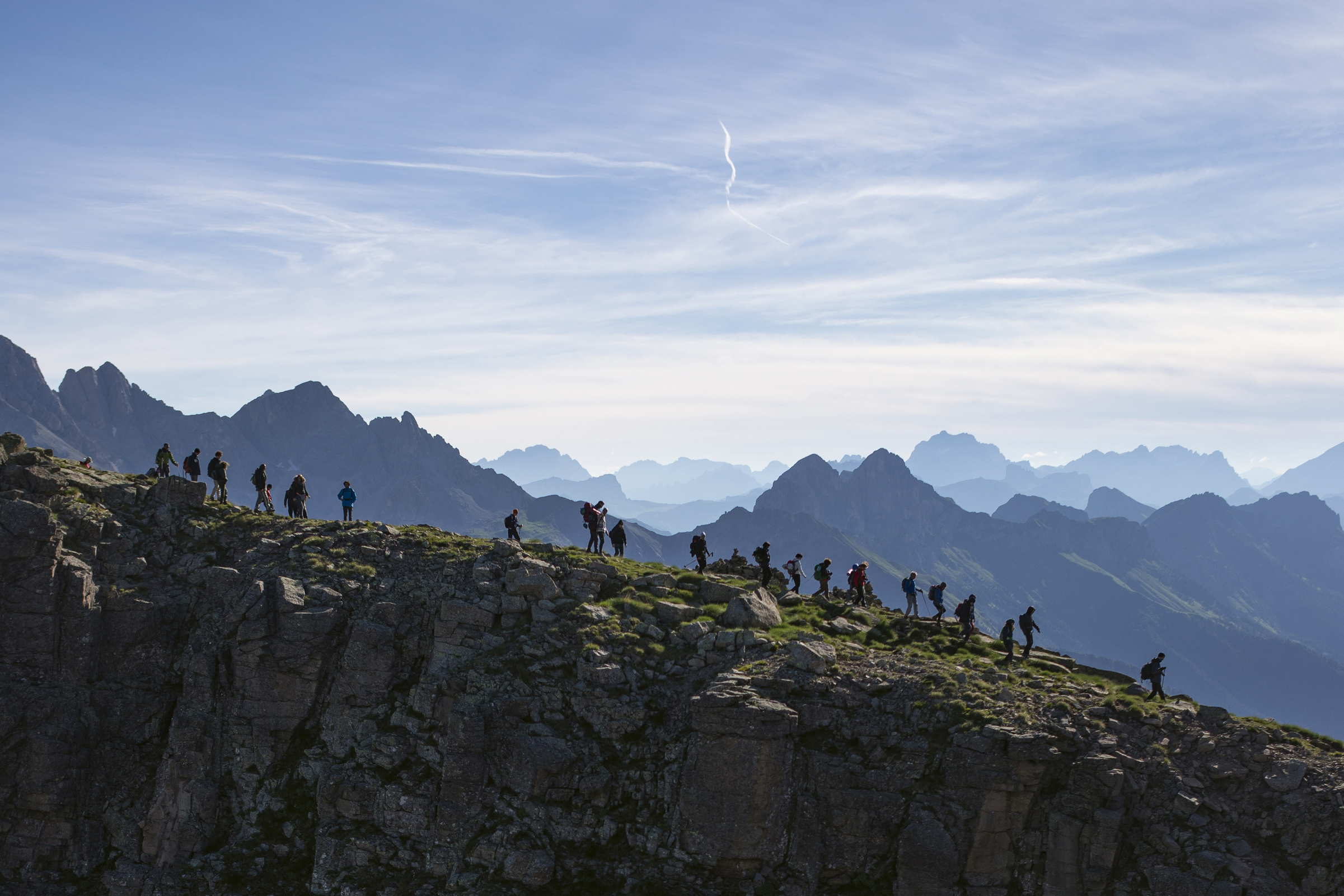 From May 2019, furthermore, the Và Sentiero has also started, a three-year-long journey to discover the mountains and their people. Founded by three young Italians in love with mountains and the beauties that they hold who decided to walk the entire path.
It will be nice to know for bike lovers that this fantastic path can also be done on a bike, which makes the whole experience even more interesting and unique.
Cover Image: itinerarieluoghi