Moschino is the brand that with its irreverent and playful spirit has changed the history of Italian fashion.
Franco Moschino's desire was to be an artist, born in Abbiategrasso in 1950 he studies at the Accademia di Belle Arti in Milan to become a painter, fate however had something else in mind and one of the most important jobs he had at the beginning was in the world of fashion, and with none other than Gianni Versace. He then became designer for the Cadette brand, which he left in 1983 to found his own fashion house: Moschino couture! After that his passion for art and illustration was conveyed through garments, featuring indeed bold prints and strong colors.  
Moschino's Pop Universe
At a time when apparel was quite low-key, the ability of Moschino to reinterpret great sartorial classics in a new and fresh creative way has Moschino establish itself as a brand quite quickly: already in 1985 a menswear line is launched, in 1986 Moschino Jeans comes to be and in 1989 the more accessible line called Cheap & Chic, today replaced by Moschino Boutique. In parallel a range of parfumes are launched which have immediate success thanks to the pop inspired packaging, such as Popeye's companion Olive.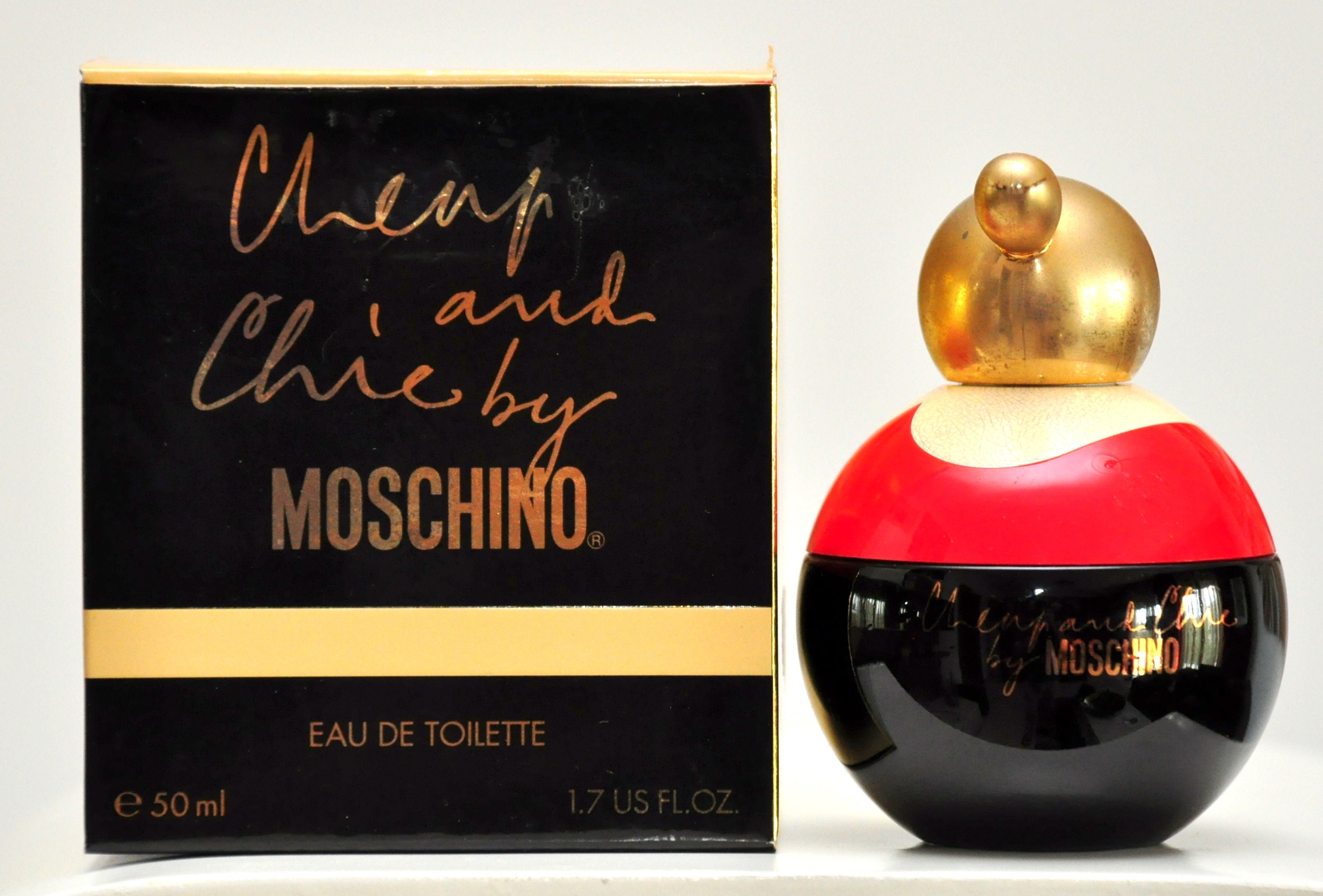 The pop universe is always protagonist in Moschino's creations, with contemporary and art references as well as elements that surround us in daily life. The garments are covered with multicoloured prints depicting hearts, the peace symbols, fruit, clouds, cows, forks and eggs. There is also some irony with the shirts featuring the slogan: Moschifo, No dress No Strett and Stop the Fashion System.
The innovation by Franco Moschino does not stop to the way things looked, he definitely was a pioneer, for example he was the first to introduce the use of ecologic furs and to lead a campaign to make people more aware of ecologism: "nature is better than couture" is his mantra. 
The ten years of the maison are celebtrate with a catwalk event, a retrospective exhibition and the book "X years of chaos"; some time later, in 1994, Franco Moschino dies prematurely leaving the creative direction of the brand to his number two Rossella Jardini. In 1999 the fashion house is acquired by Aeffe, already producer of the brand from the very beginning. Rosella Jardini remains loyal to the Moschino image and concludes her collaboration with a fashion show celebrating the 30 year anniversary of the maison that brings to the catwalk some of it most iconic looks from the past. 
The era of Jeremy Scott
Another turning point happens in 2013 when Jeremy Scott is made new creative director. He was born in the States, but despite his origins being totally different from Franco Moschino's, his vision is very similar to his predecessor. He relaunched the brand offering collections in line with street style trends, featuring more sporty looks but always staying true to its provocative and playful soul which has always made Moschino what it is. His creations are as pop as those of the brand's founder were but they are in tune with the current media iconography.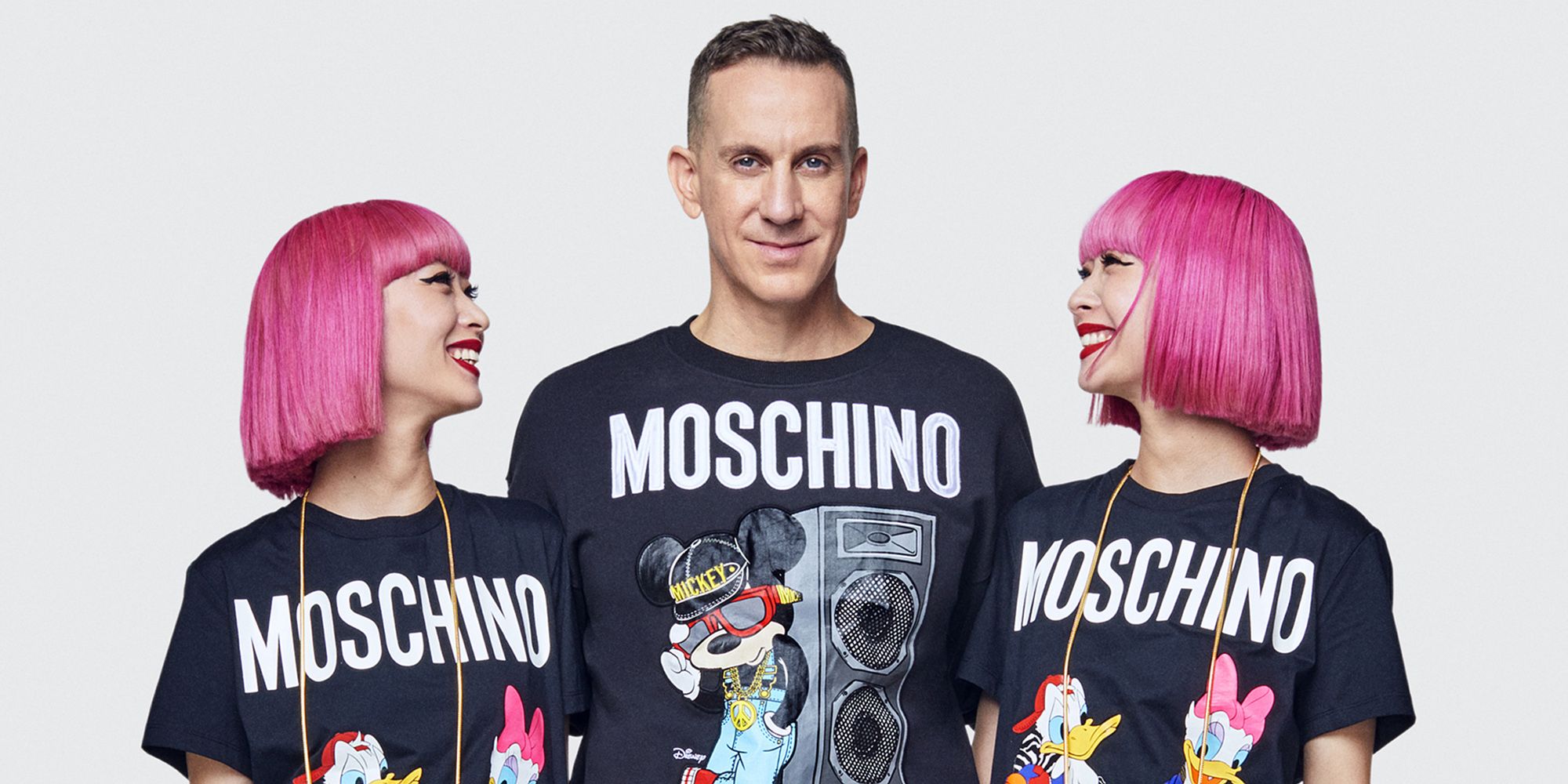 During his first collection presented in February 2014 the models hit the runway with garments echoing McDonald's uniforms, french fry shaped phone covers and ieces with the M logo of the fasto food chain transformed into Moschino's heart. Later on Jeremy Scott's collection have brought to the runway other contemporary icons such as cartoons, Barbies and videogames.
Another absolutely innovative idea of the brand was that to disrupt the fashion system timetable, accordin to which collections are presented six months earlier than hitting the market, having the fashion show also feature a Capsule collection which was ready to buy immediately.
Moschino is not about fashion only, it allows us to dream, have fun and think about the world that surrounds us.
Cover Image: Vogue