The Riviera Romagnola is undoubtedly the ideal destination for anyone who loves the night life as well as the sea and Milano Marittima is one of the ideal places, suitable for both families and couples and groups of friends.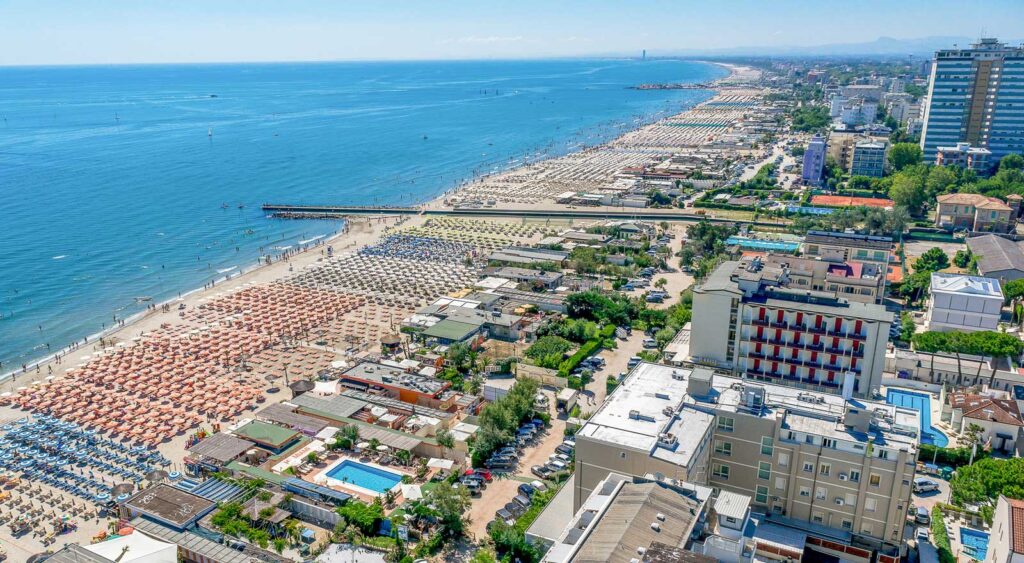 Here the choice of bathing establishments, adequately organized to offer ad hoc services and fun by the sea, is really wide but along the streets of the town you can also enjoy the view of characteristic markets where creative and artisanal works are exhibited.
There is no shortage of attractions for children, including the legendary Mirabilandia amusement park and many nightclubs and discos to entertain with dances and music.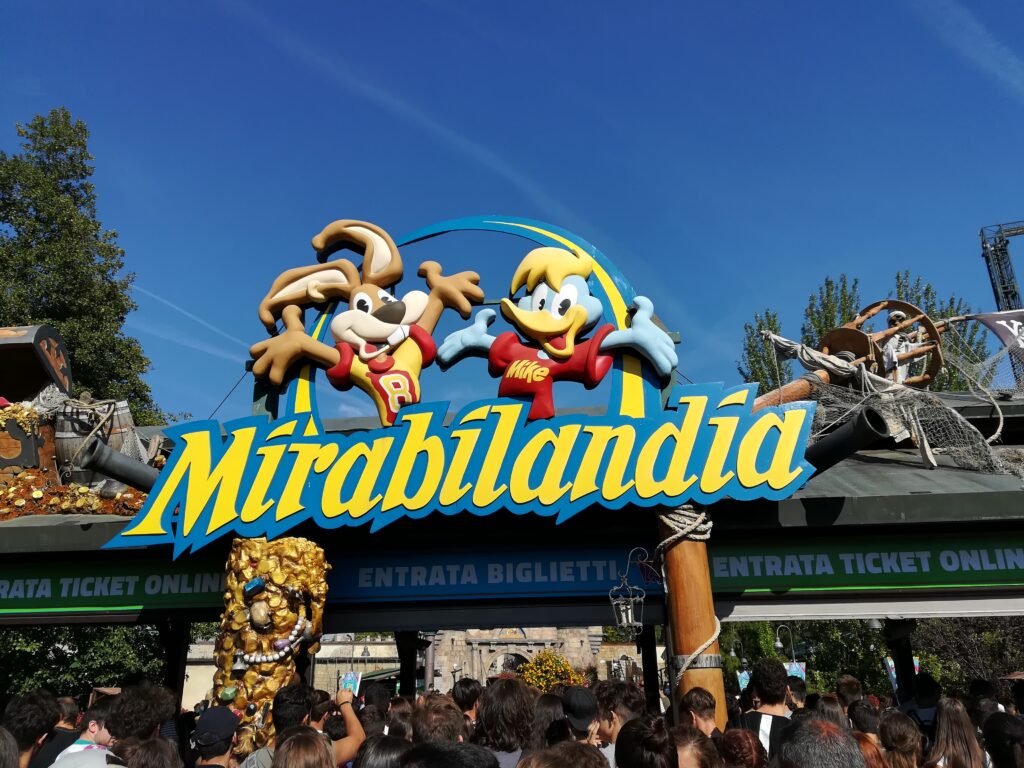 Milano Marittima and its attractions
How to define this seaside resort if not the Milan of the Riviera? With the Lombard capital, in fact, it shares a taste for fashion, luxury and entertainment.
In the centre there are so many shops where you can stop. There is something for all tastes, from the most luxurious to the mid-range ones and such as to satisfy all budgets.But in Milano Marittima it is also pleasant to take long walks in its artistic roundabouts, ad hoc cared for and full of flowers, plants and artistic works not to be missed.
Naturally, there is no shortage of locations designed specifically for the enjoyment of tourists who are concentrated above all in the main streets, as well as well-known discos, restaurants, bars and many accommodation facilities equipped with every type of service, some of which are immersed in nature. It is important to know that most of the latter are also Pet Friendly.
In the surroundings of the Romagna town there are other places that are worth visiting, including Cervia and Cesenatico.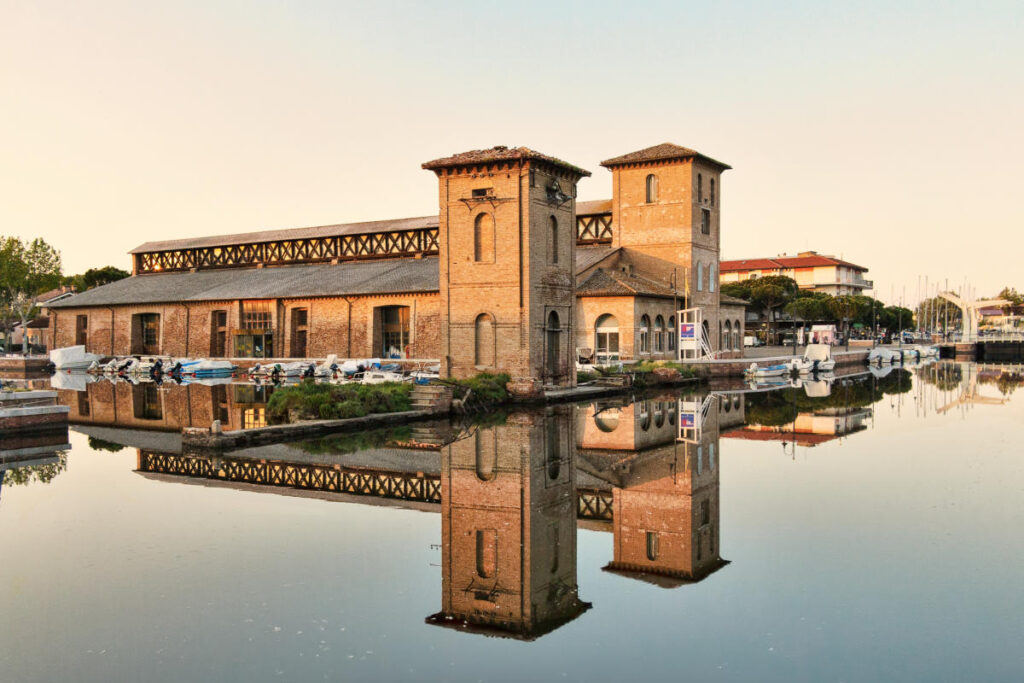 How to entertain children in Milano Marittima
In the "Milan by the sea" nothing is left by chance and there is no shortage of attractions for children too. In addition to the famous amusement park Mirabilandia , it is possible to visit the Butterfly House, a pavilion where you can discover many interesting and fun things.
But it does not end here, because a few kilometers from the centre there is a wonderful pine forest, declared a nature reserve, where you can enjoy a little coolness among the centuries-old pines while the little ones play in complete tranquility.
Milano Marittima and its beaches
One of the reasons why Milano Marittima is very popular is the beaches, where while bathing in the sun, fun is guaranteed. There are many beaches to choose from and all super-equipped to pamper their guests.
n many of them, in fact, all kinds of games, aperitifs with music and overwhelming beach parties are organized. In addition to these establishments, there are two free beaches which can be accessed free of charge and which offer lifeguard services and showers.
And for those who want to spend a holiday with their four-legged friend, in the most popular resort of the Romagna Riviera, they will find beaches ready to welcome them and equipped with bowls, a veterinarian and reserved areas.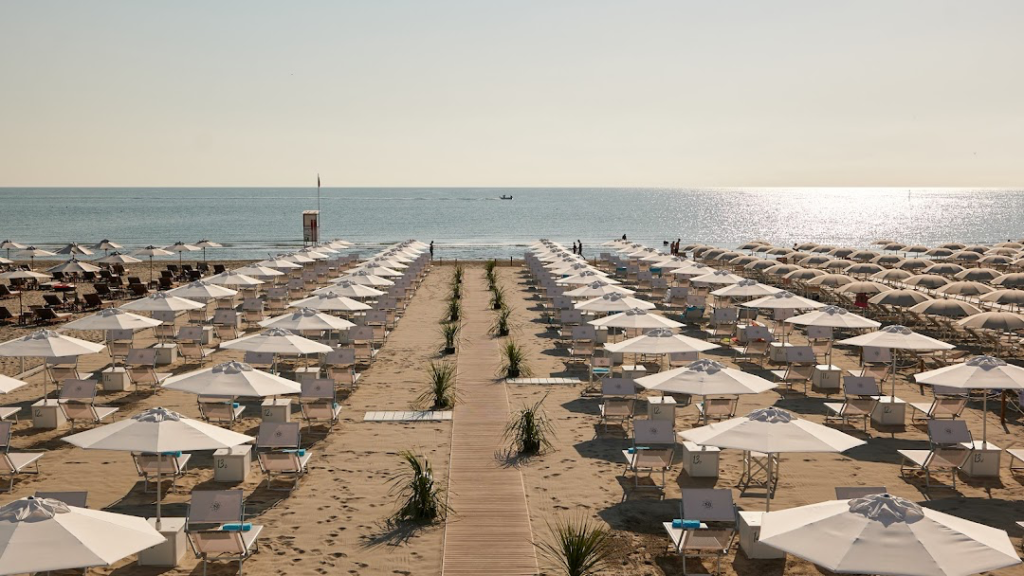 Nearby there is no shortage of bars, restaurants and campsites where you can park with tents, campers and caravans. There are so many sporting activities to try, including sailing, water skiing and other water sports. For those who prefer the mainland to the water, they can try their hand at a game of tennis, golf or take riding lessons.
Milano Marittima and its gastronomic delights
Those who choose Milano Marittima for their holidays certainly cannot miss the taste of an excellent piadina romagnola, the famous grilled bread stuffed with all kinds of cold cuts, cheeses or vegetables.
And for fish lovers, there is plenty of delicious dishes such as spaghetti with clams, fried fish and seafood salad. The cappelletti with meat sauce and the fried dumplings prepared with lard are also excellent.
Furthermore, starting from May and until September, there are many events, including festivals and exhibitions under the stars that take place between this town and nearby Cervia.
Cover Image: hotels.com