In
western Sardinia
, in the south-east of the Gulf of Oristano, a few kilometers from the sea and unspoilt coastline of
Costa Verde
, rich in sandy shores dominated by the dunes of Piscinas, which give it a special charm, lies
Casa Marmida Agritourism
, located precisely in
Guspini
. Important center of the Middle Campidano, this small town embraces a vast territory and offers magnificent glimpses and beautiful landscapes, from the abandoned villages of Montevecchio with old mines wrapped in thick and unspoiled nature, to town.
Casa Marmida was born as a farm thanks to Giovanni and Maria Teresa Pani that, for ten years, they have also started the agritourism activitiy with the intention to allocate its management to his sons. Surrounded by pristine green where the Mediterranean is the main character, the company is engaged mainly in rearing animals (sheep and pigs) and its is specializes in the production of meat, sausages, liquors such as the famous filu 'e ferru, myrtle, limoncello, extra virgin olive oil, jams, cheeses and fruits and vegetables from the garden.
With these products the chef and house owner Andrea prepares delicious dishes with which he pampers and delights the palate of its guests, always at the center of his attention and his work, in order to fully satisfy all their needs; particular attention, in fact, is also reserved for vegans, vegetarians and coeliacs.
The gastronomic offer is definitely one of the aspects on which country house more tip: taking advantage of the genuineness of all food produced on site and then zero kilometer, offering dishes of Italian and local regional cuisine with a contemporary twist is the aim of Andrea, who loves to surprise his guests with new and different dishes, appreciated for the taste but also for its aesthetic beauty.
Run by Andrea with the prodigious help of his girlfriend Roberta and his family, the farm consists of an ancient barn restored and used as a main house and the old accommodation facility for customers, who can stay in eight comfortable and attractive rooms with all the amenities and services you need. To complete the offer, the garden, a large swimming pool and a welcoming dining room decorated in a rustic style.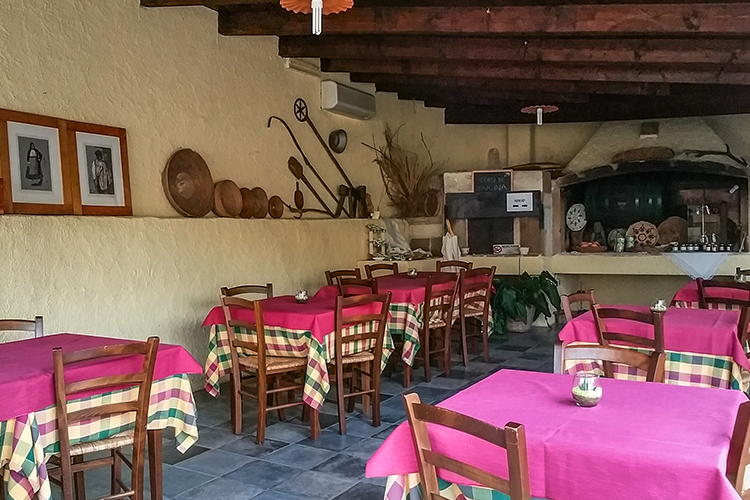 Holidays at Casa Marmida Agritourism can be enlivened by activities and naturalistic trails that will take you to discover places of great beauty sea localities, such as beaches of Piscinas and Scivu and unmissable places of historical and cultural interest such as the Park of Sardinia miniature, Barumini, the Giara Plateau and the Su Mannau cave.
Oasis of peace immersed in the authentic Sardinian countryside, Andrea's farm is characterized by a homey atmosphere that will surround you and make you feel at home, making you discover the goodness and quality of products grown and cooked with great love, dedication and passion, the main ingredients used by Andrea, who works daily to offer the best hospitality and food!