A jewel of the enchanting Sardinia ready to show its visitors all the charm and beauty of the Italian island, this is Santa Teresa di Gallura! The town is located in the northern part of Gallura separated from Corsica by the Strait of Bonifacio.
Its jagged coasts and the turquoise-colored sea are just some of the elements that characterize the Sardinian town so loved by tourists from all over the world, who want to discover every corner of a land of timeless charm.
Expanses of white sand, coves, natural landscapes, archaeological sites and traditional flavors, in this place there is really a lot to see and also the opportunity to try your hand at sports and outdoor activities of all kinds. Luxury resorts, all-inclusive resorts, hotels and residences will ensure everyone an unforgettable holiday.
Santa Teresa di Gallura and the attractions not to be missed
In addition to the sea and the beaches, this corner of paradise offers various ideas for excursions on foot or on horseback and to visit the most interesting sites of the place. There is no shortage of cultural attractions, starting with the Longosardo Tower dating back to the 16th century.
Also very interesting is the Lu Brandali Archaeological Site and the granite area of Cala Grande, which offers unique landscapes in the world. Furthermore, the particular morphology of Santa Teresa di Gallura offers a wide choice of sports and outdoor activities that will certainly entertain even children.
In fact, there is no shortage of expert guides and instructors for anyone who wants to try trekking, climbing, diving and windsurfing. Definitely not to be missed is a visit to Corsica, which is only 14 kilometers from the Sardinian municipality and can be reached with the ferry in one hour.
Santa Teresa di Gallura, wonderful beaches and crystal-clear sea
Undoubtedly, the flagship of one of the most popular places in Sardinia are its beaches, among which Rena Bianca stands out, easily accessible and ideal for children. A splendid beach of fine sand about 700 meters long, clear waters, shallow water and multiple services, including a large parking lot and various refreshment points, make it perfect for a relaxing, comfortable holiday, suitable for families and those who love to do diving and snorkeling.
But there are many other beaches that can meet the needs of those who want to fully enjoy what nature offers, such as Rena di Ponente and Rena di Levante surrounded by greenery and offering an always calm sea.
And the list is still long, starting from La Marmorata made up of white sand and equipped with all services, Baia Santa Reparata enclosed between cliffs, Porto Picture accessible also to dogs and many others, one more beautiful than the other. The sea is so clear that it has received the blue flag recognition.
Where to sleep in Santa Teresa di Gallura
There are many accommodation solutions in Santa Teresa di Gallura, even though it is a not exactly cheap seaside resort. The facilities, in fact, are of medium-high range starting from 4 and 5 star resorts and located near the beaches.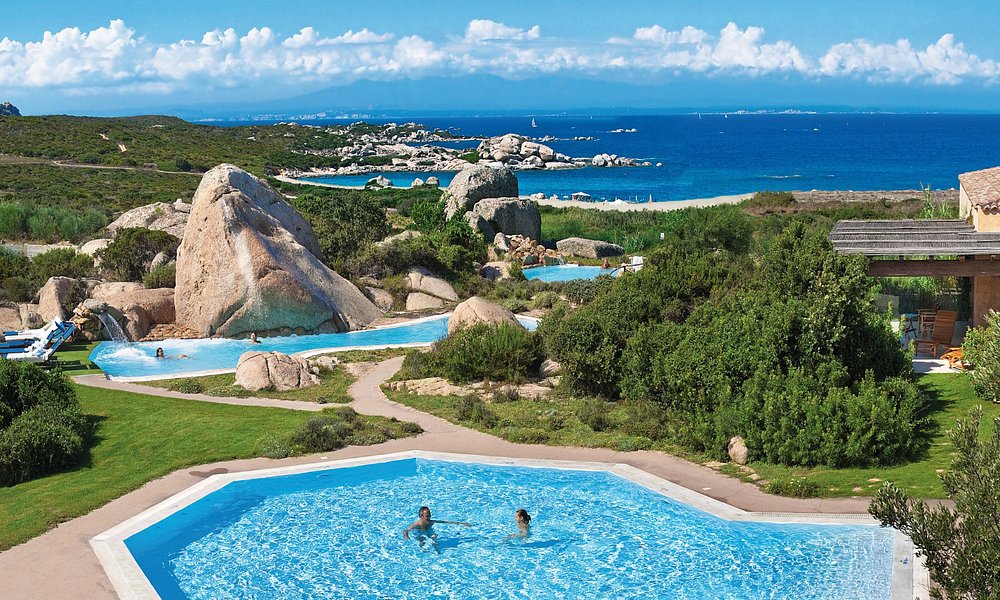 In the heart of the town, however, there are hotels and bed & breakfasts, but there is also the possibility of finding apartments and rooms at more affordable prices. Holidays for all tastes, therefore, in one of the most enchanting places in Sardinia.
The flavors of Santa Teresa di Gallura
The cuisine of Gallura is truly vast, starting with dishes based on always fresh fish, cheeses and meats. But those who want to taste the typical dishes of the place, must especially taste the cuata soup prepared with bread, cheese and meat broth.
Puligioni are also very tasty and will certainly delight the palate of those who love fresh cheese, the main ingredient of these famous ravioli, or baked fish cooked in Vermentino di Gallura.
who choose Santa Teresa di Gallura for their summer holidays will be able to participate in many events organized on site, including the International Jazz Festival and Gallura Buskers Festival, a review of street artists.
Cover Image: Sardegna.info