Romantic places in Italy: in Milan the ponte delle sirenette in Sempione Park
One of the most well-known romantic places in Italy located in Milan
In Milan, as in many other main Italian cities, there are romantic places that over the years have become a symbol of lovers. One of the most famous and significant places is the ponte delle Sirenette (mermaid bridge) which is located in Sempione park. Italian Traditions will guide you on the discovery of this fascinating and suggestive location. Particularly, we will tell you about the legend that concerns it and the reason why it has become a traditional meeting place for young couples of lovers.
What is the ponte delle Sirenette?
The ponte delle Sirenette was commissioned by private individuals to be placed on the Naviglio in Via San Damiano. It is a bridge built between 1840 and 1842 by the architect Francesco Tettamanzi whose decorations were made on plaster models by Benedetto Cacciatori. At the ends of the pylons four mermaids were placed holding an oar and over time the mermaids were given the nickname of Ghisini (iron) sisters because of the material used for their realization. In 1930, following the coverage of the canals, the bridge was moved to its current location inside the park
The legend of the bridge
The stories and legends that refer to the bridge came about in the period immediately after its completion. The four cast-iron statues became very popular among young guys from Milan due to the generous shapes of their bodies. It is said that the boys used to touch the breasts of the statues for good luck before a gallant meeting and it is also for this reason that the bridge became a meeting place for young couples of the time: according to the custom the lovers had to kiss touching the bottom of the statues and the gesture would bring luck and fertility. Even today it is considered to be one of the most popular romantic places in Milan to spend a few moments together with your better half.
Where is it?
The bridge, which is one of the most fascinating romantic places in Italy, is located inside Parco Sempione in Milan and is specifically in the central area of ​​the park near an artificial lake, connecting the two sides of this small basin of water. The slow but successful redevelopment of the park has allowed this place to regain its ancient charm.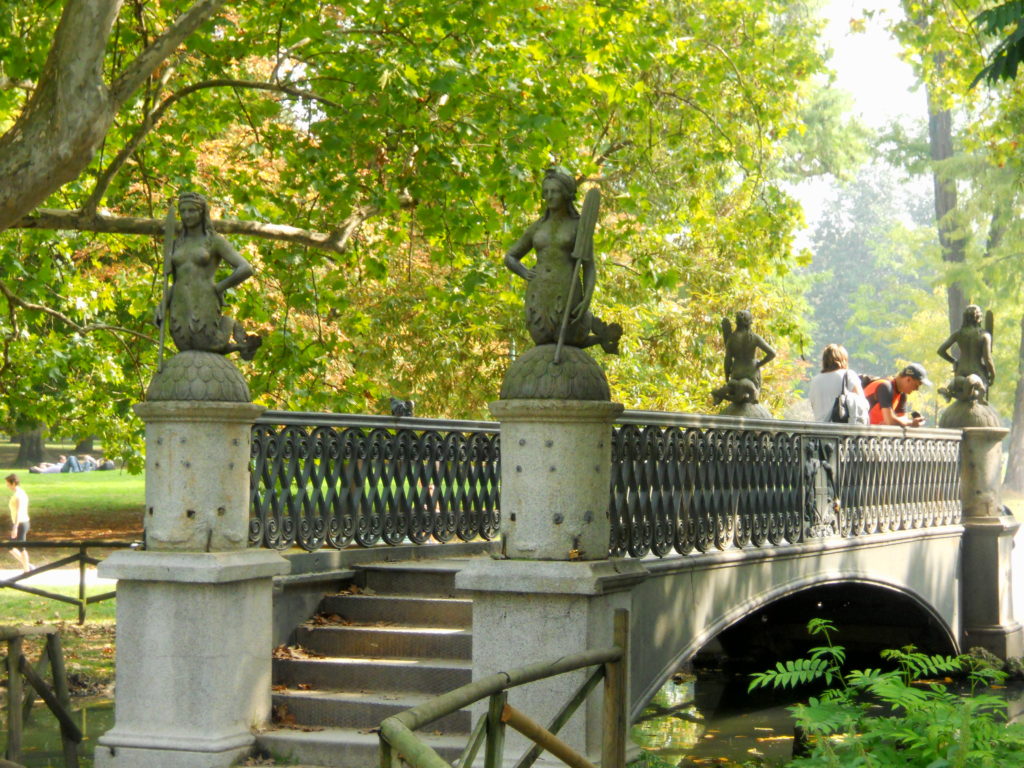 In Italy there are some romantic places that are considered as such because of the old stories or legends connected to them, so much so to become very popular with lovers. In fact, you can find places also in many other Italian cities that are traditionally considered to be particularly suitable for lovers. If you want to discover other interesting destinations to visit in Italy we suggest you read this article too.
Now that you know one of the romantic places in Italy not to be missed, all you have to do is organize your trip to this charming place with your sweetheart.