Palladian Villas designed by the great Andrea Palladio and located in Veneto are undoubtedly worth mentioning.
There are 24 buildings attributed to this Venetian architect and recognized as Unesco Heritage, which are worth visiting at least once in a lifetime.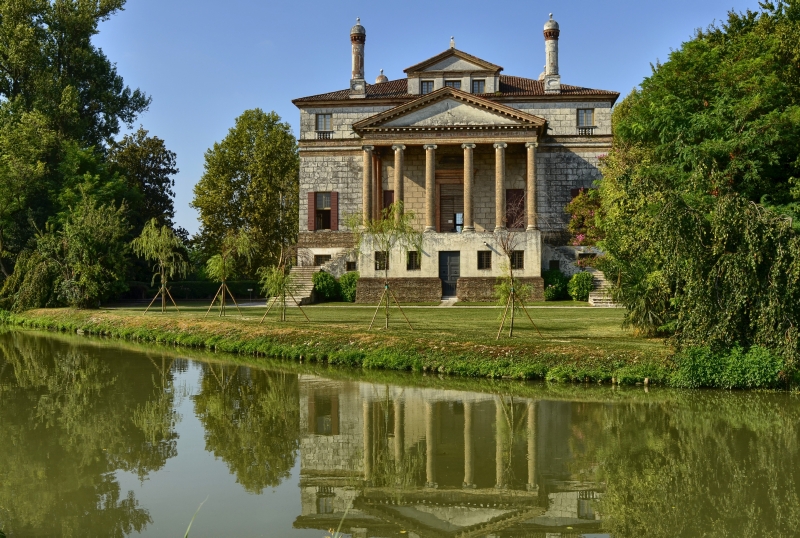 In reality they constitute a real attraction for the many tourists from all over the world and fascinated by the history of these imposing villas, one of a kind.
Palladian Villas: the great works of Andrea Palladio
Mentioning the great works of Andrea Palladio is a must, considering the treasures of inestimable beauty and historical-cultural richness that he has given to our country and which each year attract thousands of visitors.
Born in Padua in 1508, Andrea di Pietro della Gondola known as Palladio was an Italian designer of the Renaissance, as well as the greatest architect of the Republic of Venice.
Precisely in this area he designed numerous villas, as well as churches and palaces, especially in Vicenza where he trained and lived. In addition to the famous structures that took their name from him, there are many other works of his, including the Basilica of San Giorgio Maggiore in Venice.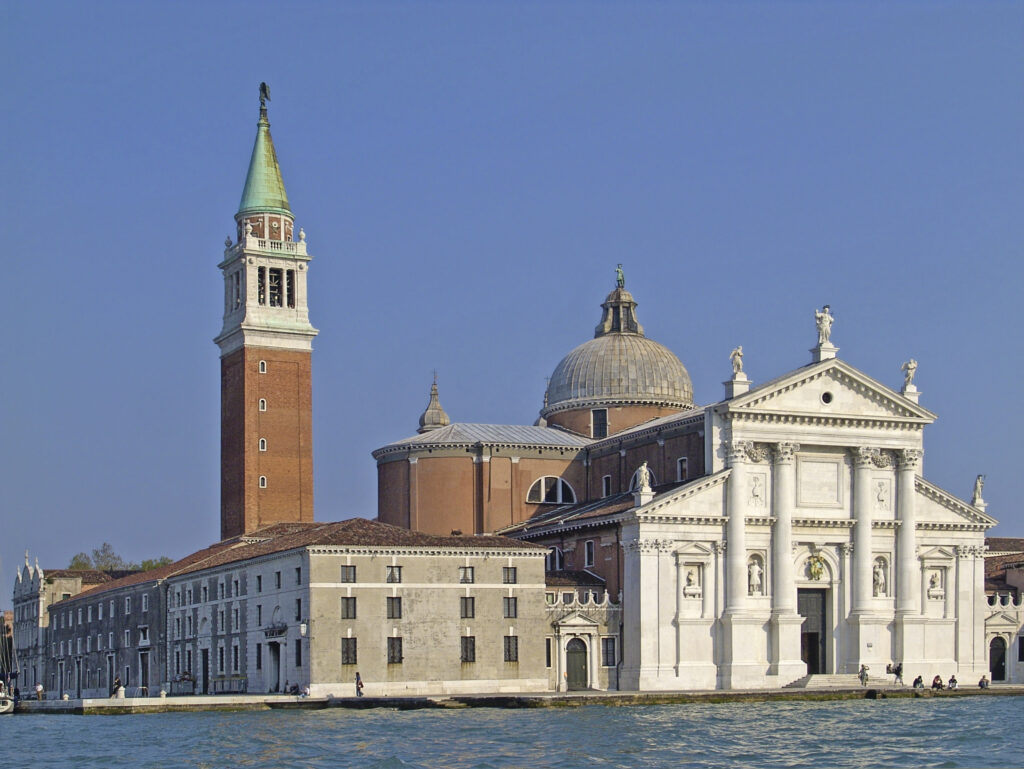 They must certainly also be remembered:
Palazzo Thiene in Vicenza
Church of San Francesco della Vigna in Venice
Olympic Theater in Vicenza
Bridge over the Tesina in Vicenza.
But undoubtedly the Palladian Villas have left an indelible mark on the Region for their particular characteristics and structure.
Palladian Villas: characteristics and structure of the elegant country buildings
It is very interesting to note that the villas designed by Palladio have characteristics that differentiate them from other historical structures dating back to the Roman and Medici periods in Tuscany.
These are elegant countryside structures surrounded by cultivated fields and vineyards and inside which there are real warehouses, stables and deposits for agricultural tools.
These villas were commissioned by the high urban aristocracy precisely in order to create real production complexes, while maintaining elegance and sobriety. Inside, in fact, it is noted that the central body intended for the owners is divided from that of the workers.
Palladian Villas: the most beautiful to visit at least once
One of the most famous is Villa Almerico Capra called La Rotonda and located in Vicenza, which over the centuries has been visited by artists, poets, kings and statesmen.
Here the greatness of the architect is shown in all its magnificence and the structure becomes a source of emotions from any point you admire it. It stands on a plateau near the city, dominating a vast stretch of the Venetian countryside below.
Villa Godi Valmarana , which also houses a paleontological museum with a decidedly more austere appearance and with a back garden also designed by Palladio.
Villa Foscari known as the Malcontenta which is located in Malcontenta di Mira near Venice, also defined as one of the most beautiful villas in the world and in which references to Roman architecture are evident.
Villa Emo in Fanzolo di Vedelago in the province of Treviso, perhaps one of the most complete buildings in its various architectural elements and also one of the largest, which includes a park where there is an important ecosystem of plants.
And then again Villa Barbaro Volpi in the province of Treviso, Villa Pisani in Stra, Villa Bertolo Valmarana in Vicenza, Villa Arvedi in Grezzana and Villa Contarini in Piazzola sul Brenta.
Palladian villas and other beauties to see in Veneto
In addition to the splendid Palladian Villas, the Veneto area has much more to show, including natural landscapes and artistic wonders, every corner of this land is waiting to be discovered.
Winter sports lovers, who every year choose the most popular destinations, among which Cortina d'Ampezzo stands out , to spend a few days of relaxation and fun on the most beautiful ski slopes.
Trekking and hiking enthusiasts can find here the most beautiful and evocative places to discover.
Of course, you cannot miss a visit to one of the most beautiful cities in Veneto, the splendid Venice surrounded by water and rich in history and culture or even the romantic Verona, home of the unfortunate lovers Romeo and Juliet.
The many are also very interesting gastronomic tours where you can taste the excellent dishes of the culinary tradition accompanied by doc wines. A unique experience to be lived through an excursus of typical products, such as asiago, radicchio, cod "alla vicentina" and much more.