Trying Palermo's street food is certainly an unsual and nice way to have a taste (pun intended) of what the city is like, with its town center, the ancient palaces, churches, monuments, savoring the typical flavors of Sicily whilst taking a walk in the folkloristic markets.
Not surprisingly, Palermo is known as one of the 5 capitals of Street Food, thanks to the many culinary delicacies known all around the world, first out of all of them being the arancine and the stigghiole. But that is not it, because Palermo offers many local recipes both sweet and savory, that especially food lovers will appreciate very much.
Visiting Palermo: learning about  Sicily's capital through its cuisine
Palermo is a town with a very old history, as it was conquered by many populations, each one having left a mark of their culture. But visiting its beautiful art and cultural marvels would not be enough, because its culinary culture is as important for it has a lot to tell about this amazing Sicilian gem.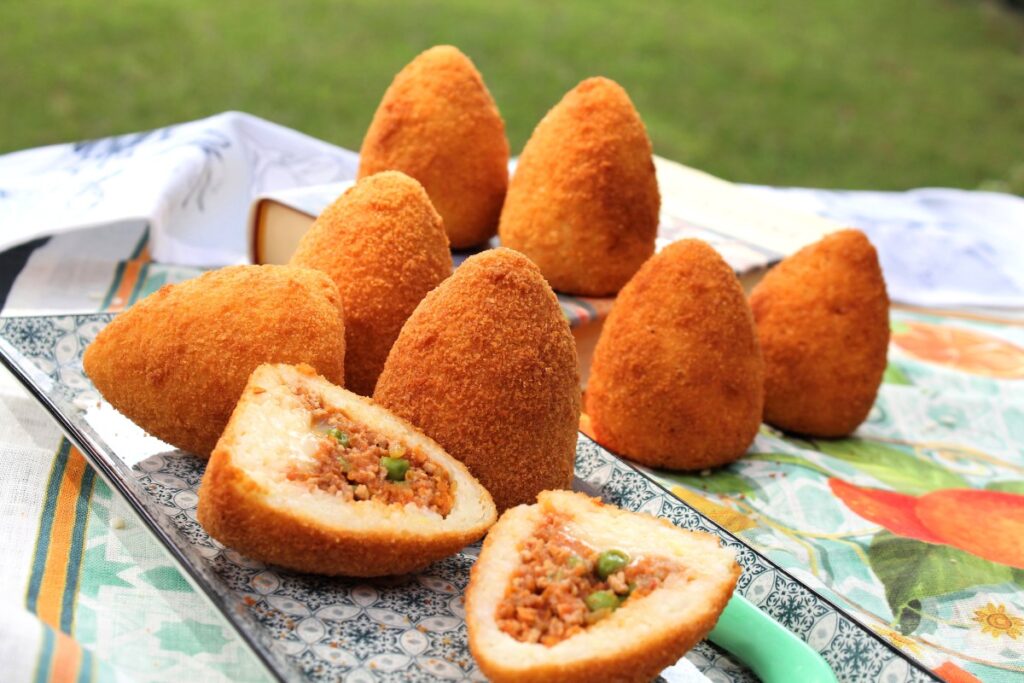 Palermo's iconic markets, for example, represent a must-see for all those who want to know the town's oldest secrets, told through the abbanniata, which is the Sicilian way to offer food and products to passers-by, that is by shouting the qualities and the freshness of said products and foods.
Let's discover more about 3 interesting itineraries that food lovers and traditional flavors amateurs absolutely cannot miss.
Palermo's street food among its old markets
Let us discover Palermo's markets, where still today it is possible to taste the true essence of Palermo's street food, which has stayed true to its past despite the increasing numbers of mass toursim.
Ballarò market
The Ballarò market is one of the main stops if you decide to visit Palermo. Its history starts about a thousand years ago, precisely, at the time of the Arab domination of Sicily. Its ancient name, Suq-Al-Balhara, literally means Market of the Mirrors and was once the place where Arab merchants would sell spices and varous items.
Once you get here you will feel the atmosphere of those ancient times, and you will find yourself going through a series of alleys filled with booths displaying every type of delicacy. Certainly, it can be referred to as one of the best places to taste Palermo's street food whilst admiring churches and monuments that crowd the neighbourhood.
Among these, it is worth pointing out the Church del Carmine Maggiore, the Torre di San Nicolò and the monumental complex of Santa Chiara. And between one tour and another, how not to make time to taste the sfincione, bread with spleen and finally panelle and crocchè?
Capo market
The second stop is the Capo market, located in the northern area of Palermo's historic centre, that goes from Teatro Massimo up to the Cathedral. This to is characterised by a maze of streets filled with colorful stands and entirely surrounded by old buildings and beautiful churches.
You cannot miss a bite of the famous stigghiola (roasted lamb or kid guts) and of the mussu e carcagnuli (gristle of pork nose and feet). 
Vucciria Market
The Vucciria market, that goes from via Argenteria up to Garraffello square, comes from the French Boucherie (butchery), as it was initially exclusively dedicated to selling meat. Currentlt the old market has changed its look and although it still maintains its charme, it has transformed into a true paradise for street food lovers. 
Interestingly, nearby there are many historical and important places such as Vicolo della Rosa Bianca, the Church of Sant'Eulalia, Piazza del Garraffo, Vicolo dei Travicelli and Via dei Bambinai. Naturally, here too tasting sicilian delicacies, such as the famous cannoli and cassata, is a must.
Visiting Palermo means diving into the heart of its iconic markets, actual living monuments that can tell about the most ancient traditions of its people in a colorful, folkloristic and tasty overview.