The lentils and the tradition of the New Year
After the feast of the Immaculate, on Christmas Eve, Nata and Santo Stefano is the turn of the night of New Year's Eve (December 31) and New Year's Eve. If for Christmas there are certain characteristic dishes that vary from region to region, it is instead a tradition recognized throughout Italy to eat lentils on December 31 or New Year's Day. But how was this custom born and what symbolize the lentils?
Characteristics of lentils
First of all, it is important to know some of the characteristics of the lentil, from the scientific name Lens culinaris: it is a herbaceous plant with an annual cycle that is part of the family of Leguminosae, as well as the broad beans, peas or chickpeas. These legumes originate from the Middle East: in fact, they are born between Syria and Iraq and then spread throughout the Mediterranean, even between the Greeks and the Romans.
The lentil is a rather small plant, which does not grow over 40 cm and blooms from May to July. The fruit of the plant is found inside a short and flattened small pod: in each pod it is possible to find only two lentils, with a maximum size of 8 mm in diameter.
One thing that not everyone knows about lentils is that this makes the soil more fertile, since the roots perform important symbiosis with bacteria of the genus Rhizobium, which enrich the soil with nitrogen, fundamental for the correct growth of plants.
Another very interesting curiosity is that these vegetables have a high nutritional value, they are rich in fact of carbohydrates, proteins, vitamins, fibers, iron, phosphorus but not only: they are known to have antidepressants, purifying and promoting normal heart function thanks to the presence of thiamine.
In the past lentils have always been considered "strong>the meat of the poor", because they had a very low commercial value and were relatively easy to cultivate even in difficult soils and arid climates. In reality, they are now considered different from the past: in fact, there are several Italian cities, including Castelluccio di Norcia, Altamura and Colfiorito where they are cultivated precious lentils and easy to cook, appreciated all over the world.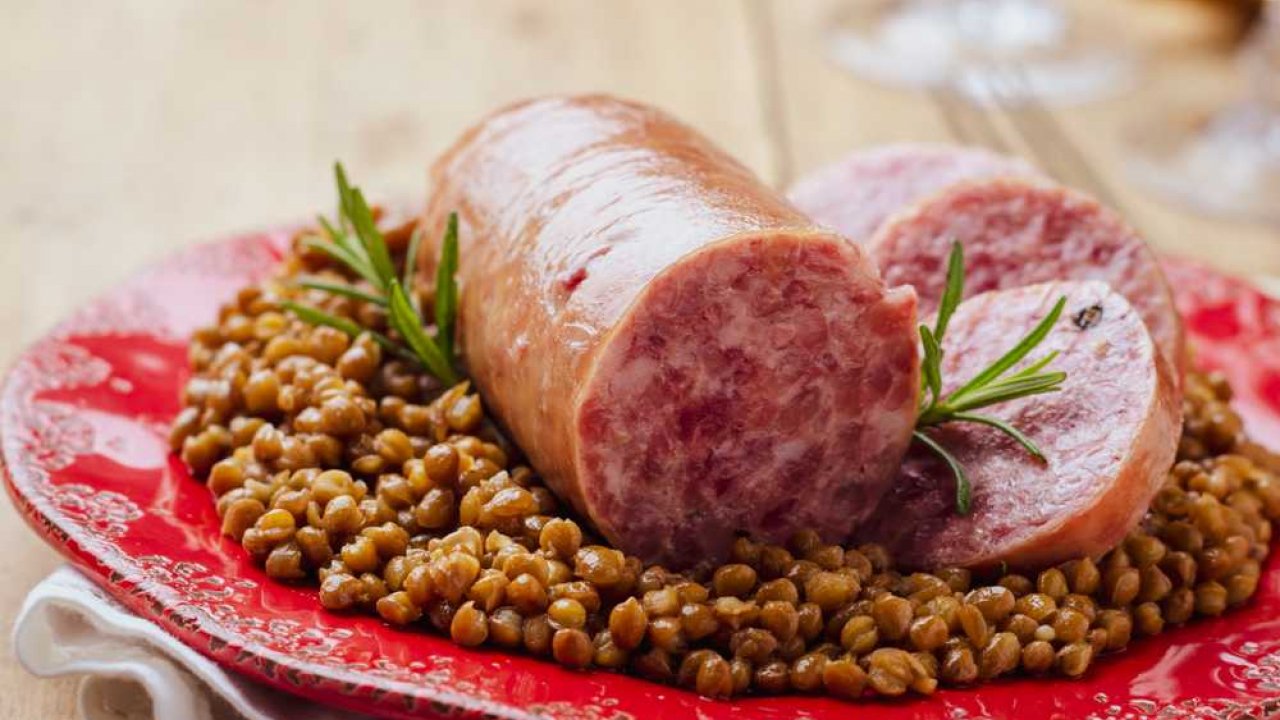 But why do you eat lentils on New Year's Eve?
After discovering some of the most important features of these famous legumes, that's why you eat them on New Year's Eve. Tradition says that already in the time of the ancient Romans the 1… January of each year was consumed a plate of lentils, to give a sign of good luck and wealth for the new year.
This custom probably derives from the fact that the lentils have a round and flattened shape reminiscent of the gold coins: also during cooking they increase in volume and this suggests an increase in wealth.
In the past it was often appreciated as a gift on December 31 a purse full of these legumes, to wish not only wealth in economic terms but also emotional and work.
Nowadays lentils are often consumed on the night of December 31st, at the dawn of midnight, accompanied by pork rind, paws or sausage.
Italian lentils, the best
As mentioned before, in Italy are produced some of the best varieties of lentils: among these are very famous those of Colfiorito in Umbria where thanks to a particular soil, acquire quality and flavor. Colfiorito lentils get their name from the area where they are produced: they are small legumes, with different colors ranging from red to yellow to green. With a very tender consistency, they do not need to soak and only about twenty minutes are sufficient for cooking on a low flame.
Another very well known variety, which has also obtained the PGI mark are the lentils of Castelluccio di Norcia, also in Umbria. Castelluccio lentils are tiny, with a soft and thin skin: they are produced in karst soils that are not very fertile, about 1500 meters where the climate is particularly cold.
A small curiosity linked to the place is that the farmers of the area, especially the oldest, do rituals in early May against everything that could damage crops, namely drought, fire, locusts and storms. They then plant olive branches in the soil that form a small cross and then pour into the ground blessed coals and drops of holy water.
Other well-known lentils are the giant ones of Altamura: their characteristic is to have a green color and of remarkable size, up to almost 5 millimeters. They are very common in Salento and even after cooking they maintain a very compact consistency, thanks to their large size.
Finally, the record-breaking lentils are those of Ustica, recognized as the smallest in Italy: they are produced on the island of Sicily, where there are volcanic and fertile soils that give a unique flavor to legumes.
They are still cultivated strictly by hand and their production is implemented by a thresher that facilitates the operations of "spagliatura". The latter have been included in the List of Traditional Agri-Food Products (PAP) by the Ministry of Agriculture, Food and Forestry Policies.
Now that you know the history of lentils on New Year's Eve, prepare the traditional recipe and invite your friends to dinner to spend a happy New Year together!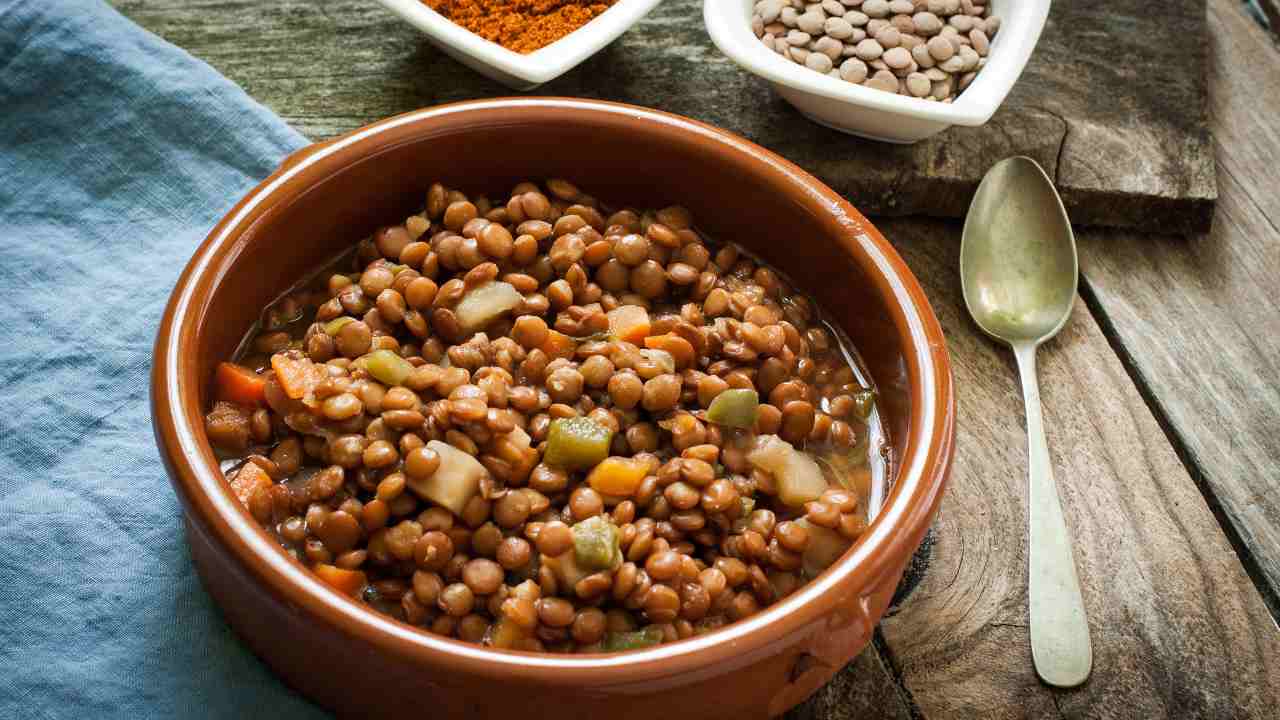 Cover Image: chedonna