The Belpaese is famous worldwide for high fashion thanks to the presence of an extremely well established and fervid artistic and manufacturing culture. Italy has countless schools of fashion and crafts, as well as good designers and artisans with incredible craftsmanship. In addition, it is famous for the undisputed quality of its raw materials, especially when it comes to leather, which for some regions (such as Tuscany) are a real pride of the centenarian tradition. It is precisely for this reason that there are many Italian shoe factories renowned not only on a national level but also all over the world, whose products are a symbol of Italian excellence and Italian entrepreneurship.
Italian shoe factories: the excellence of Made in Italy
Italy is famous, in particular, for two things that characterize it: food and art. Art, however, should never be seen only from an historical / architectural perspective, indeed. Italy is a real treasure trove of contemporary art pieces that find their way into the most diverse sectors, from motoring to high fashion. For example, many famous Italian shoe factories still produce their pieces entirely on the national territory, with high quality raw materials, selected leathers and techniques that are a perfect mix of technical / industrial innovation and precision of craftsmanship. But which are the most famous Italian shoe factories in Italy and worldwide? Here are some of the most renowned.
Casadei
Footwear factories in Northern Italy
Northern Italy is certainly the area of Italy which is most concerned with the world of fashion. This is thanks both to the high presence of all kinds of factories, scattered among the various regions, and for the proximity with what is considered the true capital of Italian fashion, that is, Milan. In the regions of northern Italy, the most famous Italian shoe factories are certainly those of Casadei and Fratelli Rossetti, the first native of the Romagnola coast and specialized in the production of elegant shoes (especially the famous women's stiletto, with an unmistakable cut ) and the latter specialized in footwear with a more rigid and almost androgynous style. The top model? Surely lace ups, both for men and women.
Fratelli Rossetti
Footwear factories in the Italian Centre, South and Islands
Among the most renowned Italian shoe factories Tod's from the Marche certainly stands out, famous all over the world and symbol of Made in Italy excellence, and the famous Lux Footwear, of Frosinone. Other famous names could be those of Doucal's and Nero Giardini, both located in the province of Fermo, in the Marche region. Doucal's was born in 1973 from the vision of Mario Giannini who, as a former prominent figure of an important British manufacturing company, decided to import the British style in Italy and renew it, with shoes characterized by typically British cuts but with the Italian quality of leather and innovations. Doucal's shoes are also characterized by the particular antibacterial sole, much appreciated by loyal users.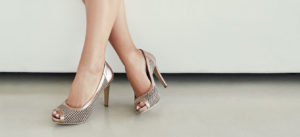 Nero Giardini
Nero Giardini, on the other hand, is a much less niche brand that has preferred to extend its quality to a somewhat wider market, with prices that are much more accessible. The company, which has been able to find a perfect balance between quality of materials, product craftsmanship and speed of production (supported by the most innovative industrial techniques) underlines in every piece its Italian character with the tricolor flag, symbol of Nero Giardini, which is proudly displayed on the upper of each shoe.
Tod's
Nero Giardini, invece, brand molto meno di nicchia che ha preferito estendere la propria qualità ad un mercato un po' più ampio, con prezzi nettamente più accessibili. L'azienda, che ha saputo trovare un perfetto equilibrio tra qualità di materiali e fattura dei prodotti e velocità di realizzazione (supportata dalle più innovative tecniche industriali) sottolinea in ogni suo pezzo la propria italianità, grazie al tricolore, simbolo Nero Giardini, che viene esposto con orgoglio sulla tomaia di ogni calzatura.
Doucal's
The minor Italian shoe factories: a few gems to discover
Italy is famous all over the world for the high quality of its leather products. However, when talking about shoe factories, it would be simplistic to consider only those companies that produce shoes and leather bags for ever day use. In fact, what few people know, is that Italy is also a leading producer of dance shoes or otherwise "non-standard" products, as in the case of oversized shoes or, for example, the highest quality soles that are made in Italy by some companies and exported all over the world, to become an integral part of shoes produced by famous brands and fashion houses all over the globe.
The dance shoes (more precisely tango shoes) most famous among those who love dance floors are the very Italian Schizzo, while the soles of the Luciano Fontaneto factory are among the main choices of the big brands for the production of their shoes.