The Italian lakes besieged by mass tourism are really many, listing them one by one would be impossible and if visitors from all corners of the world decide to crowd them day after day, there is definitely a reason. The very touristic lakes, from the huge lakes of Garda and Bracciano to the small lake of Caldonazzo, are certainly enchanting places, full of beauties to discover, often not just in the mere landscape, but include both architectural and interesting historical/cultural attractions: to take your breath away!
But there is something else: Italy has also many hidden beauties and invaluable treasures unknown by the world and the Italians themselves. Niche places where you should go at least once in your life to enjoy the true beauty of the belpaese. There is really nothing missing in Italy, including lakes immersed in untouched nature, artificial basins and lakes surrounded by wider environments, including nature trails, waterfalls and even canyons! The lakes to be advised are many, but we will try to list those we love most!
Tourism in Italy: the hidden Italian lakes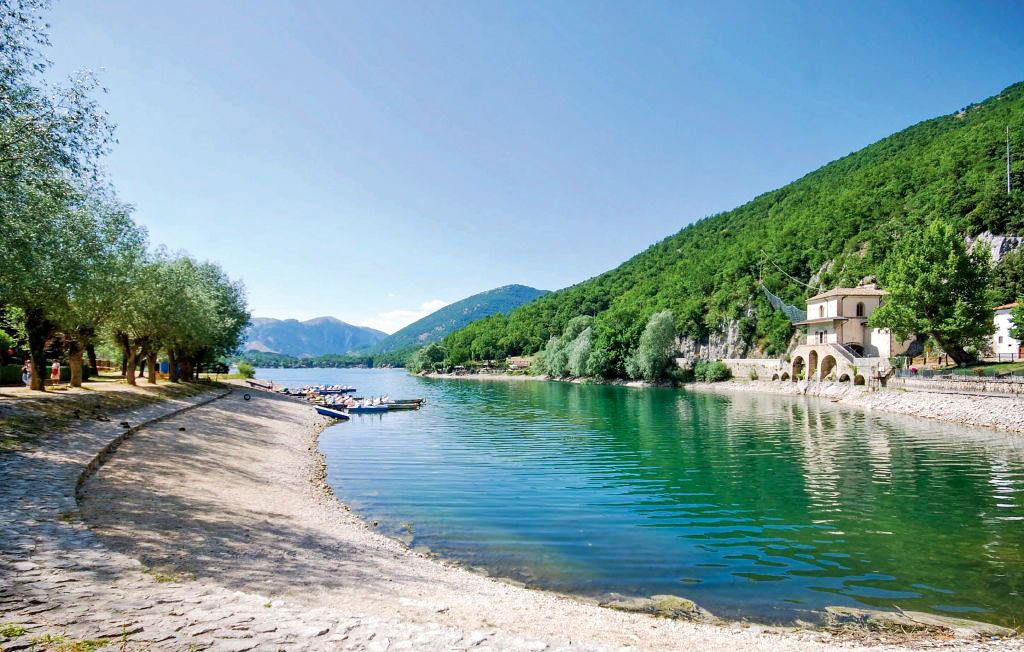 Tourism in Italy is based mainly on the most renowned destinations, such as the big cities or the beaches of Sardinia or Puglia. But tourists are also very fond of the lakes. Just think of places Lake Como, Garda or Lake Maggiore. Vips from all over the world are racing to get hold of this or that other property: the economic richness of these places is indeed very high and in areas like Lake Garda there are lots of spas, multi-styled restaurants and exclusive hotels.
But there is another thing: Italy is not just a luxury destination, indeed. It is possible to visit wonderful Italian lakes of glacier, volcanic or maritime origin very different among themselves. Places where unspoilt nature reigns and where you can stay in a tent, under the starlight, or enjoy organized weekends, rent a baita which are welcoming, comfortable and well-organized, but much cheaper, than expensive 4 or 5 star hotels in the vicinity of the most beautiful lakes.
Hidden lakes: Italy's true beauties to discover
Every destination we are about to advise can be visited for free. You will only spend money if you decide to stay for the night. Here is a brief but very interesting list of our favorite hidden lakes, the most beautiful of Italy:
Lake Marinellos, Tindari: Behind the 7 ponds of Tindari, in Sicily, lies a beautiful legend. Views from above are as impressive as few others and you can reach them on foot along a flat path.

Lake Resia is the symbol of the Val Venosta and is most recognizable due to its semi-submerged bell tower. In winter, when the lake's surface is iced over, it is possible to reach it on foot and see it up close and find out where the rest of the structure has gone.

Lake Fibreno: It is located in the Liri area and is at the center of one of the most important protected natural areas in the center of Italy. Its peculiarity is the central islet, Rota, home to one of the most important ornithological heritages in the world.

Lake Scanno, Abruzzo: is the favorite destination for nature lovers. Seen from above, it has the most definitive shape of a heart, a unique image!
Here is an Italian lake that you may not know and you really shouldn't miss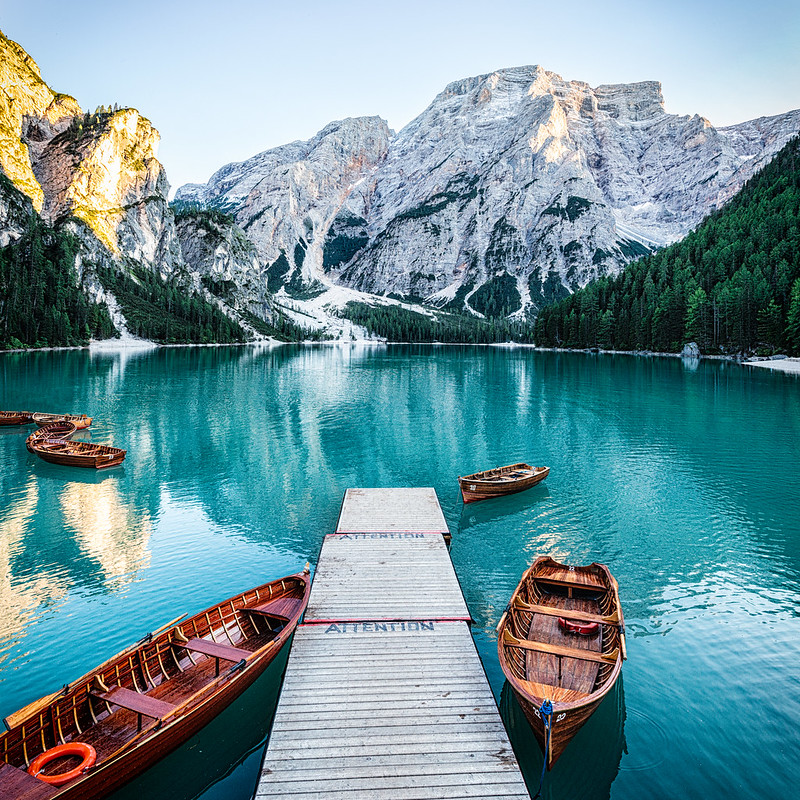 Beautiful, magical, suspended between space and time. The Lake of Braies is certainly one of the most enchanting destinations in Italy. It has been "relaunched" in recent years thanks to the activity of photographers and cameramen on social networks. It is located in the province of Bolzano and its waters are so crystal clear that it is the perennial mirror of the mountain ranges that overlook it. A small jetty, wooden huts and wooden boats here and there complete the frame, making it a great photo set. One of the most beautiful Italian lakes ever!