Here is one of the most visited tourist destinations in the beautiful Liguria: Finale Ligure, a town located in the province of Savona. A destination with a thousand faces capable of satisfying anyone who chooses it to spend their holidays. In fact, in one of the most evocative places of the Riviera di Ponente, it is possible to find wide beaches, a clear sea, many enchanting villages, caves and truly incredible natural views. A real paradise of art, culture, sport and nature to be discovered!
Finale Ligure: a walk through history and culture 
There are so many testimonies that this delightful town still preserves and shows its visitors with pride. From prehistoric times and through the Middle Ages, the artistic and cultural signs are still tangible and fascinating today.
A place that has a lot to tell, starting with the fact that it is made up of three hamlets (Finalmarina, Finalpia and Finalborgo) and very characteristic villages to be discovered. Known mainly for its seaside tourism, those who choose Finale Ligure can enjoy large, well-equipped beaches.
The main square, now modernized, offers moments of leisure and entertainment, as well as culture. Inland, then, you will discover truly enchanting places, where fans of the most extreme sports can experience a unique adventure riding a mountan bikes or attempting to climb rock walls.
In addition to fascinating natural views, in the various areas of the city it is possible to admire many monuments, historic buildings and churches. Furthermore, its surroundings are full of truly unique villages, including Varigotti, the "Saracen village of Liguria" as it has been nicknamed, where you can admire the brightly colored houses and enjoy sandy beaches. Another small pearl is Borgo Verezzi, with a wonderful view on the sea that is worth seeing.
Finale Ligure and its beaches 
The territory of this town located in Liguria overlooks the sea for about 8 kilometers and is rich in sandy beaches enclosed by headlands and cliffs. The sea is clear and crystalline, so much so that it has been awarded the blue flag. Of course, in addition to stretches of free beach, here it is possible to find ad hoc bathing services, starting with the beach of Finalmarina and continuing with that of Finalpia.
A real oasis of relaxation and fun suitable for families with children, who can find many useful services and fun attractions. Among the activities to try, there is a canoe ride to rent on the spot or a trip in a Kayack to discover the Marine Park. More fascinating and reserved is the beach of Varigotti, much requested by VIPs and by those who love relaxation and privacy. It is a stretch of sandy coast but with round pebbles and a seabed that almost immediately becomes deep.
Baia dei Saraceni is even more enchanting, consisting of a narrow beach of sand and gravel, with a seabed full of life capable of giving indescribable emotions and still at the Spiaggia del Malepasso consisting of sand and pebbles, shallow waters in the first meters and many services.
Accomodation in Finale Ligure
There are many solutions for accomodations in Finale Ligure but before choosing it is important to understand what kind of holiday you want to do. Those who choose this place to bask in the sun and take long swims, are spoiled for choice among the many hotels and apartments a few steps from the beach of Finalmarina.
Lovers of adrenaline sports, such as climbing or hiking surrounded by nature, on the other hand, can opt for a delightful Bed & Breakfast or a farmhouse further away from the center. Finally, to spend a few days of absolute relaxation and romance, the ideal is to stop in one of the wonderful villages where you can find intimate accommodation equipped with every comfort.
Ligurian delicacies not to be missed
Not only sea, beach, nature and culture but also a lot of excellent gastronomy in the name of Ligurian doc products. There are many traditional recipes that are worth tasting and among these the Barbagiuai, fried ravioli stuffed with pumpkin and cheese.
Also excellent are the anchovies stuffed with grated Parmesan cheese and breadcrumbs and the artichoke pie, wild herbs and chard, all washed down with excellent local wines such as Vermentino and Rossese to be tasted directly in the cellars.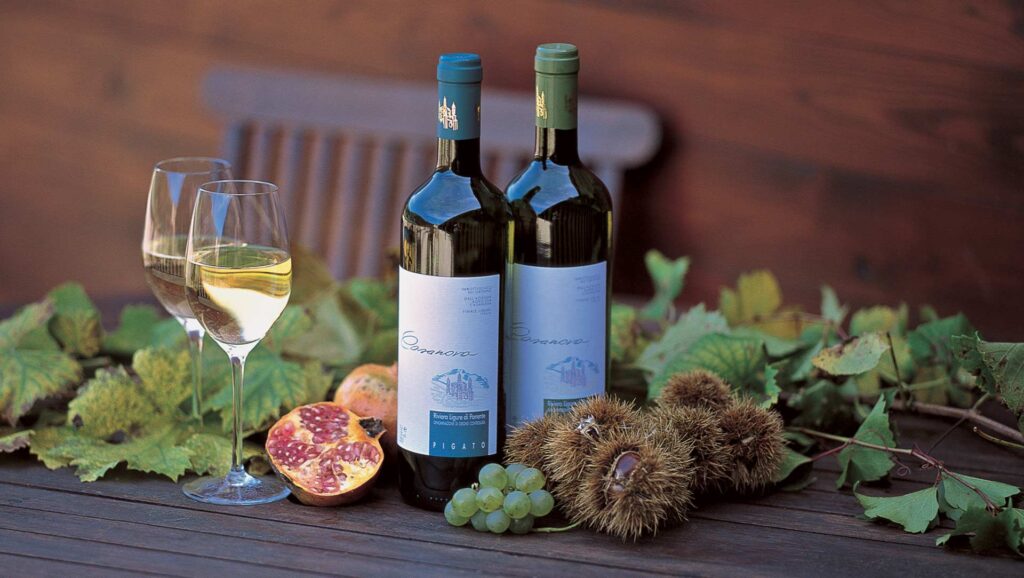 Cover Image: Liguria Business Journal