Skiing, spas, refuges, local cuisine, a village surrounded by the Alps on the border between the Stelvio National Park and Alta Valtellina. Welcome to Bormio, a small town in the province of Sondrio in Lombardy. It is a village renowned for its spa and because it is a ski center of considerable importance.
In addition to the thermal baths and the ski slopes, however, a holiday in Bormio can give you much more: we discover how to better organize your stay in the Lombardy municipality.
Bormio is the ideal place for a week of sports or for a short holiday, like a weekend: here's what you can do during your stay here.
siviaggia
Thermal Baths of Bormio: Old Baths and New Baths
Bormio is famous for its spa complex dating back to Roman times and consists of centuries-old caves that offer a unique experience. The complex is located in the center of the village and consists of several baths, Turkish baths, saunas, a biosauna and a water slide of about 60 meters.
The Bagni Vecchi are formed by various paths and include a wonderful panoramic outdoor pool overlooking the valley while the Bagni Nuovi are of more recent construction and divided into four sectors, each of which boasts different spa routes, including a nineteenth century sauna.
The old Baths are open every day, with continuous hours from 10 to 20; on Friday, Saturday and holidays the opening hours extend until 22. The New Baths, however, are open every day from 11 to 22.
tgcom24
The Bormio Ski
Bormio is the perfect destination for ski enthusiasts as it boasts 16 ski resorts and 20 slopes for a total of 50 km of route between Bormio 2000 and Bormio 3000.
Bormio Ski is part of the Pista Stelvio facility where the Alpine World Ski Championships take place and is equipped with modern infrastructure suitable for all types of skiers, from beginners to real professionals. For beginners, it will also be possible to take advantage of private ski and snowboard lessons by booking directly online.
The ski area is open from the end of November to the middle of April with continuous hours from 8.30 to 17.
tripadvisor
The Stelvio National Park
The Stelvio National Park is a vast protected area, the largest in Italy, which includes the provinces of Sondrio, Brescia, Trento and Bolzano.
Visiting this park you can admire over a hundred glaciers, many natural habitats and more than two thousand species of plants and flowers; in addition, you can meet the locals such as roe deer, chamois, ibex and even the golden eagle.
Inside the park it is possible to venture on different excursions and there are refreshment points and mountain huts where you can rest.
The park is easily accessible by car and access is always free.
ohga
Discovering Bormio: the main attractions
Kuerc Square
In Valtellina dialect Kuerc means "lid" and this square is one of the major symbols of the city. In ancient times it was a place for meetings and legal administration, where sentences and decrees were exposed; today, in fact, there is still the base where the prisoners were chained to death.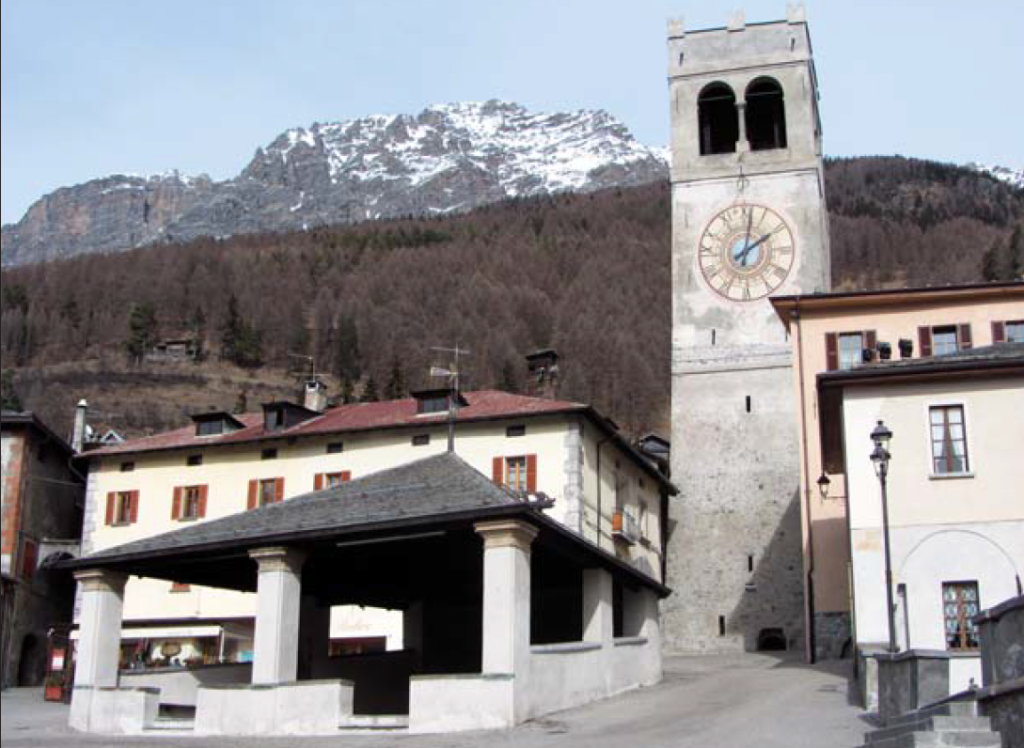 ignaziobardea
Church of Sassello
Also known as the Church of Patience, it was consecrated in 1405. It is famous because it seems that, inside, there have been real miracles: the best known dates back to 1687 and tells of a woman who had been diagnosed with a serious illness and who decided to retire in solitude, far from her family. The woman, according to legend, fed on berries and snow and prayed every day to the Madonna del Sassello until, one day, she suddenly recovered thanks to her faith.
You can visit the Church of Sassello by taking the Walk of the four churches, starting from Piazza del Crocifisso di Combo.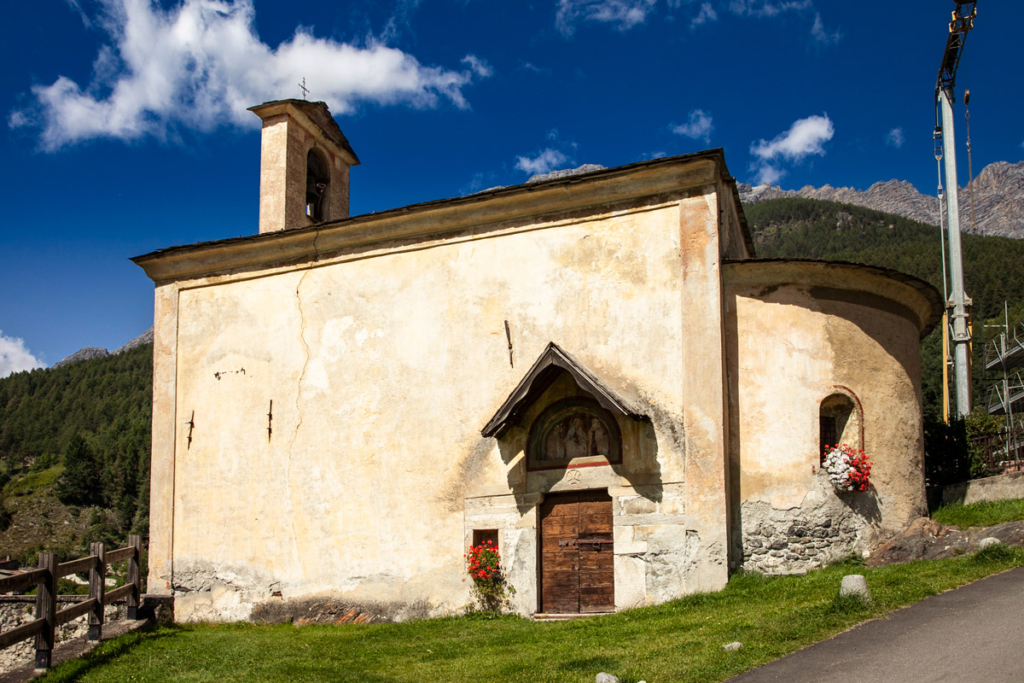 primalavaltellina
Civic Museum of Bormio
In Bormio you can visit the Civic Museum which is located inside the Palazzo de Simoni, in the historic city center and includes 27 rooms. Inside you can admire more than 4000 works that tell the folklore, culture, crafts and religion of the place.
It is easily reached on foot, starting from the station and walking for about 350 meters.
beniculturali
Torre Alberti
Torre Alberti, also called Torre Marioli, is 24 meters high and dominates the pedestrian area of the historic center. It was built in the thirteenth century with gray stone to accommodate prominent people of the time as Ludovico il Moro or Bianca Maria Sforza.
In the past it was then used as a barracks for the Alpine and school while today it is the seat of the Information Point of the Stelvio National Park.
Bormio is a village that lends itself to being visited during the various seasons: certainly, for lovers of winter sports, the best period is towards the end of the year and the first months of the following. In summer, you can enjoy a relaxing holiday, the spa park and long walks in the mountains in complete safety.
What to eat in Bormio
From the famous pizzoccheri of Valtellina to the inevitable polenta, the cuisine of Bormio and Valfurva reflects the mountains that surround it.
Sciatts, toads in dialect, are small buckwheat flour balls stuffed with cheese, which are fried. Pizzoccheri are the traditional long and thick fettuccine, mixed with black flour and white flour, salt and oil. They are cooked with cabbage and potatoes in large pieces, served alternating with layers of young homemade cheese. Season with melted butter and garlic and taste. v
primochef
The manfrigoli are crepes spread with cheese and bread softened in milk and rolled. By taroz, we mean a soup born with advanced vegetables, according to season. Usually potatoes and pumpkin mixed with local cheese and grated parmesan. The polenta taragna is obtained by mixing buckwheat flour and yellow flour, then cooked in boiling salted water and butter. During cooking, butter and breadcrumbs are added.
At the end are still added tasty Valtellina cheeses and more butter. After that this paradise of flavors is poured on a cutting board and then divided into dishes. The wines of Valtellina such as Sassella and Inferno or Sfursat are among the best in Italy and worthily accompany every dish.
How to get to Bormio
Bormio is in Alta Valtellina, can be reached by car from Milan, Lecco or Como, with the S.S. 38. From Bergamo or Brescia you can get there via Passo Aprica or Passo Gavia, but the latter is closed in winter. From Trentino you can reach Bormio from Passo Stelvio ,but only in summer, or from Passo del Gallo di Livigno always. Bormio is also connected to Switzerland by the Bernina Pass.
The nearest train station to Bormio is Tirano station, about two and a half hours from Milan. Then from Tirano, the Perego bus will take you to the center of Bormio.
Plan your trip to Bormio and have fun.
Cover: partodamilano