A person always polite and reserved, Raffaella Carrà has left a lasting memory of herself not only in Italy, but also all around the world, since her passing in July. A nasty disease, unfortunately m, took away this showbiz icon that has given so much to her fans.
Although she did not have any children, Carrà loved to say that she had thousands and in fact thanks to her through distance adoption to which she dedicated the tv show "Amore" over 150,000 children have found a family.
A woman that has won over the public not only as a showgirl, but also as an actress and tv host. 
Raffaella Carrà and her life as a woman and artist
Raffaella Carrà, or Raffaella Roberta Pelloni, was born in Bologna 18 June 1943 and spends her youth in Bellaria-Igea Marina. When she was 8 years old she moved to Roma to follow her dreams to learn to dance. Here, in fact, follows the founder Jia Ruskaia and her National Dance Academy.
Her talent stands out pretty quickly and as a result she debuts in the movie "Tormento del Passato". This is the start of her success and Italy's most loved showgirl's fame crosses the border and is appreciated internationally, especially in Spain and in South America.
Of her life we know that she had two great loves, first Gianni Boncompagni and then Sergio Japino, long and important romances which she always kept very private, in line with her character. 
Undoubtedly her greates regret was not being able to have children, nonetheless she managed to accept what fate had in store for her.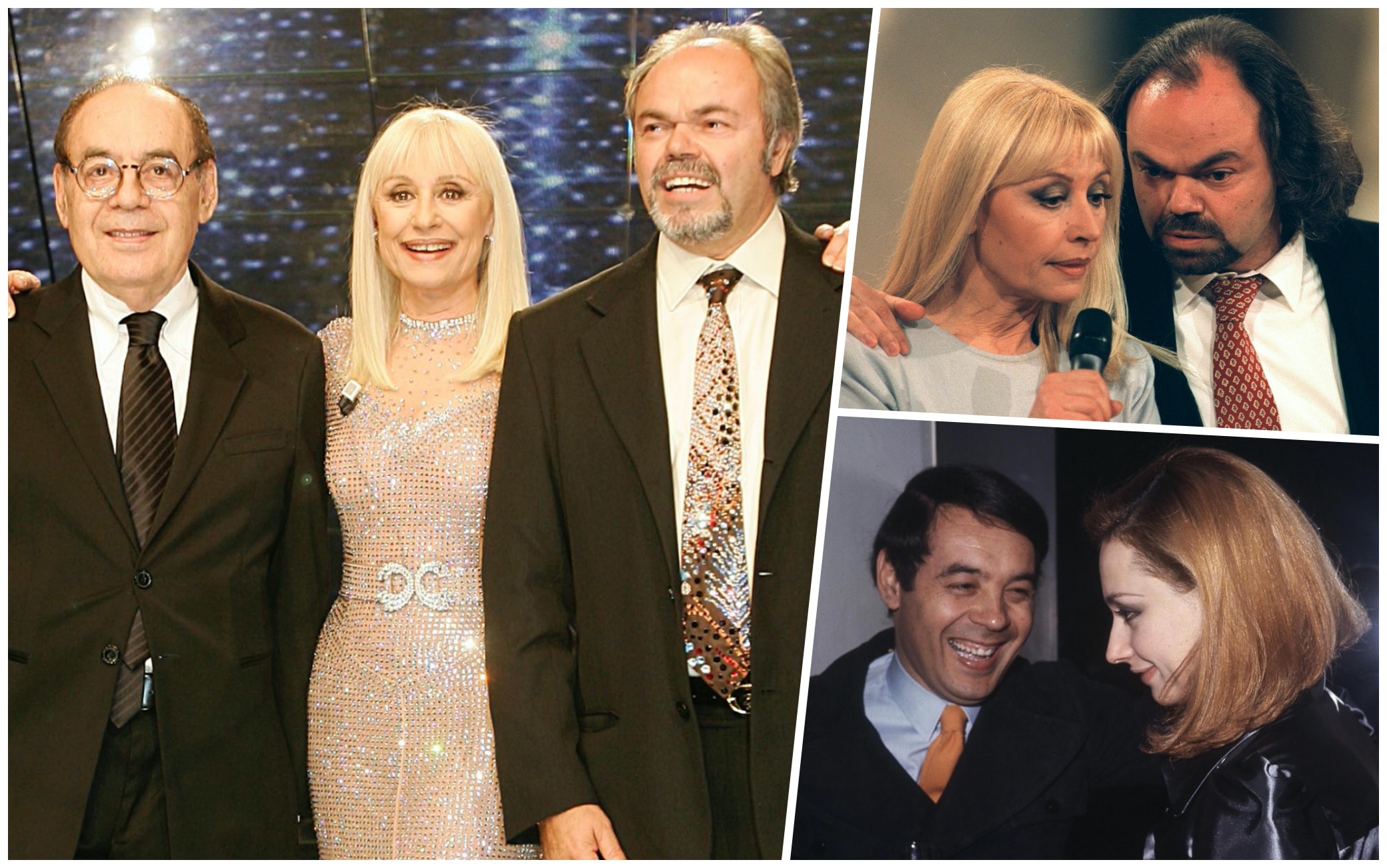 Raffaella Carrà: from her movie debut to television
After obtaining her diploma at Centro Sperimentale di Cinematografia in Rome, for the Tanti Auguri hit singer comes her cinema debut in 1960 where she is cast in the movie "La lunga notte del 43". Five years later she acts next to the great Frank Sinatra in "Von Ryan's express".
But it is through television that Raffaella has the public head over heels for her when in 1979 she host the show "Io, Agata e tu" next to Nino Taranto and Nino Ferrer. Her short dance on that occasion highlights her talents and her shiny personality that had always made her stand out.
here are many shows that we can list, starting with "Canzonissima" next to Corrado Mantoni, where she sings "Ma che musica maestro" and launches the famous Tuca tuca, showing her belly button.
Raffaella Carrà and her experience as tv host 
She acted, danced, sang and hosted tv shows…all of this was Raffaella Carrà! How to forget "Milleluci" together with Mina, then  "Ma che sera", "Fantastico 3",  "Pronto, Raffaella?". Thanks to "Pronto, Raffaella?", the European TV Magazine Association awarded her with the title of Europe's tv personality of the year. 
Many will remember, certainly, many other successfull programs which have made her so special and unforgettable, among them:
Buonasera Raffaella
Domenica In
Fantastico 12
Carramba che sorpresa
Sogni
Amore, dedicato alle adozioni a distanza.
Raffaella worked a lot in Spain, and in fact, from 1992 to 1995 she hosted "Hola Raffaella" on the first TVE channel and in 2008 she is contacted once again to host three tv shows. 
There would be so much more to tell about this brilliant, energetic woman with a heart of food, so much so that she became an icon for gay people and the reason for that, by her own admission, she never quite understood. 
She has been gone for three months now but in addition to remembering her through her many tv shows, at the beginning of this years the movie "Balla Balla" came out to homage her huge career as an artist
Cover Image: grazia