The summer holidays are upon us and by us we mean also our four-legged friends. Pet friendly beaches in Italy are becoming more and more popular: in addition to the beach clubs where pets are allowed, there are also many facilities specially equipped to make sure that our dogs, too, have fun. Italian traditions selected for you the best pet friendly beaches in Italy!
Pet friendly beaches in Italy: from North to South
Spiaggia di Pluto in Bibione, Veneto
Italy's biggest dog beach is every animal lover's dream: not only are the sunbeds and beach umbrellas bigger than average, but four-legged guests have a deck chair all to themselves as well as private enclosed areas. The facility includes a play area equipped with agility tracks, where clients can get involved in classes with dog coaches. Upon arrival, you will get a welcome kit and also you will have at your disposal dog showers, personal bowls, an animal product shop and a partnership with the local vets. Basically, everything you need for a relaxing and fun vacation.
Bau Bau Village in Albissola Marina, Liguria
It has an exotic vibe as if on a tropical island, ideal to relax beneath a straw parasol and enjoy the beach with your four-legged friend. Fun guaranteed: in addition to all-day access to the beach, you can also play in the agility area or take part in cyno-technical conferences. Bau Bau Village takes care also of the owners offering a bar with a terraceand a beautiful view as well as a delicious restaurant.
Baba Beach in Alassio, Liguria
Set in the characteristic cove on Gallinara Island, Baba Beach is so much more than just a beach as it also offers a lounge bar and restaurantwhere one can enjoy an aperitif on the beach with just the right music to create the perfect atmosphere. The facility provides a spacious dog friendly area, where dogs can be let loose both in the water and on the shore. It is fitted with parasols with nebulizers and private areas: both options include maxi pillows for dogs, which are taken care of with a lush welcome kit that includes tasty dog food. We can safely say this is one of the most equipped pet friendly beaches in Italy!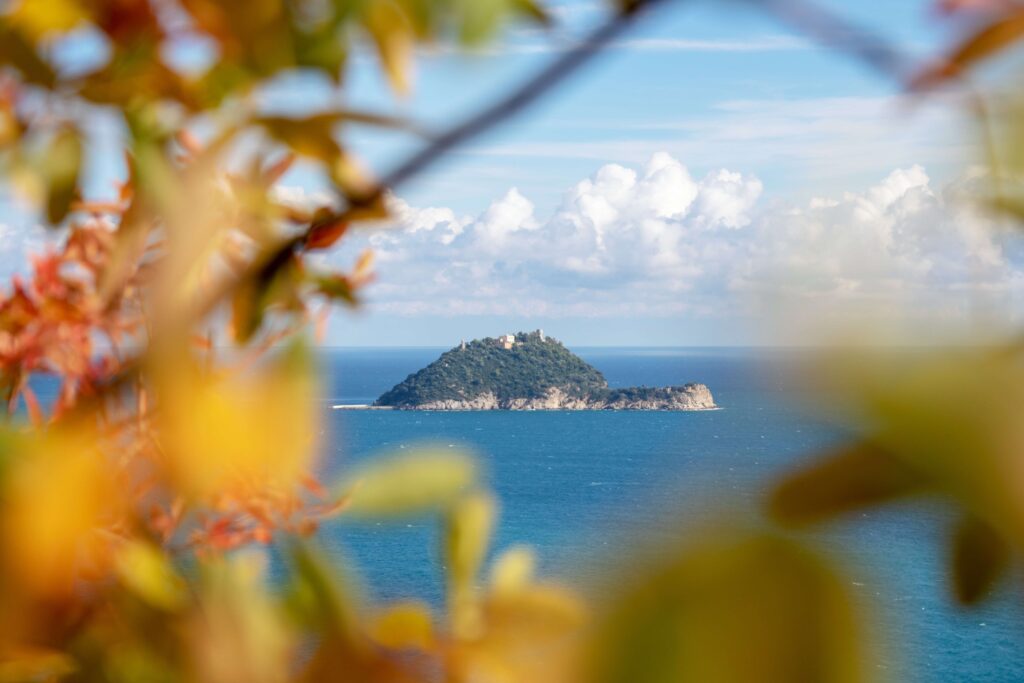 Bagno 81 Dog No Problem in Rimini, Emilia Romagna
It is the only beach facility in Rimini exclusively reserved to clients with dogs and it is the only where they are allowed to bathe in the sea. The wide beach offers bigger-than-average parasols to offer more shade, as well assuites with fenced boxes where the leash is not required. The facility is fitted with two play areas: una for smaller dogs and one for bigger ones. Among the many services stand out mats, bowls, nebulizers, beds, and free dog training classes. One thing your dog won't be able to live without? Beef and chicken flavored ice-cream!
Dog Beach in San Vincenzo, Toscana
Their slogan is "la spiaggia dei cani liberi!" which translates to "the beach of the free dogs", for there is no requirement to keep the pet on a leash and no bathing limitation. Fog Beach is divided in two parts: an area is free beach and another with all the services such as showers, fountains, dog trainers, vets and even a pet shop.Just behind it there is big park which offers a lot of shade, tables and benches, ideal to enjoy in the hottest hours. A nice animal beach to visit together with your beloved pets!
BauBau Beach Village in Marina di Eboli, Campania
Not far from the beautiful Amalfi coast, you can find the first village for four-legged friends in Italy. The residence offers bungalows with directs access to the beach and a camping area. In addition to being able to freely swim in the sea or in the pool, dogs will have fun in the agility area and can enjoy some pampering with a grooming service fitted with a bath and professional dryers. A huge plus: the village is located within a shadowy and cool pine forest.
Eden Salento Dog Beach in Pescoluse, Puglia
Just a few meters from the famous Maldives of Salento, this facility is referred to as "Agri-beach" because the land next to is where most of the food used in the beach restaurant comes from. The beach provides a big area dedicated to dogs: they can bathe, they have food, bowls of fresh water, showers and a play area.
Tiliguerta Dog Beach in Capo Ferrato, Sardinia
Ideal for anyone who wishes to enjoy a vacation with their dog in the south of Sardinia, Tiliguertais a village and camping facilitythat offers stays overlooking a white beach and that lets in all animals. On the beach of Costa Rei, one of the prettiest in Sardinia, our four-legged friends are free to play and bathe in the crystal-clear sea with no leash. The facility offers: bowls, floating toys, showers reserved to dogs, snacks, vets and dog-sitters. Dog Beach is open to the guest of the resort and to outsiders.