We are in the province of Grosseto, in the centre of Maremma, which is the area on the south of Tuscany, the wild heart of the Tuscan land with the unspoiled nature and the great outdoors, the ideal setting for travel in harmony with the territory, where the dimension of travel respects human rhythms.
Bathed by a transparent sea along its long and varied coastline, the Maremma identifies, in fact, a way of life based on respect for the environment, culture and the preservation of traditions. Here, in the Maremma countryside, specifically in the town of Magliano in Tuscany, a beautiful village of Etruscan origin, surrounded in part by one of the most complete fortifications of the Maremma, lies the La Pieve agritourism. Owned by the family Crisolini lever since the second half of the nineteenth century, the company was originally a convent, from which it gets its name; on the agritourism, in fact, you can still admire beautiful religious frescos. At the center of the agritourism stands casale dei Fiori, an old stone agritourism surrounded by olive groves and fields, home to five charming apartments that has the merit of having preserved its original features.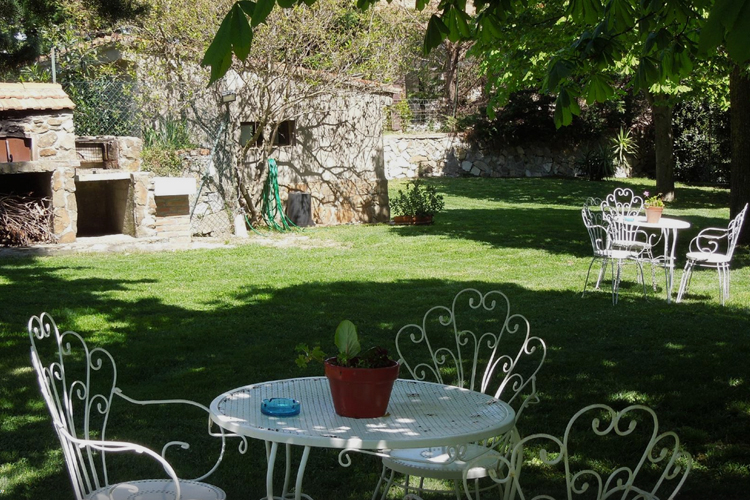 To manage today La Pieve there is Diego Cinelli and his family, parents, brother Alessio and sister Cristina, who took over the reins of the company in April 2016, following the desire to expand the ground of the family business in the fodder production. Wish come true by renting the agritourism La Pieve and the adjacent farm. The company is passionately dedicated to the production of fodder, cereal crops and extra virgin olive oil, grown according to organic farming criteria.
Furnished with care, the five apartments have the maximum comfort accompanied by large shaded green areas with swimming pool, solarium, barbecue area and a play area for children. Behind the agritourism, there is also a small artificial pond where it is possible to fish.
You can staying at the La Pieve agritourism in the company of four-legged friends! The structure provides them the appropriate accommodation and vast fenced meadows where they can run and play. La Pieve agritourism is the place to feel at home, ideal for families to enjoy happy and relaxing days, lulled by an extremely pleasant Mediterranean climate – due to its proximity to the sea and the hillside position – and by warm and hospitable welcome.
Tourists who choose La Pieve can take advantage of the residence located for day trips and excursions to nearby medieval villages: Scansano, the town became famous for the Morellino di Scansano, excellent red wine DOCG, Orbetello, Monte Argentario, Pereta, Pitigliano, a town built on a spur of tufa, and Saturnia with its famous hot springs.
At 20 km, then, the Maremma coast with its crystal clear waters, long beaches protected by lush pine forests and rocky gorges that rise high to face the Tyrrhenian Sea.