Every year among the Events in Sicily in May and more precisely during the third weekend of the month, in Noto the so called Infiorata (flower display) is celebrated. Thanks to this historical and cultural event, the Sicilian town in the province of Siracuse is transformed for the occasion, becoming the Baroque Capital thanks to a real triumph of flowers and colours. The infiorata in Noto is in fact part of the "Baroque Spring," an event with 40 years of history behind it that includes numerous events such as the Baroque parade composed of flag throwers, town criers and musicians .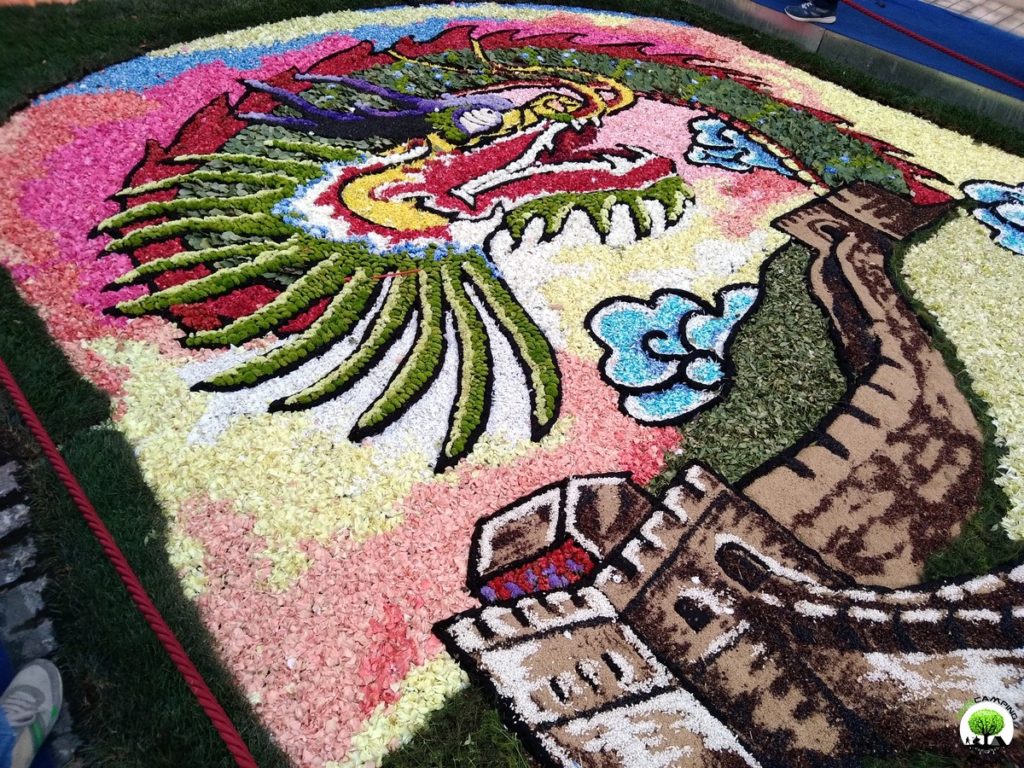 Events in Sicily in May: The Infiorata di Noto
The infiorata was born in 1980 thanks to the initiative of some artists from Noto and Genzano, and takes place along the 122 meters of Via Nicolaci, the uphill street that hosts it and which is literally covered and adorned with a huge carpet of flowers. Overall, the "flower pictures" cover an area of 700 square meters: 16 designs made by the hand of the flower artists, according to a theme that varies from year to year. The flowering work lasts all night and, the next morning, the flower carpet will be ready to be admired by the thousands of visitors and citizens who flock from all over the world. In the evening, shows, exhibitions, tastings and tourist itineraries are organized to discover the historic center and the surrounding area.
The 2019 edition
The title chosen for the Infiorata 2019, now in its 40th edition, is "Vieni ca ci cuntu" and wants to honor the Sicilian communities scattered throughout America, those Sicilians who reluctantly left their wonderful land in search of a better life, more stability and more opportunities. Some of them were also invited to this year's edition to talk about their experiences, positive or not, and the town of Noto can't wait to welcome them back. The program of the event includes, as every year, a full schedule of shows, workshops, exhibitions and events of every kind, all obviously inspired by the history and tradition built by the Sicilians around the world.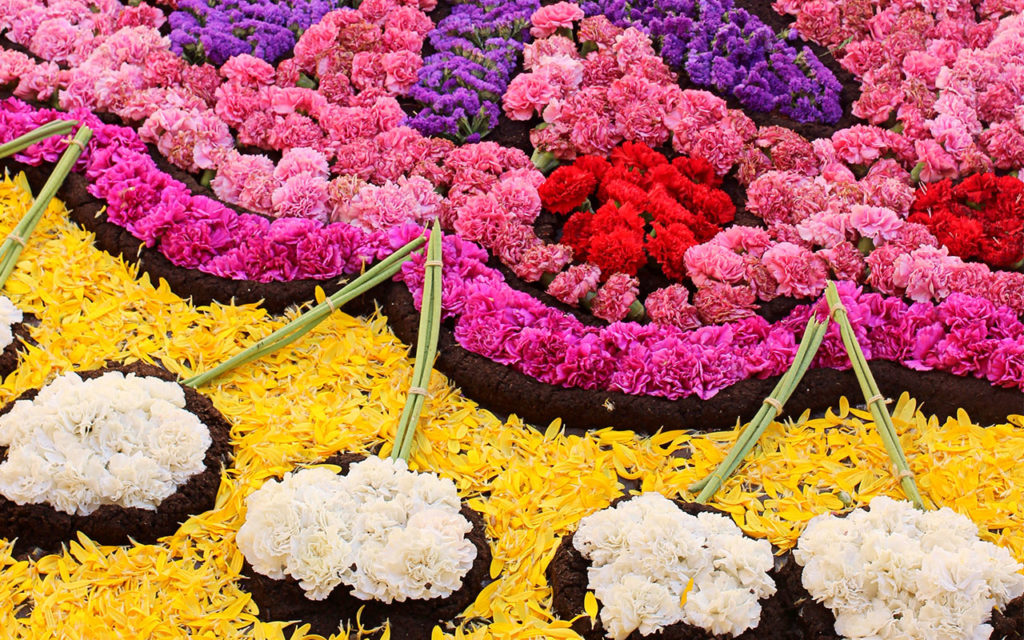 The programme
The Infiorata of Noto started this year on May 16th, when the participants were able to watch the realization of the designs along the road. The event will be officially presented on May 17th when the magic actually starts: the flower masters will begin to compose their floral carpets that will be ready on May 18th and will reflect the theme of this edition. On May 19th, the last day of the festival, the Baroque procession will parade through the streets of the city with flag-throwers and musicians.