It's time to plan your summer vacation and you're scrolling through hundreds of places to spend your vacation. Among these, Bibione is definitely a place not to be missed: equipped for lovers of the sea and in a strategic position to carry out many other activities.
Bibione: a holiday suitable for families and not only!
Where to go on holidays in summer 2022? Bibione is definitely one of the answers that most meets the tastes of all lovers of the sea, who do not want to give up the convenience of equipped beaches and family-friendly facilities .
The peculiarity of Bibione is its being almost an island: it is in fact a small island connected to the mainland by two strips of land. Despite, therefore, the presence of many connections and numerous hotel facilities, Bibione is famous for maintaining a native and wild charm, with a still uncontaminated nature to explore.
The waters that bathe Bibione are of five different types: the salt water of the Adriatic that bathes it to the south, the water of the lagoon, the fresh water of the river Tagliamento, thermal water and navigable waters.
What to see in Bibione
In addition to the beach, which undoubtedly represents one of the main attractions of Bibione, there are many other points of tourist interest that are worth visiting during your stay at Bibione. One of the most known symbols of the locality is the Punta Tagliamento lighthouse, 21 meters high and standing out at the point where the river meets the waters of the Adriatic Sea. It is a lighthouse dating back to 1900 and today is the center of an area that, in summer, hosts every evening several cultural events.
For lovers of suggestive territories, however, is worthy of note the valgrande, a valley that houses trees, plants and flowers typical of the lagoon, as well as species of native and very rare animals. For those who, instead, want to get away a bit from Bibione to spend a day in a different place, you can go to different locations in Veneto and Friuli reachable with short distances.
For example, you can opt for a visit of Venice leaving by boat, or to go to Aquileia, a town in Friuli Venezia Giulia that houses an important archaeological site of Roman times.
What to do in Bibione
Bibione is famous for its beach, a single long and continuous beach that is divided into five areas called Lido dei Pini, Bibione Beach, Lido del Sole, Bibione Pineta and Lido del Faro. The beach of Bibione is the highlight of maritime tourism, as it is full of beaches equipped with amenities suitable for all ages, such as entertainment services, rental of umbrellas and sunbeds, play areas for children and sports fields.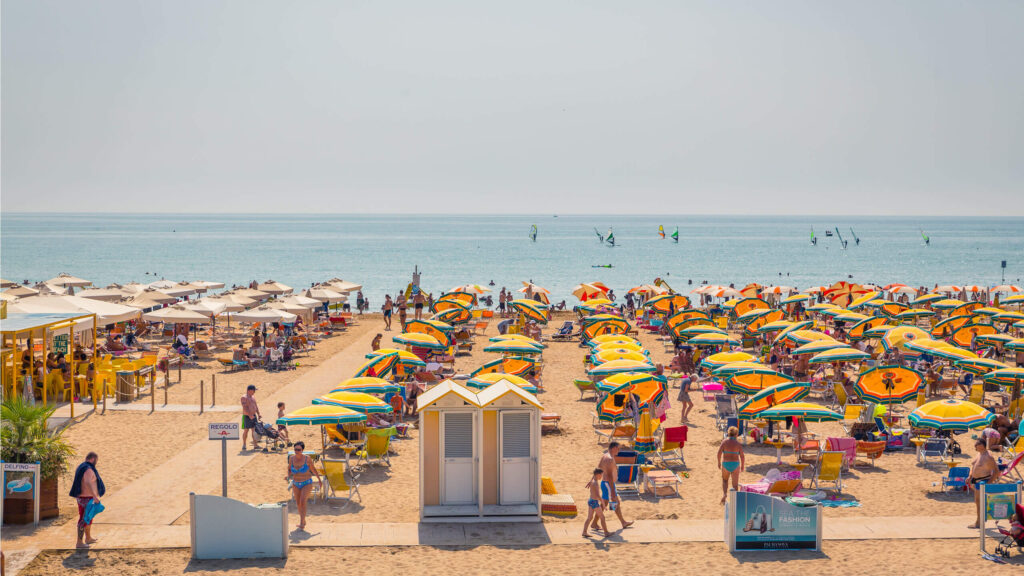 Bibione is also a place dedicated to sustainable tourism and green, so you can turn it all by bike, with cycling routes that allow you to reach every point of the city. The most famous bike path is the one that runs along the promenade and ends right at the point of the lighthouse, perfect for sports lovers and for those who want to literally forget to have a car while on vacation.
Where to sleep in Bibione
If you are undecided about where to sleep at Bibione, you will definitely be spoiled for choice. The hotel industry is strongly developed in this locality, which allows a wide choice of hotels both large and small. It will be possible, therefore, without problems to meet the tastes of everyone, even the most demanding ones. From facilities for families, such as large villages with entertainment services and baby clubs, to smaller and more intimate facilities, reserved for those who want a little 'intimacy.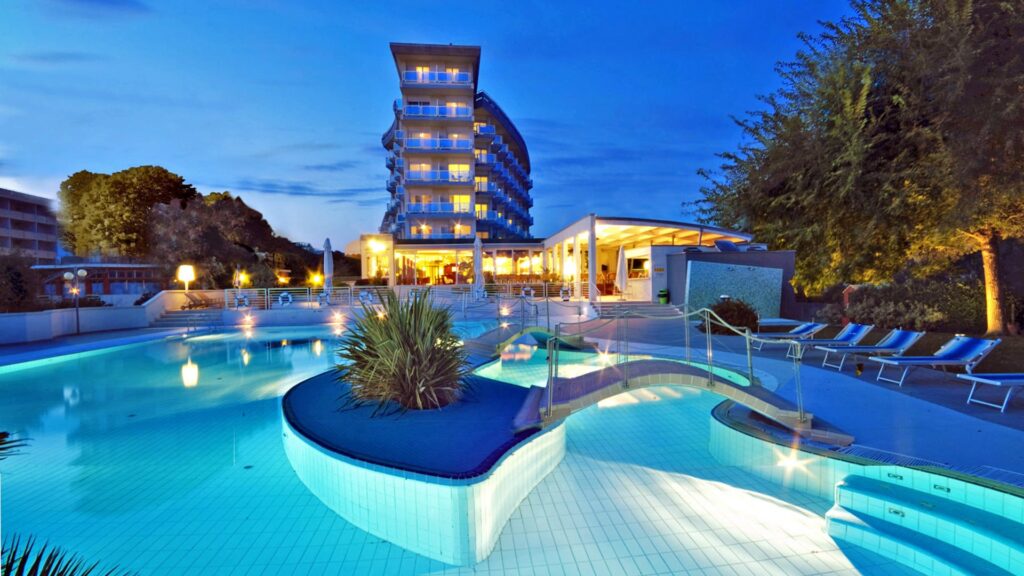 Not only that, in Bibione it is now also possible to stay in bed and breakfast or in private structures such as holiday homes and – for nature lovers – it is also possible to have a parking option.
Cover Image: Bibione