Portoferraio is the first town you meet when you land on Elba Island but it is not only a point of arrival: it preserves treasures of inestimable cultural value and is worth a thorough visit for anyone who arrives on the island.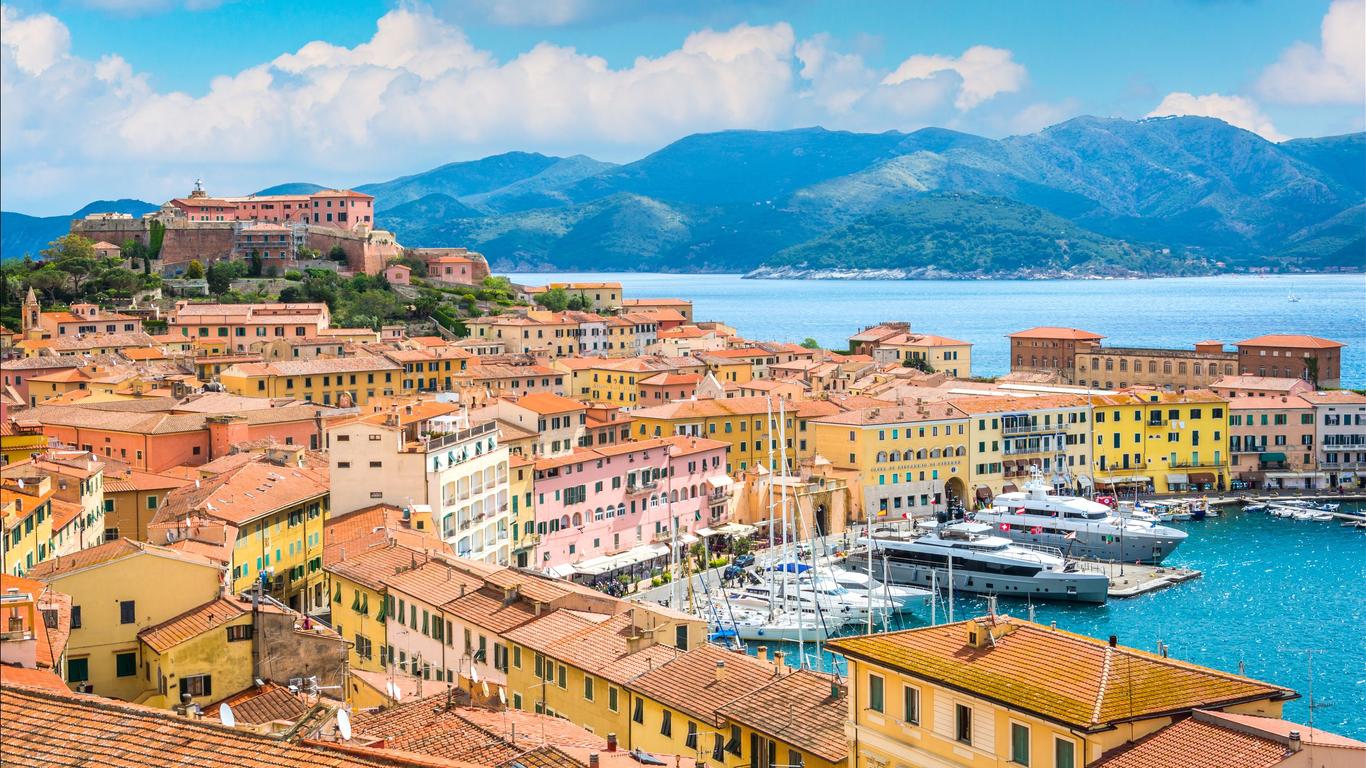 Unmissable experiences during a stay in Portoferraio
Portoferraio is a town that knows how to win the hearts of anyone who is lucky enough to visit it: here, then, some unmissable experiences that you can do in this city.
The Napoleonic residences: Villa dei Mulini and Residence of San Martino
After his exile, Napoleon Bonaparte spent a few months at Portoferraio and today you can visit his historic residences. The first, the Villa dei Mulini, is a very large residence with a garden and a wonderful terrace overlooking the sea.
A second residence, dedicated to the rest of Napoleon, is the Residence of San Martino, smaller and located in a country area, about 5 km from Portoferraio. Elegant and refined, at its feet there is the Demidoff Gallery , where you can admire the original Galatea, carved by Canova.
The Medici Fortresses
Built for the will of Cosimo I de' Medici with the intention of building a territory for the defense of the Mediterranean from pirate attacks. His goal was to create a Cosmopolis, a perfect city: and so he did. This was connected with the surrounding territory only by a door above sea level that, in case of attack, was closed so protect the city. Cosimo de' Medici was so successful that Admiral Nelson defined Portoferraio as the safest port in Europe.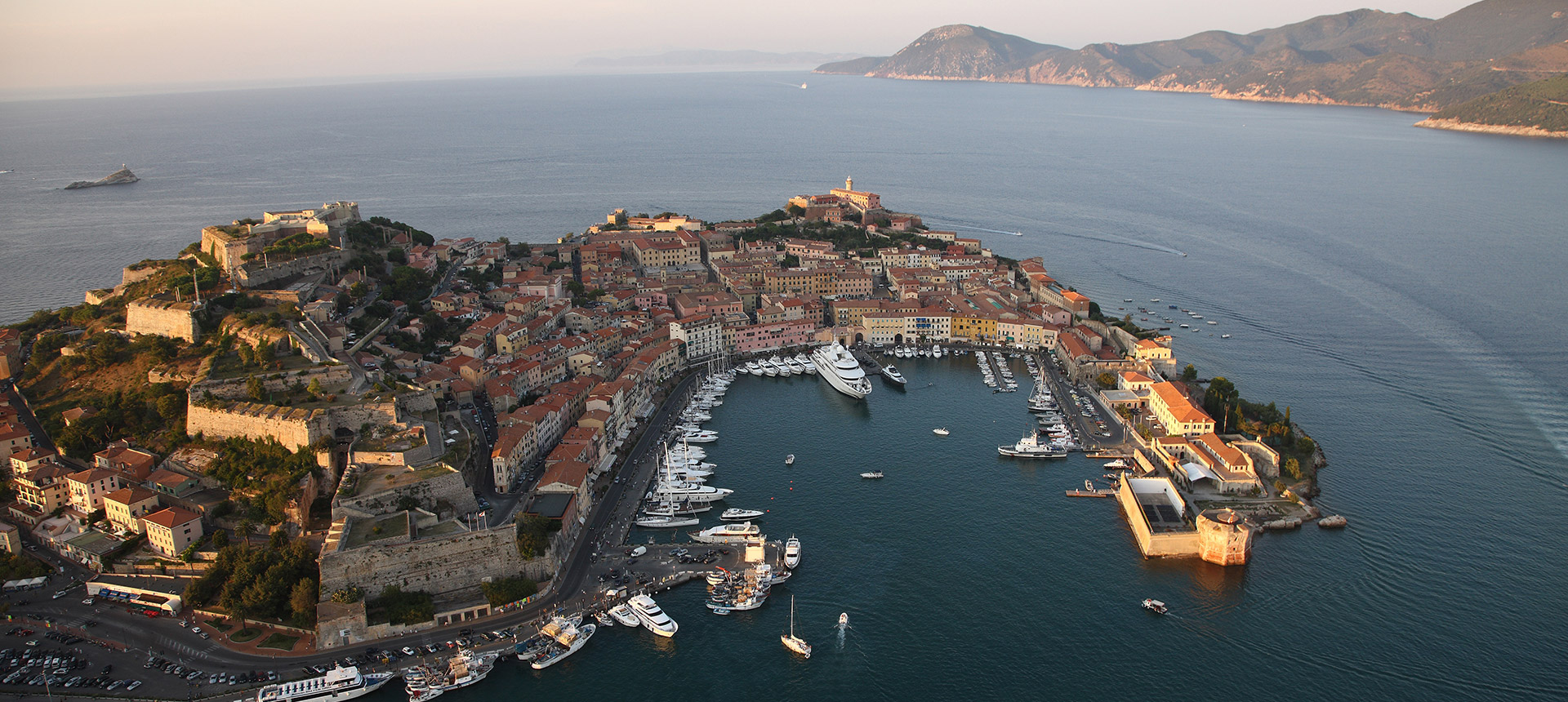 The Cultural Centre of Laugier
It is a former convent, built by order of Cosimo I de' Medici, which has a breathtaking panoramic terrace from which you can admire the entire city. Today it houses the Pinacoteca Foresiana, a library, a cinema and a conference room.
The Theatre of the Vigilantes
A small architectural jewel, the Teatro dei Vigilanti was wanted by Napoleon. His greatest peculiarity is the painting on the curtain that depicts Napoleon in the shoes of Apollo.
A trip to the most beautiful beaches of Portoferraio
Portoferraio is history and culture but not only. Some of the most beautiful beaches of Elba Island are located right here.
The Pebble Beach, the protected water of Portoferraio
It is located near the Medici fortresses and consists of white gravel. Here the sea has been protected since 1971, thanks to the prohibition of invasive actions (including fishing); that is why, many marine species take refuge here. Swimming in this water will be unforgettable and you can admire fish of all colors and sizes.
The Sansone Beach, ideal for snorkeling enthusiasts
Crystal clear water from which the white seabed shines, pebble beach mixed with gravel, caves and rocks of all shapes: the Sansone Beach is the perfect place for those who love snorkeling, thanks to the varied marine fauna that it hosts. On this postcard beach there is also a small establishment equipped with umbrellas, deck chairs, bar and even pedal boats and canoes for hire.
The Padulella Beach
Surrounded by high white cliffs, this stretch of beach boasts a sea of a thousand shades: from blue, turquoise and even green water. Here too there are many services to enjoy a day at the sea, even in the company of children.
The Capo Bianco Beach
Reachable by a one kilometre walk, starting from the Pebble Beach, this 280-metre long beach is made up of sand and pebbles. The water is clear here too, as indeed on the whole island and the seabed is formed by white pebbles. And for those who do not want to walk long distances, in summer the beach can be reached by city bus.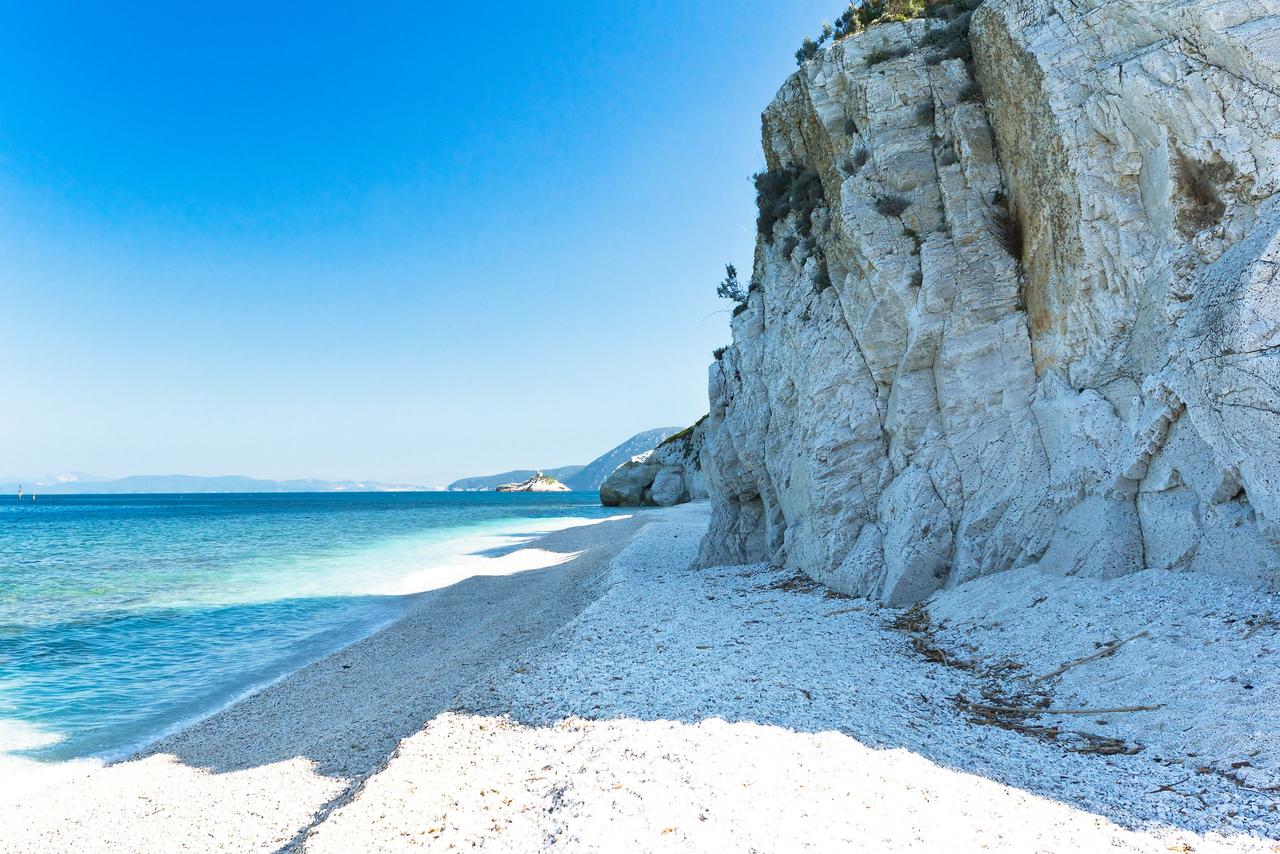 What to do near Portoferraio? Discovering the Island of Elba
Theisland of Elba is all to explore and surely its greatest pride are its beautiful beaches. And who, after a day at sea, would like to spend a more lively evening, just 25 minutes by car there is Marina di Campo, known as the «little Viareggio». Here you can dance until late at night thanks to events organized directly on the beach. And for those who want to extend their visit to Marina di Campo it will be useful to know that, right here, there is one of the largest Italian aquariums that hosts many marine species of the Mediterranean.
Where to stay in Portoferraio?
Although it is a small town, Portoferraio offers several solutions to stay. Many cheap bed and breakfasts, some of which overlook the sea. And for those looking for a sparkling holiday, here you will find some luxurious and sophisticated facilities, for a unique stay!