Discover the beauty of nature in Trentino
Italy is a country full of rivers and lakes to discover like the small Lake Tenno in Trentino Alto Adige. The beauty of this place is incredible and in fact you can enjoy wonderful landscapes and views at the foot of the Dolomites. You should know that this is the ideal place for those who love to make wonderful walks in the mountains in contact with nature.
But not only, here you can also discover other activities that you can do during your holidays in Trentino. You will also get to know where this wonderful lake is and you will discover where to stay and what to eat during your stay in this region.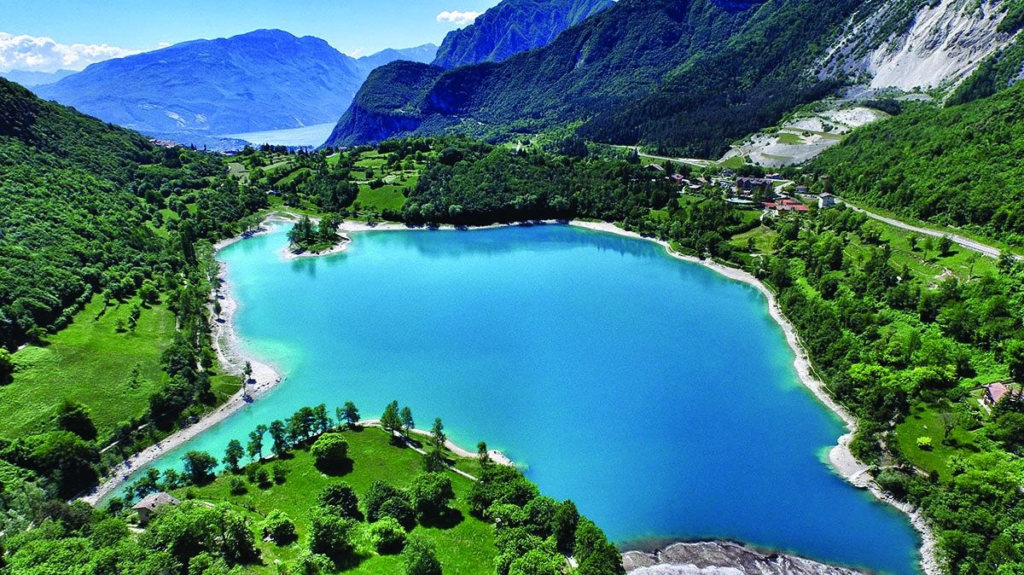 Lake Tenno: here is where
Lake Tenno is located in a fabulous wild nature in the municipality of Tenno in the province of Trento a short distance from the beautiful medieval village of Canale di Tenno. It is located a few kilometers away from Riva del Garda and is on the slopes of Mount Misone. The lake was formed after a landslide of the Ville del Monte hill that blocked its emissary.
To get to the lake from Trento you need to take the Gardesana road towards Riva del Garda. If you want to arrive by train, you should know that the reference station is Rovereto, from where you need to take two buses, one to Riva del Grada and the other from here to the lake.
The most beautiful excursions to do at Lake Tenno
Without a doubt Lake Tenno is the ideal place to make wonderful walks in the mountains. In fact, here there are many hiking trails suitable for everyone. One of those that you can not miss is the walk around the lake. Through a staircase you reach the shore of the lake. Here starts a circular path about 3 kilometers long that allows you to enjoy wonderful views and you can have different perspectives of the lake.
Surely it is ideal to discover the natural wonders of this place. Another very interesting walk is the one that leads to the refuge San Pietro located on Mount Calino at an altitude of 976 meters. From the lake you reach the medieval village of Canale di Tenno from where you can choose between two different paths that lead to your destination. The route has a length of about 8 kilometers and requires a journey time of more than 3 hours with a difference in altitude of over 400 meters. Finally you have to know that from Lake Tenno then reach also the Comano valley where you can find many nature walks.
Lake Tenno: here's what to do
But that's not all, in fact you have to know that at Lake Tenno there are also many other activities you can do. This lake is in fact swimming and its crystal clear waters are ideal for cooling off on hot days. This wonder of nature has an average depth of 20 meters and reaches 40 meters.
The bottom of Lake Tenno is made of stones. You should know that you can sail the lake aboard canoes, pedal boats and boats that can be rented on the shore. Finally another thing to do is to sunbathe and have a nice picnic on the shores of the lake.
What to eat and where to stay at Lake Tenno?
If you want to stay at Lake Tenno you must know that you have several options to choose from. On the lake shore there is a hotel and also holiday homes. But that's not all, in fact even in the small neighboring countries there are many accommodations that are for you.
As for the traditional cuisine of this area one of the typical dishes is undoubtedly the lake fish. The advice is to try one of the restaurants by the lake. Here you can admire the magnificent view of Lake Tenno and try the dishes and gastronomic products of the Garda area of Trentino.
Copertina: Love Trentino